What is Pre-planning, or Pre-arrangement?
When you plan in advance, you are making choices now based on your wishes as to how your final arrangements will be carried out. Thus, you can reduce family concerns at the time of your death.
What do I need to do to pre-plan?
At your convenience, you can meet with a member of our staff to discuss your options and your preferences. When you make arrangements in advance, you'll want to consider your site of choice, the committal service, and the type of permanent memorial. By making some or all of these decisions now, you give your family peace of mind, and also benefit financially.
What are the advantages of advanced planning?
There are many advantages when you take care of your final arrangements in advance. The most obvious benefit is financial, but there are a number of emotional benefits, too. When you make arrangements in advance you have a better opportunity to make informed choices. If you decide to prepay, you guarantee today's prices, and can take advantage of affordable payment plans. We can provide additional professional advice on preplanning and prepaying.
What is the difference between pre-paying and pre-planning?
When you pre-plan, you do not need to pay for everything in advance—your estate can pay for the services at the rates being charged when your funeral is held. When your plan is complete, the funeral director will keep it on file until it is needed. However, if you pre-pay at the time you make your pre-arrangements, you can lock in today's prices. We offer several affordable payment and investment options. We'll be happy to discuss these options with you and help you make a decision that best suits your needs.
What if the cost of the services/products I pre-pay is greatly increased at the time of my death?
Once you pre-pay for a site on our property, the terms both parties agree to are permanently in effect. For other types of services, the cemetery cannot guarantee that the fund of money established by the purchaser will be sufficient to purchase those services. However, the interest earned by a fully funded account should offset any reasonable price increase.
What if I move?
Your plan is transferable and the funds are secure, so they will be available where you need them.
What are the benefits of prepaying a funeral prior to your eligibility for SSI or Medicaid?
Prepaying allows you to pay for the funeral of your choice before assets are used up for medical care and before assets are reduced to SSI or Medicaid eligibility levels.
How do I get started?
Call us today to meet with our helpful staff members.  There is no obligation and we can provide you with a free cost estimate.
If you prefer to get started online, please complete this easy-to-use form it should take only a few minutes to complete and will require contact information.
Receive Our FREE Personal Record Guide
Receive Our FREE Personal Record Guide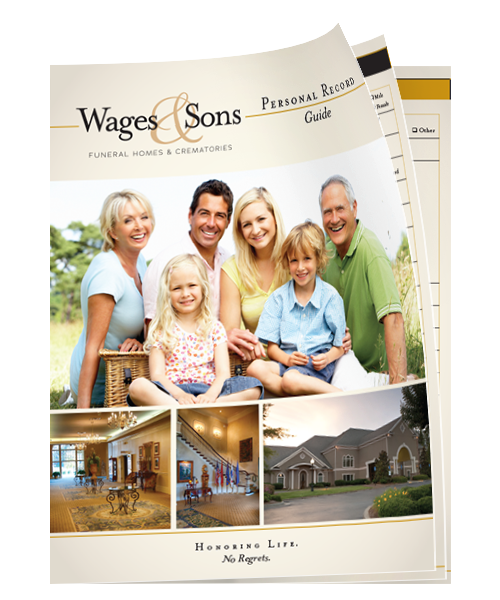 Planning your funeral arrangements in advance can offer you and your family a number of benefits.