The 2014 Cornerstone Society Gala
Congratulations to the Gwinnett Medical Center Foundation on its 6th annual Cornerstone Society Gala, chaired by Fiona and Manfred Sandler, MD on February 22, 2014.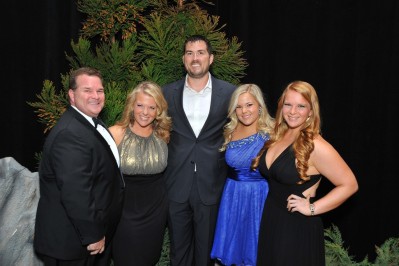 The evening contained  musical entertainment and celebratory food and drink.  The Gala also serves as a time for the Foundation to recognize individuals, couples or groups who make a vital difference in transforming healthcare at Gwinnett Medical Center and the surrounding community.
Congratulations to the 2014 award recipients: Tom Anderson, Distinguished Service Award; Dr. Jay Desai, Physician Champion Award; Cheryl MacMillan, Desai Compassionate Care Award and Joe Shafer Legacy Award
The Keynote speaker was Marcus Luttrell, the author and subject of the New York Times best seller book and recently released movie, Lone Survivor.
Jeffrey Wages, a member of the board of directors, attended the event with his family.
"I'm honored to be on the board of this wonderful organization. As a resident and business owner I appreciate their services and commitment to the community. They provide the highest level of service to the families they serve." Jeffrey Wages
Learn more about Gwinnett Medical Center and the Cornerstone Society Gala.