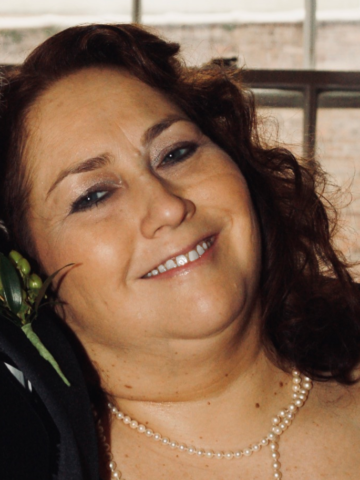 Born in New Orleans, LA on November 17, 1962
Departed on May 9, 2019 and resided in Atlanta, GA
Click on the links above for maps and directions. View current weather.
Lisa Jeannine Giardina Gray, age 56, of Atlanta, Georgia, died suddenly of a heart attack at Grady Hospital on May 9th. 2019.
She was born on November 17, 1962 in New Orleans, Louisiana to Joseph Salvador Giardina and Doris Evelyn Giardina. After graduating from Mount Carmel Academy in 1980 she studied at University of Louisiana at Lafayette and received her Batchelor of Arts degree in 1990 at Loyola University in New Orleans.
Lisa is survived by her husband James D. Gray, her dog Lola, and an inspiring list of friends she has amassed through the years.
Lisa's passions included art, music, fishing, an unwavering dedication to all her friends whom she considered family, and of course her beloved New Orleans Saints. Her bold, courageous spirit lifted everyone within reach, and her joyous laughter will be missed.
A Memorial Service honoring Lisa's life will be at Wages and Sons Funeral Home in Stone Mountain, GA on Saturday, May 18th at 12:00 PM. A Memorial for Lisa will also be held in New Orleans at a date in the near future. Those who desire to honor Lise' please consider donating to https://www.kidsmart.org/donate and mention Lisa Giardina Gray Memorial in the comments.