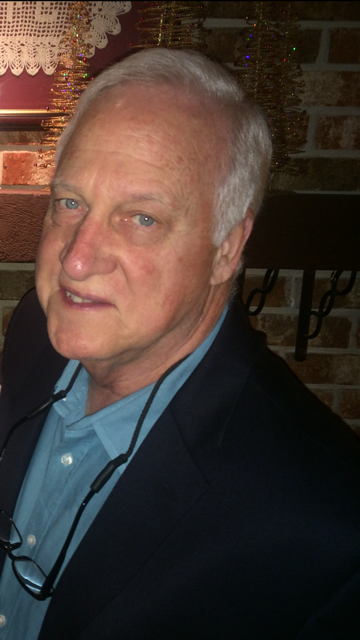 March 17, 1945 ~ December 22, 2020
Born in: Barberton, OH
Resided in: Duluth, GA
On December 22, 2020, fifty-two people in Georgia died of Covid-19. None of them were statistics. Neither was Carl. His STORY began March 17, 1945, in Barberton, Ohio, and continued through his college days at The Ohio State University where he earned undergraduate and masters degrees in Social Work. Carl quickly became skilled in relating to everyone he met, in helping others with relationship challenges, and dispensing straightforward "in your face" advice.
When I asked Carl's family to respond to "I LOVE CARL BECAUSE. . ." I got responses that could fill a single-spaced, 200 page page book! Below are just a few lines from his immediate family that reveals tender words for Carl's STORY:
–From daughter, Jessica: I love that you have always let me be who I am and have never put any undue expectations on me. I have always loved sharing my family with you and Susu and watching yours and their delight in one another. I am at peace with our relationship and know that you love me 100%.
–From son, Brent: I love you because you were appropriately involved in my life, recognizing you can't live life for someone else. You encouraged me to live life on my terms, with consideration for others, but not to simply subscribe to a notion because it is the "norm." You encouraged me to use my brain to challenge my own thought processes on how I make decisions, draw conclusions, and evolve as a human being.
–From Grandchildren, Ethan (17), Olivia (16), Adam (12), Aaron (9) I love your funny stories. I love how you always bring a blanket and tuck me in when I'm sitting on your couch. I love that you loved teaching us how to cook. I love all the times we went to get donuts and made memories at the Rexall Grill. I love you because you were a great Papa.
Friends have been texting me with their love for Carl, with descriptions that are like the
"illustrations" for Carl's STORY:
● Carl could be found on a nice evening, sitting on the front lawn in worn chairs, chatting with neighbors, his beloved dog LUCY stretched out at his side. He loved to neighbor, as in a verb that said, "What do you need? Can I bring you some soup?"
● Carl could also be spotted with neighbors or alone in his beautiful garden. He delighted in sharing bulbs and his colorful flowers with those who had green or even clueless thumbs.
● Carl was a regular at Duluth's Rexall Diner or Family Restaurant, promoting his "radical liberal" ideas with people he knew would not agree with him. He was not a join-an-organization guy but displayed his political beliefs by designing t-shirts ("Protesting Racism Is Patriotic") and plastering his van with "Impeach Trump" stickers.
● Carl was generous with his family and friends, always ready to help with a project or bring comfort with his homemade wicked peanut brittle!
● Carl was a kind, witty, intelligent man who gave good advice, like WEAR A MASK!
Carl is survived by his wife, Susan; daughter Jessica (Dan) and four grandchildren; son Brent (Erin); older brother, John (Myrtle), and younger brother Dale (Paula.) He is also survived by his best canine friend, Lucy. You can honor Carl's memory with a donation to your local Food Bank or to Lucy's former home at the Gwinnett Animal Shelter. Volunteer,
Donate, Support.
Yes, Carl was not a statistic. No one is.
The chronicle of Carl's life can best be told through his family and friends. I hope anyone reading this will add anecdotes to his life's story on this memorial site. Thank you for sharing your lives with Carl.
Memories Timeline
Guestbook
Sign the Guestbook, Light a Candle