Debra Mallard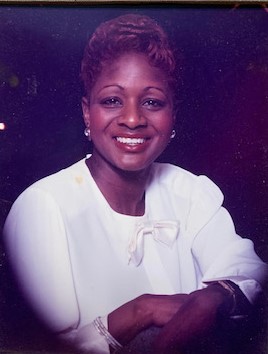 May 25, 1956 ~ October 22, 2023
Born in: Indianapolis, Indiana
Resided in: Stone Mountain , Georgia
Debra Leona Spurling Mallard was born on May 25, 1956, in Indianapolis, Indiana, delighting her parents, Ma􀆫e Jenkins Watson and Jay Spurling, and the world. Raised by her mother in a loving, supportive environment, Debra thrived. She attended public schools in Indianapolis, graduating from Short Ridge High School. Bright, active, and engaged, Debra participated in many youth ac􀆟vi􀆟es and became an accomplished cello player. Her love of string instruments carried over into her adulthood with Barry White with his orchestra being one of her favorite performers.
Following high school, Debra attended Purdue University for a year before leaving to pursue employment in the corporate world of technology. She earned an Associate Degree in Informa􀆟on Systems from Devry University and more recently an Associate Degree in Informa􀆟on Systems Technology from Interactive College of Technology. She also obtained several certifications in the Informa􀆟on Systems industry. Independent and self-supporting, Debra held several positions in which she thrived. She worked for more than 29 years with Ciba Vision, then 10 years with SunTrust Bank (later Truist) from which she retired.
Debra loved to shop, had a keen eye for style, and was fashion forward. She had an enviable wardrobe and was always "sharp". Her favorite color was pink, but she did not discriminate; her closets were filled with stylish clothing and accessories of every color and hue.
In 1993, Debra married the love of her life, Clarence Aaron Mallard. They lived happily and comfortably in Stone Mountain, Georgia in a home that Debra made beautiful and inviting with her exquisite taste combined with the skills that she acquired while earning her certification in Interior Design. She went on to start her own Interior Design company named Sunjay, allowing her to use her expertise and passion to bring beauty to the homes of numerous customers. Her home was the venue for numerous social events, almost always featuring Clarence's amazing barbecue. She always whispered to their guests that it was her marinade that made the barbecue so good. Not shy, Debra was the life of any party, always bringing laughter and lively conversa􀆟on to any se􀆫ng.
In Stone Mountain she and Clarence joined the congregation of Emmanuel A.M.E. Church. At Emmanuel Debra served devotedly as a member of the Adult Usher
Board and supervisor of the Youth Usher Board where she instructed youth on their du􀆟es, decorum, dress, and responsibilities. She was also a member of the Missionary Society and served as president of the Altar Guild, ensuring that the Guild provided fresh flowers in the sanctuary weekly. Debra actively participated in all the projects in the ministries in which she was involved and was a staple at church fundraisers and other events that she helped plan.
On October 22, 2023, Debra le􀅌 this earth to join her heavenly father. She was preceded in death by her parents. She leaves to cherish her memory her loving husband, Clarence Aaron Mallard and her stepdaughters-in-love Brandi Mallard of Redmond, Washington and Leslye Mallard along with Leslye's children Traekel, Tashara, Trevian, and Taylor Henderson of Dickinson, Texas and her beloved godson Cameron Mallard of Grayson, Georgia. She also leaves her sisters Deloris Spurling of South Bend, Indiana, Debra Mickle (Alfred) of Indianapolis, Indiana and Vanessa White of South Bend, Indiana; her brothers Don Burrus (James) of Sacramento, California and Howard Spurling (Dan) of Decatur, Illinois; her brothers and sisters-in-love Maude (Reggie) Osby of Benton Harbor, Michigan, James Mallard (Anita) of Fairburn, Georgia, Diann Mallard of Des Moines, Iowa, Clarissa McClendon (Cornelius) of Niagara Falls, New York, Deborah Portee of Brewton, Alabama, Katreka Tucker (Raynard) of Benton Harbor, Michigan and Sally Johnson of Benton Harbor, Michigan. Along with a host of other relatves, Debra also leaves to remember and miss her close friends who are too numerous to name, including the members of the birthday club ("All of Us") that she helped found.
Debra Mallard Celebration of Life Live Stream from WeStreamServices4 on Vimeo.
Services
Visitation:
November 4, 2023 10:00 am - 11:30 am
Emmanuel A.M.E Zion Church
5746 Rockbridge Rd SW
Stone Mountain, GA 30087


Add to My Calendar
America/New_York
2023-11-04 10:00:00
2023-11-04 11:30:00
DebraMallardVisitation
Visitation
5746 Rockbridge Rd SW,Stone Mountain, GA 30087
Funeral Service:
November 4, 2023 12:00 pm - 1:00 pm
Emmanuel A.M.E Zion Church
5746 Rockbridge Rd SW
Stone Mountain, GA 30087


Add to My Calendar
America/New_York
2023-11-04 12:00:00
2023-11-04 01:00:00
DebraMallardFuneral Service
Funeral Service
5746 Rockbridge Rd SW,Stone Mountain, GA 30087
Memories Timeline
Guestbook
---