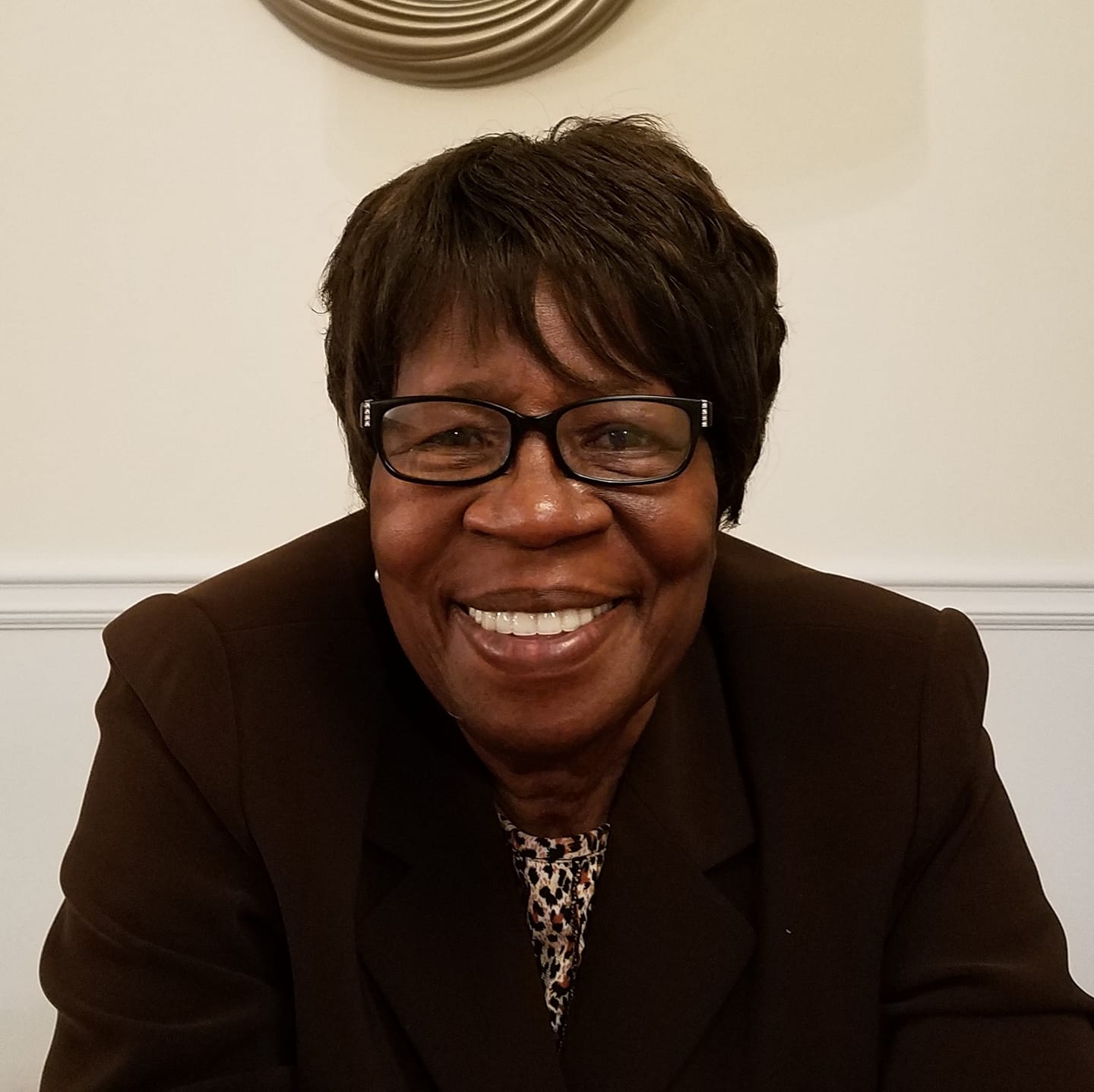 February 28, 2020 ~ October 16, 2020
Born in: Thibodaux, Louisiana
Resided in: Dacula, Georgia
Today we celebrate the life of Izelee Agers. Izelee was born to William and Mary Deboue Coler, the third of seven children, on February 28, 1942, in Thibodaux, Louisiana. She married Charles Hudson Agers on March 6, 1993. He preceded her in death.
Mother Izelee graduated from C.M. Washington High school in 1961. She returned to school as and obtained her Associate of Science degree in nursing at Napa Valley College, Napa, CA. She has often testified that she made it through school by holding to James 1:5, "If any man lacks wisdom let Him ask of God!" Mother Izelee loved nursing. She worked at Napa Valley Activity Center, Hylond Convalescent Hospital in Napa as a certified nurse's aide, at First Hospital in Vallejo, CA as a licensed vocational nurse, and Napa State Hospital from 1989 to 2005 where she retired.
Mother Izelee, a nurse in the natural, was also a nurse in the spiritual. She loved to minister to whoever would give her the time of day. She was known for stopping anyone and asking, "Excuse me. May I ask you a question? Have you accepted Jesus Christ as your Lord and Savior?" There was never a time that she was not passing out gospel tracts. She faithfully obeyed the command of Matthew 28:19 to "Go!" Mother Izelee accepted the Lord as her Savior in 1969 and joined St. Paul Church of God in Christ in Honolulu, Hawaii, under the late Bishop Willie H. Reed. From the time of her conversion, Mother Izelee was faithful to service at her local church. Although the military kept her moving, she and her family planted themselves and got to work wherever the military sent them.
Mother Izelee has served as a prayer warrior tarrying with many for the baptism of the Holy Ghost. She has sung in the choir, worked with YWCC (Young Women's Christian Council, COGIC), the Sewing Circle, the Women's Department, and before her homegoing, served as the Pastor's Aide president at Trinity Life Church in Dacula, GA and volunteered weekly at the Lawrenceville Co-Op, a local ministry providing food to those in need.
Of all her areas of service, Sunday School was her heart. She was a faithful Sunday school superintendent. After getting off of her night shift, she would call the church members to encourage them to come to Sunday school. "On-time! On-time," she would declare every Sunday.
Her prayer to the Lord was that He would bless her to raise her children. God honored that request. She proudly boasted that not only did she raise her children, but they are all serving in the ministry. Bishop Troy Carr- Faith Temple COGIC (Rapid City, SD), Pastor LeRoy Carr-Holy Remnant Ministries (Las Vegas, NV), Sister Tiiloni Beavers- Christ Only Community (Loganville, GA), and Lady Tara Brunson serves with her husband at Trinity Life Church, in Dacula, GA.
Mother Izelee was preceded in death by William Coler (father), Mary Coler (mother), Charles Agers (husband), and four sisters – Joyce Coler, Elouise Holmes, Mary Smith, and Daisy Vaden. She is survived by her siblings Edgar Deboue, Sr. (Thibodaux, LA), Gloria Smith (Dallas, TX), Henry Coler (Waxahachie, TX). Her children: Troy (Twana) Carr, Tara (David) Brunson, LeRoy (Felicia) Carr, Tiiloni (Charles) Beavers. Her 13 grandchildren Tajala McLean (Kyron), Porshea Woods, Tcyan Carr, Tyrus Carr (Ebony), LeRoy Carr III (Charente), Troizel Carr, Frederick Carr, Hezekiah Carr, Malachi Carr, Christiana Beavers, Jonathan Carr, Simeon Beavers, and Charles (Levi) Beavers; 8 great-grandchildren Teilana Carr, Justus Carr, Javione Carr, Quaniyah Woods, Qumani Woods, Treysen Carr, Braelyn Carr, and Eden Carr. She also leaves to cherish her memory, a host of nieces, nephews, and spiritual sons and daughters.
She will be sorely missed, never forgotten, and always in our prayers.
The family would like to thank everyone for their sympathy, prayers, and loving gestures.
Services
Visitation: October 24, 2020 3:00 pm - October 24, 2020 6:00 pm
Wages & Sons Gwinnett Chapel
1031 Lawrenceville Hwy.
Lawrenceville, GA 30046
770-277-4550

Add to My Calendar
America/New_York
2020-10-24 15:00:00
2020-10-24 06:00:00
IzeleeAgersVisitation
Visitation
1031 Lawrenceville Hwy.,Lawrenceville, GA 30046
Funeral Service: October 25, 2020 1:00 pm - October 25, 2020 3:00 pm
Add to My Calendar
America/New_York
2020-10-25 13:00:00
2020-10-25 03:00:00
IzeleeAgersFuneral Service
Funeral Service
1452 Auburn Road,Dacula, GA 30019
Add to My Calendar
America/New_York
2020-10-25 15:00:00
2020-10-25 04:00:00
IzeleeAgersInterment
Interment
,,
Memories Timeline
Guestbook
Sign the Guestbook, Light a Candle