Michael C. Schneider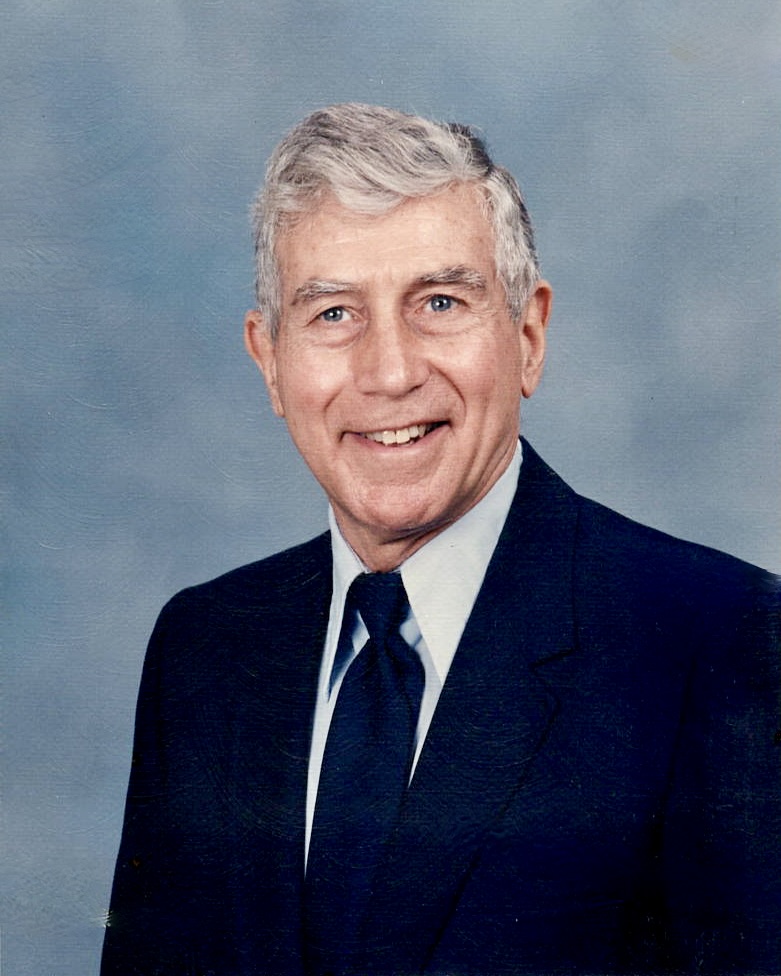 May 7, 1929 ~ July 18, 2022
Born in: Chicago, Illinois
Resided in: Stone Mountain, Georgia
On Monday, July 18, 2022, Michael Charles Schneider passed away at the age of 93. Born in Chicago on May 7, 1929, he was the youngest of six children born to Michael George and Ursula Lenhart Schneider.
He was the 1948 senior class president of Calumet High School in Chicago. He was a wrestler and participated in the ROTC while in high school.  He went on to Cornell College where he played football.
After graduation from Cornell he went into the U.S. Navy achieving the rank of Lieutenant, J.G.  During the Korean War he served as a CIC officer on the USS Healy, a destroyer in the Pacific Fleet. While in the Navy, Mike met Martha Fritz on a double date and was smitten. They married on August 14,1954 –very shortly after his discharge from the navy.  Mike and Martha went on to have 2 children and 4 grandchildren. Mike and Martha's firstborn Dawn Marie Schneider (Surya) married Djohn Surya (now deceased), and son, Michael Grady married Cheri McClendon (Schneider). They have four children: Charis Schneider Norell (married to Benjamin Norell), Jonathan Michael, Christopher Eann, Constance Grace (engaged to Bradley Couch).
Michael had a lifelong love of learning.  He got his master's degree at the University of Illinois- Champaign and went on to get a PhD in Geology at Brigham Young University in Utah… located right in the middle of many of God's geologic wonders!
He taught at De Pauw University in Greencastle, Indiana and for 30 years at Edinboro State University in Edinboro, Pennsylvania. One of his prize projects while at Edinboro university was the summer field geology program that he established to engage high school physical science teachers in the field and encourage continuing education in the field of geology. He and Martha formed many lifelong friends as they visited most of the geologic wonders in the National Parks of the US. Martha was not a camper, so motor home travel allowed her to travel with him as the unofficial social director after a hard day in the field. Even after retiring, Mike continued to give geology lectures and 'show and tell' classes to his grandkids school science classes, and many interested adult groups.
Michael also was a true adventurer at heart. He not only circled the globe while in the Navy, he visited the South pole and later, the North Pole on a Russian nuclear powered ice breaker ship. At the age of 73 Michael white water rafted through the Grand Canyon with his older sister and nieces and nephews. He even talked his wife into a motor home caravan to Mexico, that involved ferrying the motor home through the mountains on a rail car.  Most years Michael and Martha would travel via motor home, towing a boat as far away as Alaska and Canada.
His boat was another love. He took many family members: children, grandchildren, nieces, nephews, siblings and friends on boat trips through the Apostle Islands on Lake Superior, Manatoulin Island, Canada, Isle Royal in Duluth, MN. He explored the Alaskan inland waterways for a whole summer, with a niece, his pastor and by himself. He was a member of the Atlanta Power Squadron Boating club. The squadron took numerous boating trips along the Tennessee waterways and the Florida intercoastal waterway.  A special friendship occurred with two other squadron members on these trips, and the trio was nicknamed 'the three amigos' by the squadron.  Together these three made many memories together on Mike's boat.
Michael was generous and gave to many causes in his later years that in the decades to come, will change and better the world. He encouraged learning in many individuals and established a scholarship for geology field study at Edinboro University.
Michael was deeply dedicated to his church in Edinboro and now to Mountain Park UMC where he and Martha participated in Choir and Sunday School. He was known for his integrity, generosity, adventuresome spirit, patriotism, and love of God. Join us as we celebrate his life!
We hope you feel free to share your stories on this obituary page. Remember to "stay healthy" and live "one day at a time".
"What does the Lord require of you, O Man,
but to do justly, love mercy and to walk humbly with your God."
Micah 6:8
This was Michael Charles Schneider.
In lieu of flowers, donations may be made to Mountain Park United Methodist Church, 1405 Rockbridge Rd, Stone Mountain, GA 30087
Services
Visitation: August 14, 2022 4:00 - 5:00 pm
Mountain Park United Methodist Church
1405 Rockbridge Road SW
Stone Mountain, GA


Add to My Calendar
2022-08-14 16:00:00
2022-08-14 05:00:00
MichaelC.SchneiderVisitation
Visitation
1405 Rockbridge Road SW,Stone Mountain, GA
Funeral Service: August 14, 2022 5:00 - 6:00 pm
Mountain Park United Methodist Church
1405 Rockbridge Road SW
Stone Mountain, GA


Add to My Calendar
2022-08-14 17:00:00
2022-08-14 06:00:00
MichaelC.SchneiderFuneral Service
Funeral Service
1405 Rockbridge Road SW,Stone Mountain, GA
Memories Timeline
Guestbook
---