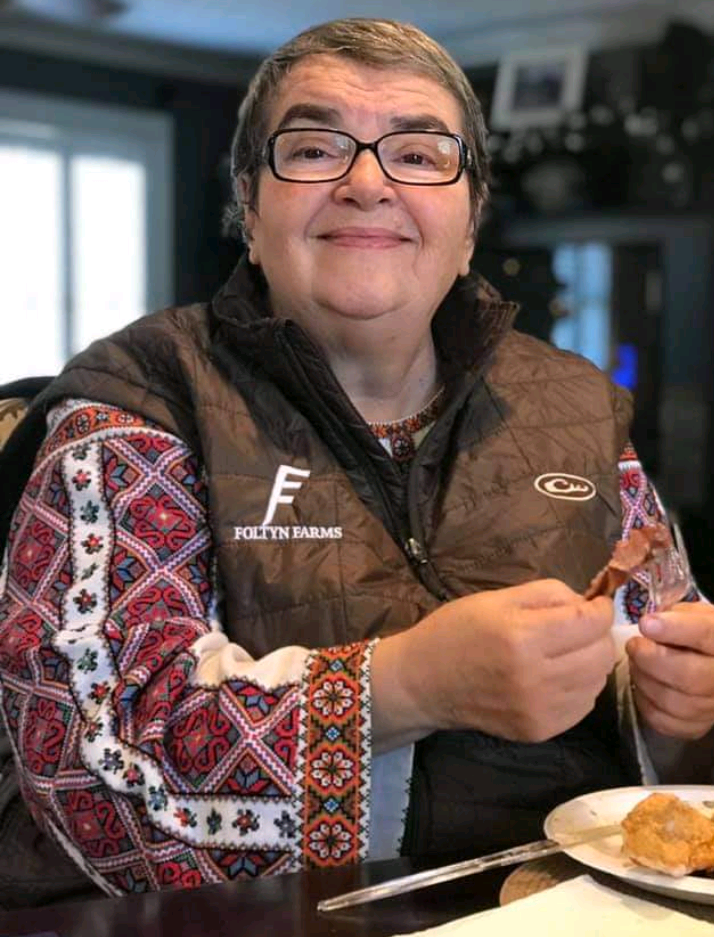 October 28, 1939 ~ November 2, 2020
Born in: Beniova, Ukraine
Resided in: Covington, Georgia
Oksana Marta Tymczuk Foltyn – daughter, sister, friend, teta, wife, Mama, and Babcia (grandmother) – emigrated from her earthly home in Georgia, to her eternal rest in Heaven on Monday, November 2, 2020, at 11:27 AM. She is missed by those of us left behind. We are thankful she blessed us with the legacy of her grace and wisdom.
She is survived by her daughter, Martha, with former husband, Billy, and their daughter, Madeline; twin son, Yarko, with his wife, Dianne, and their children, daughter, Shelby, and twin sons, Chase and Chance; twin daughter, Kasia; and son, Igor with his wife, Kelly, and their daughters, Emma and Isabella, and son, Fisher; her brother, Andrew, with his sons and their families; sister, Nadia, with her husband, her sons and their families; nieces, nephews, cousins. Oksana was preceded to heaven by her husband of 42 and one half years, Zdzislaw Stanislaw Foltyn, also a loving father (Tatuś) and grandfather (Dziadzio); her grandson, Ethan; her parents, Roman and Lubow; her brother, Taras; and other eggs of the Foltyn and Tymczuk baskets.
Oksana's life was as colorful as the Ukrainian Easter eggs (pysanky) she shared the knowledge of making with so many people. She was born in Beniowa, Ukraine, on October 28, 1939, as World War II was just beginning to ravage Eastern Europe. Growing up in a beautiful country under an ugly regime, she survived. That survival meant immigrating from Ukraine, to Poland, and finally and thankfully, landing in America.
She sought information, questioning and knowing, about everything. She insisted that her children know how to swim, and that they know how to fish. Correctly, and well. She absolutely loved the ocean, being at and on the beach. She would produce gourmet meals out of whatever was in her kitchen, for one or for a houseful of family and friends. Her pierogi, borscht, and holobchy were legendary.
Oksana taught many so much about so much. She was a polyglot, speaking, reading, and writing her native Ukrainian, Russian, Polish, and her learned American English. She had an adorable accent. Her abilities led to her lifelong works of teaching, interpreting, and translating for people, government agencies, schools – as a professor at Morehouse College and Emory University – Pope John Paul II and President Jimmy Carter, among others.
Oksana's fluency in love and life were her greatest gifts.
A private funeral Mass will be held at Mother of God Ukrainian Catholic Church, in Conyers, Georgia, on Thursday, November 12, at 1600/4 PM. A celebration of Oksana's amazing life will be held at a future date.
Memories Timeline
Guestbook
Sign the Guestbook, Light a Candle