Once you request the services of Wages & Sons Funeral Homes & Crematories, we will immediately put our experienced funeral professionals to work for you. A single, dedicated individual will stay in contact with you every step of the way and guide you through the decision-making process. He or she will carefully explain your options, make recommendations at your request, take care of all the small details, and ensure that you and your family's personal touch is always present.
Jeffrey S. Wages, C.F.S.P.
President/Funeral Director
jwages@wagesandsons.com
Henry T. (Hank) Wages

Manager/Funeral Director
hwages@wagesandsons.com
Bill Wages, Jr.
Crematory Operations
bwages@wagesandsons.com
Lauren Wages

Administrative Assistant
lwages@wagesandsons.com
Nan Wages

Administrative Assistant
nwages@wagesandsons.com
Susan Wages
Community Outreach
suzyq@wagesandsons.com
Kent Stewart

Manager/Funeral Director
kstewart@wagesandsons.com
Shane Moon

Funeral Director
smoon@wagesandsons.com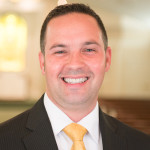 Tadd Shadburn

Funeral Director
tshadburn@wagesandsons.com
Rod Brannon

Preneed Planner
rbrannon@wagesandsons.com
Belinda Moon

Administrative Assistant
bmoon@wagesandsons.com
Vicki Whitaker

Administrative Assistant
vwhitaker@wagesandsons.com
Dr. Lamar Holley

Chaplain
Barb Kennedy, RN
Grief Support
Deana Porter, CT
Grief Support
dporter@wagesandsons.com
Michelle Lee
Advanced Planning Counselor
mlee@wagesandsons.com
Lisa King
Administrative Assistant
Joy Gordon
Administrative Assistant
Taylor Dixon
Administrative Assistant