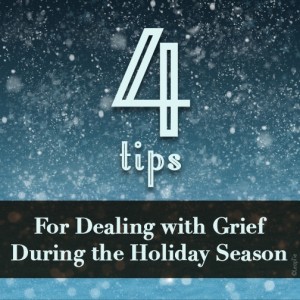 At Wages and Sons, we realize the holidays are a particularly difficult time for anyone who has lost a loved one.  Here are some grief support tips to help you deal with this difficult time:
Express Your Grief – The number one way you can ease your burden during this difficult time is to discuss your feelings of grief with others. This is an easy first step to recovery. Do not lock away your feelings—they will only grow.
Know Your Limits – You will naturally feel "down" both physically and emotionally during this time. Don't feel obligated to get back to your normal routine. Learn to say no when you need more time.
Rely on Fond Memories – The holidays are certain to bring memories of your loved one rushing back to you. Some will make you happy, others will make you sad. It's not only okay but necessary to experience both of these emotions.
Lean on Your Spirituality – If you consider yourself faithful or spiritual, the holidays are probably a significant time for you. Lean on the comfort of your spirituality and use this time to reflect and grow.
Our Chaplain Dr. Lamar Holley is always available to talk. If you are struggling with grief this holiday season, don't hesitate to call us with questions or concerns. Gwinnett Chapel (770) 277-4550 or Stone Mountain Chapel (770) 469-9811.
~ Your Friends at Wages & Sons Funeral Homes & Crematories