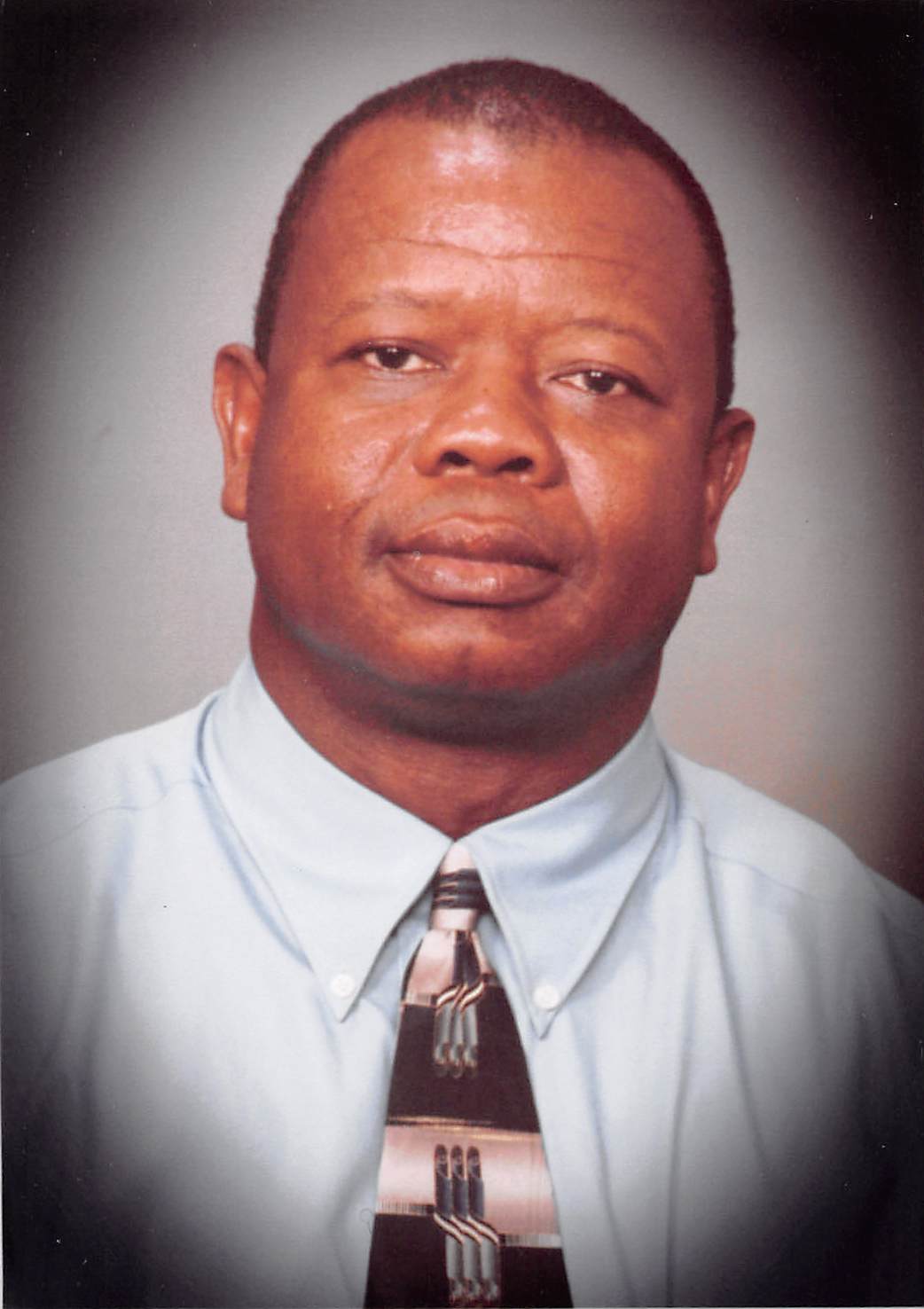 January 27, 1957 ~ August 19, 2021
Born in: Monrovia, Liberia
Resided in: Grayson, Georgia
On August 19, 2021, the Lord saw fit to call his son, M. Samuel Tamba Hina, Sr. from labor to rest after a brief illness at the Northside Gwinnett Hospital in Lawrenceville, Georgia, USA
M. Samuel Tamba Hina, Sr. was born on January 27, 1957, in Kolahun City, Lofa County, Liberia, West Africa. His parents are Martin Kowo, Momo Hina and Kpana Bolo. Samuel's parents predeceased him at an early age of his life.
Samuel moved with his mother to Cocopa (Nimba County, Liberia) in his early childhood and lived with her until she predeceased him when he was only 12 years old. He then went to live with his older brother the Late Rev. Thomas F. Hina, Sr. (predeceased him in 2016) and his wife, Hawa, also in Cocopa. While in Cocopa, Samuel was also under the mentorship of uncle, Mr. Sayko Doman (predeceased him). At a young age, Samuel served as an apprentice to his late brother, Rev. Hina – a professional mason – in building a Baptist Missionary School in Nimba County. As a young lad, he developed a keen sense for artistry and acquired technical skills from his brother. This ultimately landed him a scholarship to the prestigious Booker T. Washington Institute; one of Liberia's finest industrial training institutions. Samuel completed his studies receiving his Diploma and becoming a certified electrician from the Booker T. Washington Institute in 1980.
After graduating from Booker T. Washington Institute, Samuel moved to Paynesville City, Monrovia, where he opened a small community grocery store as he sought opportunities for advancing his career. He was later awarded a scholarship to study in Freedom Town, Sierra Leone with a select few by the World Health Organization in a pilot program for training and equipping technicians in the installation, maintenance, and repair of electromedical and medium-power radiological and surgical medical equipment. Samuel returned to his home country, Liberia in December 1982 full of hope and aspiration to give back to his country and was given the opportunity to so when he landed his first major employment as a medical equipment technician at the John F. Kennedy Hospital, the nation's largest health institution and renown hospital at the time. Later, Samuel was awarded another scholarship to travel to Japan to further his studies as a technician but opted to seek another path. He continued to run his grocery store which was strategically located along the main highway of Paynesville City Township where he met his father-in-law, Deacon Edward Tolbert and subsequently the love of his life, Mrs. Barbara Hina. He remained employed with JFK Hospital until he emigrated to the United States in 1986.
Samuel lived in Savannah, Georgia, USA and worked for Southern Paper Packaging as a truck driver. Feeling incomplete, Samuel returned to Liberia in 1989 where he and his devoted wife would be married. A year later, she joined him in the United States. The couple purchased their first home in 1991. He worked for K. A. Steel Chemical as a Semi Truck Driver until 1993 when it became apparent to him that he would have to pursue other career options that would allow him to be home more as the couple were expecting their first child. He quit his job when he could not get accommodation to attend medical appointments with his wife and was being required by his employer to take long haul trips out of state which meant days and one-point days turned to a week away from home. Samuel and his Wife, Barbara give birth to their first child, Samuriel Jowo Hina in 1993. Samuel later lands a job with Colonial Oil Industries in 1994 after a year of working odd jobs to provide for his family. He and his wife Barbara would go on to have three more children, M. Samuel T. Hina, Jr. Agnes Welebah Hina and Martin Kowo Hina.
In 2002, Samuel and his wife, Barbara started their own home health agency, Array of Hope Specialty Care Inc. which they operated for 7 years. Array of Hope Specialty Care, Inc. was approved by the State of Georgia Department of Community Health and Medicaid to service individuals with developmental disabilities and other co-occurring mental health diagnoses. The company provided services ranging from in-home care, residential /group home, day habilitation and transportation services. Samuel maintained employment with Colonial Oil Industries while helping his wife run their company While at Colonial Industries, Samuel quickly made a name for himself as he attained various positions, becoming indispensable and a valuable member of his department and the organization. He received several certificates and recognitions while at Colonial Oil Industries as he had made a name for himself as a problem solver and his consistency towards achieving excellence on the job.
He was very proud of the work he did for colonial Oil Industries in the 13 plus years he was with the organization. He was the first and only Liberian on the job but that did not last very long because Samuel sought ways to help fellow Liberians gain employment with this very prestigious organization which is one of Savannah's largest employers. Samuel was forced to retire in 2007 when he was diagnosed with end stage renal failure in June of 2006. After many hospital trips to Mayo Clinic and another life-threatening diagnosis of cancer in 2007 it became difficult to maintain life as the family knew it Samuel and his wife made the difficult choice to relocate their family to the Atlanta Metropolitan City of Lilburn where they bought a home in hopes of seeking better medical care for Samuel.
Samuel and his wife quickly assimilated in the Liberian community and joined the Nation of Christ Believers Fellowship Center in their efforts to have their family plugged into a bible-based Christian community to help their young children cope with the difficult and significant loss in their very young lives but most importantly expose them to the Word of God. Samuel was very sick and required the full love and care of his family which they faithfully strived to provide him but Samuel being true to who he was would not sit still without doing anything and so when the opportunity presented itself, he gladly convinced his wife to partner with another church family friend to open the Genesis Tropical Mart Store on Old Norcross Road, in Duluth, Georgia. The business was a beacon of hope and a community enterprise to the Liberian, African and Caribbean communities that showcased authentic African foods, clothing, jewelries etc. The partnership would end after only a year, but Samuel and his wife maintained the business, and this gave Samuel purpose and hope for a better tomorrow but that would not be as he became sicker. Against all odds and after 6 years of waiting in pain, Samuel received a kidney transplant in 2012 but could no longer manage his beloved Genesis Tropical Mart and so in 2013 Samuel and his wife sold the store to another Liberian couple.
Still not satisfied and remaining true to his nature of self-reliance, Samuel decided to pursue a lifelong dream of completing an 80 credit hours Diploma course in Heating Ventilation and Air Conditioning and graduated with honors on September 10, 2019, from United Education Institute in Morrow, Georgia. He would not allow his illness and disability to define who he was and so he did everything humanly possible to continue to provide for his family although his health was failing Samuel again would not allow his health limitations to keep him from providing for himself and his family, so he sought out other ways to be productive by driving "Lyft" to make extra cash to take care of household bills.
Samuel was a disciplinarian when it comes to his children, but a loving father and his children knew it too. It was not uncommon during summer breaks for him to put his family in their Sequoia truck which he paid cash for on an all-expense paid excursion trip around the USA, from Savannah to Greensboro to visit his wife's aunt and family; to Ohio to visit his sister Sangai; to New York to visit with his beloved sister Margaret who had a way with him and could tell him things that others could only dream of; or a road trip to Florida to visit his beloved niece Beatrice (whom he affectionately called "Fly Girl B"); or driving his daughter to Philadelphia to participate in the Ms. Liberia beauty pageant rather than let her travel by plane. He was unique and sometimes awkward in the way he showed his love but all the same his family knew they were loved by him. Samuel never met a person he did not spark a conversation with. He was friendly and many found him to be very kind and helpful in their time of need.
Samuel and his devoted wife were married for 31 years, and that union was blessed with four biological children: Samuriel, Samuel Jr., Agnes, Martin. Samuel and his Wife Barbara adopted his niece and nephew, Korpo, Alpha and his wife's nephew, Daniel.
Samuel is predeceased by his parents, his oldest brother, the Late Rev. Thomas Foday Hina. He leaves to mourn his loss and cherish his memories his wife, Barbara Mae Jowo Hina; his children, Samuriel Jowo Hina, M. Samuel Tamba Hina, Jr., Agnes Welebah Hina, Martin Kowo Hina, Alpha Lalugba, Korpo Tetee Osinuga (Alexander) and Daniel David Tolbert (Alice). Four grandchildren, Fela Osinuga, Jeremiah Moore, Adonis Hina and Adye Hina. One brother, Morris Hina; his sisters: Bendu Mamai Kollie, Monica Moinbah-Cole, Fatuma Margaret Moinbah, Sangai Gobah, Solei Gobah, Fatima Mende Moinbah; a host of Nieces and Nephews, in-laws, and other relatives.
Services
Visitation: September 10, 2021 6:00 pm - September 10, 2021 9:00 pm
Wages & Sons Gwinnett Chapel
1031 Lawrenceville Hwy.
Lawrenceville, GA 30046
770-277-4550

Add to My Calendar
America/New_York
2021-09-10 18:00:00
2021-09-10 09:00:00
M. SamuelT.HinaVisitation
Visitation
1031 Lawrenceville Hwy.,Lawrenceville, GA 30046
Funeral Service: September 11, 2021 11:00 am - September 11, 2021 2:00 pm
Wages & Sons Gwinnett Chapel
1031 Lawrenceville Hwy.
Lawrenceville, GA 30046
770-277-4550

Add to My Calendar
America/New_York
2021-09-11 11:00:00
2021-09-11 02:00:00
M. SamuelT.HinaFuneral Service
Funeral Service
1031 Lawrenceville Hwy.,Lawrenceville, GA 30046
Add to My Calendar
America/New_York
1970-01-01 00:00:00
1970-01-01 00:00:00
M. SamuelT.HinaInterment
Interment
925 US Highway 29 S,Lawrenceville, AG 30046
Memories Timeline
Guestbook
Sign the Guestbook, Light a Candle