Honoring Life. No Regrets.
Receive Our FREE Personal Record Guide
Receive Our FREE Personal Record Guide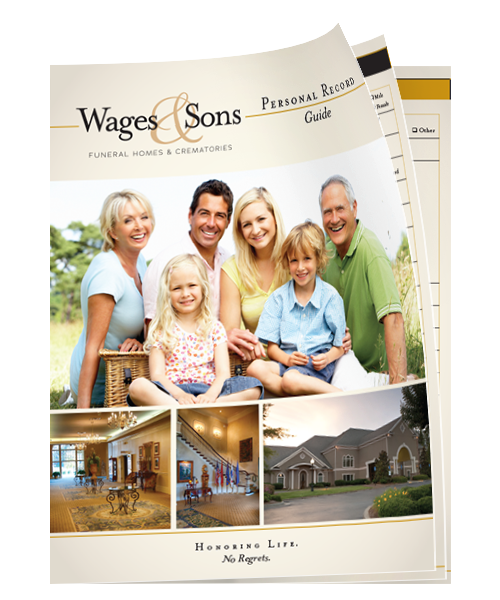 Planning your funeral arrangements in advance can offer you and your family a number of benefits.
We Promise to listen to your need and partner with you to create a service of remembrance that honors your loved one's life. We will strive to provide the absolute best facilities and personal attention you and your family deserve. Our staff is licensed, caring, and professional. You will be treated with respect and kindness and your wishes will be honored. We promise that you will be proud of the tribute you have created for your loved one and will be left with a sense of peace and no regrets.
At Wages & Sons, we welcome, honor and respect all beliefs and traditions. We understand that saying goodbye to a loved one is a deeply personal and meaningful experience, shaped by one's faith, culture, and customs. That's why we embrace and accommodate all religions, cultures, and rituals with open arms. Our compassionate team is here to support and guide you every step of the way. Our commitment is to create a warm and inclusive environment where you can find solace and create a fitting tribute that truly resonates with your values and heritage.