Michael Reginald Yates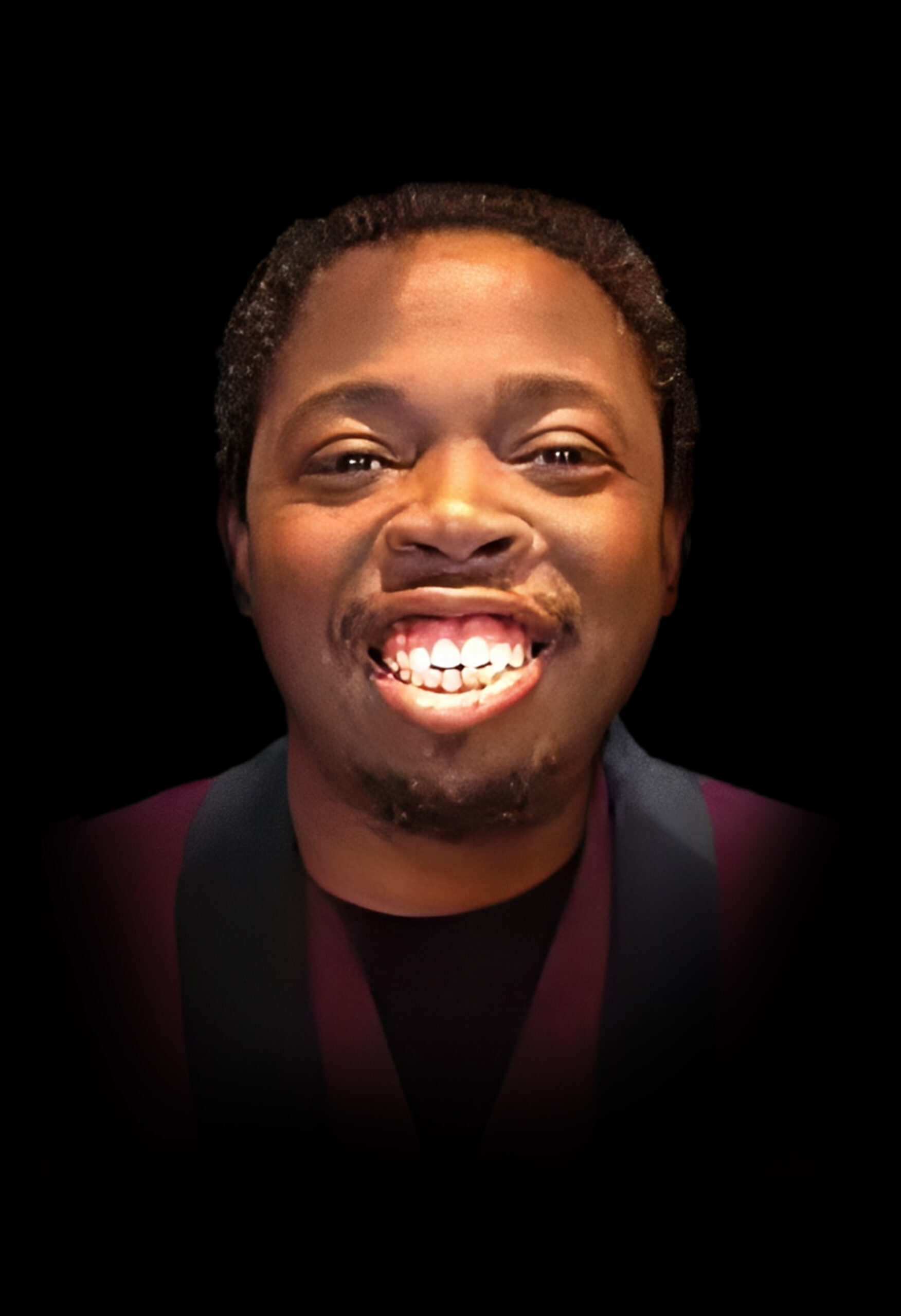 October 10, 1980 ~ October 21, 2023
Born in: Topeka, KS
Resided in: Grayson, GA
Pastor Michael Reginald Yates was the youngest of a set of twins and the third eldest child of Drs. R.L. and Ruby Yates, born in Topeka, Kansas on October 10,1980. On October 21, 2023, he crossed the finish line from earthly life into his eternal reward. Born into a family that treasures its Christian faith, Michael accepted the Lord Jesus as his personal Savior at the age of 9 years old. He was baptized at Pleasant Hill Baptist Church by his father, and then-pastor, Rev. Dr. R.L. Yates, and became active in ministry at an early age.
He participated in youth group and youth choir, and traveled with his family to revivals, sing-ing with his brothers before his father rose to speak. A lover of music, he'd go on to sing with his High School Choir, traveling to perform at Carnegie Hall in New York City, and would, over time, develop a love for worship music that would result in his authoring over 400 worship songs. He loved his Embrace Church Family and they love him.
Michael also had a passion for education. He started reading at the age of 3 and could often be found, after bedtime, hiding under his blanket with a flashlight and a book. Beginning his educational journey at Meadow Lane Elementary school in Lee's Summit, MO, Michael would eventually attend East Side Elementary, Dodgen Middle School and Walton High School after the family moved to Atlanta, GA. Michael was a good student, eventually earning the Hope Scholarship. After graduation from high school, he attended Southern Polytech University and graduated from Kennesaw State University with a B.S. in Social Science Education, with a multi-disciplinary focus in Spanish, Sociology, Political Science, Economics and Latin. He'd later become certified to teach by the Georgia Professional Standards Commission and would earn a certification in Special Education and a dual Master of Science, Elementary Education in Mathematics and Reading from Walden University. All from a young man whose parents were told many times by well-meaning doctors how unlikely it would be for Michael to over- come his significant health challenges to achieve his dreams. But Michael was a fighter.
During his final semester at Kennesaw, he was hospitalized for a month during the most critical period of the semester. His professors told him he had too much work to make up and that graduation was unlikely. He sought and received audience with the president of the university, Dr. Betty Siegel, and advocated on his own behalf to be given the opportunity to make up his work. He was in her office every week to ensure his completed course work was reported accurately. At graduation, Michael was the only student who was personally awarded his degree by the president. From the stage, Dr. Siegel shared with all in attendance, how deeply Michael had inspired her.
Michael's love for education and fighting spirit was rivaled only by his love for serving people. He was a lead teacher at Embrace Church's academic summer camp, Camp E-Smart and, also, for many years, a Children's and Youth Bible Study teacher. His health prevented him from being in the classroom on a regular basis, but he was intentional about providing support and inspiration to students as a private tutor and academic coach. The children of the church often called him "Uncle Michael" and, those he tutored, "Mr. Michael", but regardless of his audience, he loved doing anything he could to help young people thrive. Recently, when the church had a special fundraiser to renovate the youth space, he wanted to contribute but could not, as he was not able to work at the time. He asked God to show him how to donate $1000 dollars. He ultimately rallied uncles, aunts, cousins and other friends and associates to the cause and was able to meet his goal.
Michael was licensed to preach the gospel on February 16, 2003 at Walnut Grove Baptist Church and ordained as an Elder on November 17, 2013 at Embrace Church, under catechizer, Pastor Rufus Addison. Michael felt a special call to Prayer and Intercession and would often be found having been in prayer for hours for individuals who'd sent their prayer needs to the church via text, phone call or email. Michael would eventually be called by Embrace Church to serve as Pastor over Prayer and Pastoral Care. He loved intercession (prayer) ministry and, in his role, lead the intercession team in stewarding the prayer and pastoral care needs of our church family and planning and facilitating our annual Prayer Summit, among other responsibilities. In addition, Pastor Michael was a published author, having co-Authored "Embrace Your Tomorrow Today," and a prolific writer on the topic of prayer, having written more than 300 small group lessons and devotionals on the topic. This would prepare him for one of his
more challenging assignments, interceding on behalf of his beloved Atlanta Falcons.
Services
Visitation:
November 4, 2023 10:00 am - 11:00 am
Add to My Calendar
America/New_York
2023-11-04 10:00:00
2023-11-04 11:00:00
MichaelReginaldYatesVisitation
Visitation
100 Grayson Industrial Pkwy,Grayson, GA 30017
Funeral Service:
November 4, 2023 11:00 am - 12:00 pm
Add to My Calendar
America/New_York
2023-11-04 11:00:00
2023-11-04 12:00:00
MichaelReginaldYatesFuneral Service
Funeral Service
100 Grayson Industrial Pkwy,Grayson, GA 30017
Add to My Calendar
America/New_York
1970-01-01 00:00:00
1970-01-01 00:00:00
MichaelReginaldYatesEntombment
Entombment
1832 Pleasant Hill Road,Duluth, GA 30096
Memories Timeline
---