Myron Timothy Ferguson, Jr.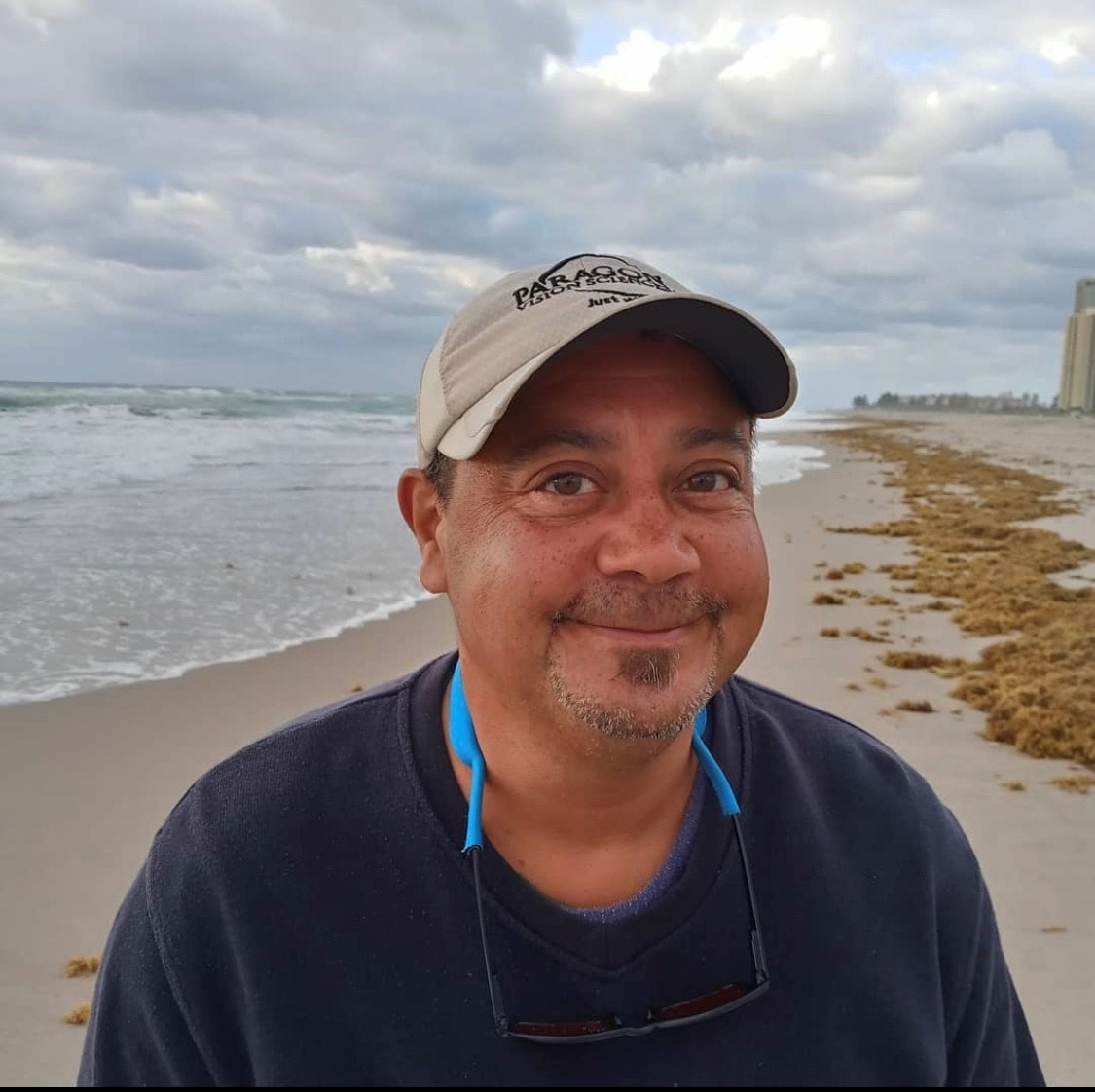 November 27, 1972 ~ November 7, 2023
Born in: Atlanta, Georgia
Resided in: Larenceville, Georgia
Myron Timothy Ferguson, Jr., a vibrant and beloved soul, was born in Atlanta, Georgia, on November 27, 1972, and left this world on November 7, 2023, in Lawrenceville, Georgia. His departure has left a void in the hearts of those who knew and loved him, but his memory will forever live on in the hearts of his family and friends.
Myron was a dedicated dispatcher for Davis Oil, where his commitment and professionalism made a lasting impact on all who had the privilege of working alongside him. His unwavering work ethic and positive attitude were an inspiration to his colleagues and friends. The people at Davis Oil were more than coworkers to Myron – they were considered a part of his family.
Outside of his professional life, Myron found joy and fulfillment in a variety of hobbies. He was an adventurer at heart, finding solace beneath the waves while snorkeling and experiencing the thrill of "Jeep-ing," a passion he loved to share with others. He was a culinary artist in his own right, reveling in the joy of cooking, and had an extraordinary talent for capturing the beauty of life through his lens as a dedicated photographer.
One of Myron's most remarkable qualities was his ability to make people feel genuinely positive and happy. He was a source of boundless joy, always wearing a smile that could brighten even the darkest days. He never met a stranger and had an infectious enthusiasm for life, always eager to have fun and create lasting memories with those around him.
Myron's legacy is one of joy, laughter, and a zest for life. He will forever be remembered with love and cherished for the happiness he brought into the lives of others.
Myron Timothy Ferguson, Jr. is survived by his loving sons, James Ferguson and Samuel Ferguson, both of Atlanta, Georgia, who were the light of his life. He is also survived by his devoted parents, Myron Timothy Ferguson, Sr. and Maria Cruz Ferguson, and his loving siblings: Jerry Ferguson, Argelia Korn (Michael), Marisol Rockwell (James), Gwen Tygert (Mike), and. He was also a beloved uncle to many nieces and nephews who held a special place in their hearts for their Uncle Myron.
A memorial service to celebrate the life of Myron Timothy Ferguson, Jr. will be held on Friday, November 10th, at 11:00 AM, with a visitation one hour prior, at Wages and Sons, 1031 Lawrenceville Hwy. Lawrenceville, GA 30046.
Services
Visitation:
November 10, 2023 10:00 am - 11:00 am
Wages & Sons Gwinnett Chapel
1031 Lawrenceville Hwy.
Lawrenceville, GA 30046
770-277-4550

Add to My Calendar
America/New_York
2023-11-10 10:00:00
2023-11-10 11:00:00
MyronTimothyFerguson, Jr.Visitation
Visitation
1031 Lawrenceville Hwy.,Lawrenceville, GA 30046
Memorial Service:
November 10, 2023 11:00 am - 12:00 pm
Wages & Sons Gwinnett Chapel
1031 Lawrenceville Hwy.
Lawrenceville, GA 30046
770-277-4550

Add to My Calendar
America/New_York
2023-11-10 11:00:00
2023-11-10 12:00:00
MyronTimothyFerguson, Jr.Memorial Service
Memorial Service
1031 Lawrenceville Hwy.,Lawrenceville, GA 30046
Memories Timeline
Guestbook
---