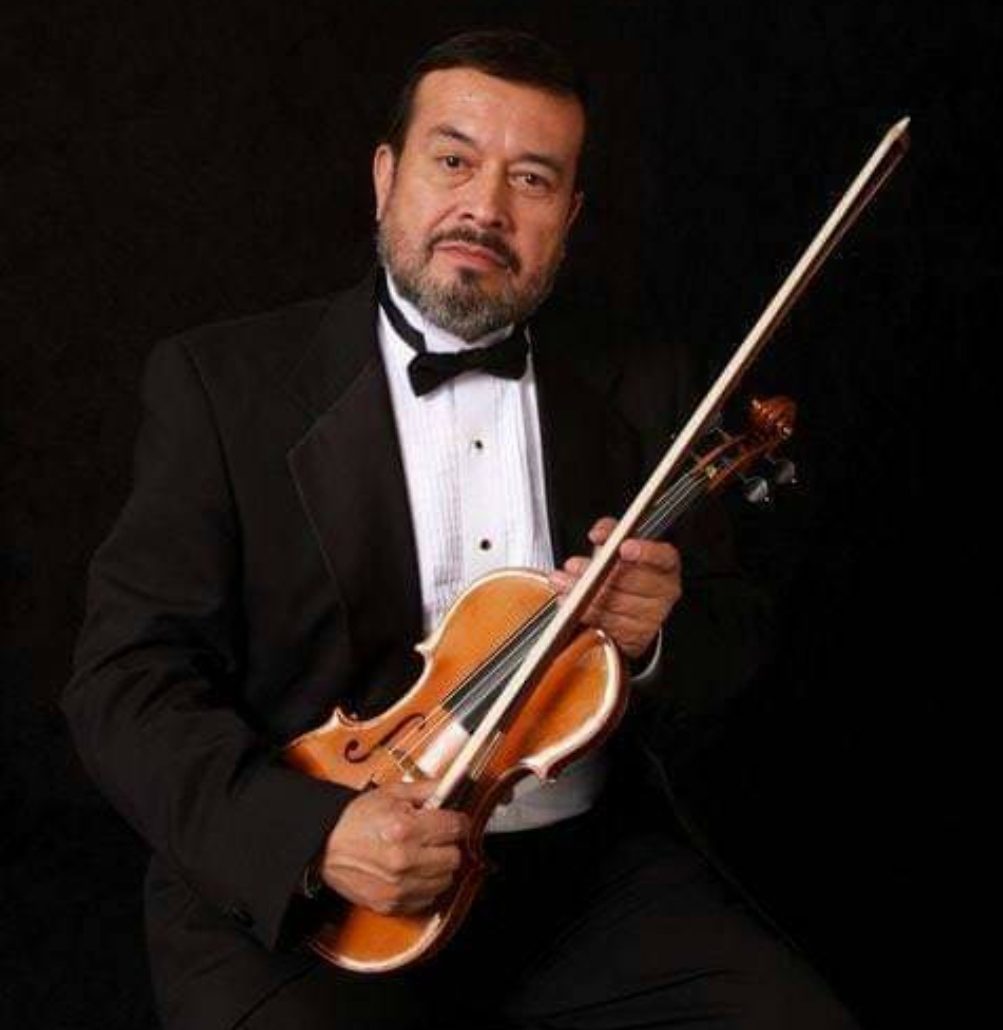 January 2, 1945 ~ September 7, 2020
Born in: Lima, Peru
Resided in: Lawrenceville, Georgia
Norman Eris Bernal was born on January 2, 1945 in Lima, Peru to William & Mercedes Bernal. He was joined by a sister, Hazel a year and nine months later. At the age of 7 he was awarded a scholarship to attend the National Conservatory of Music in Lima, Peru studying violin with Harold Franken. Music education greatly influenced Norman's life and after graduating High School he came to the United States to further his studies at what is now Southern Adventist University, in Collegedale, TN. In 1968 he graduated with a Bachelor degree in violin performance. He moved on with a scholarship towards a Masters of Music Education at Andrews University, Berrien Springs, MI. While there he studied violin and conducting under Charles Davis. He was then awarded a doctoral fellowship at Ball State University School of Music, Muncie, IN while there he studied violin with George Leedham and conducting under Robert Hargreaves. He also continued his studies with famed Conductor, Herbert Blomstedt and his Master Conducting and Violin Class at La Sierra University, Loma Linda, CA while serving as Orchestra Director at Pacific Union College.
While living in MI and in IN, Norman began studying to become a luthier, the art of making fine handcrafted stringed instruments. First with Christian Bryder of Lyon & Healy in Chicago, IL. Next with Anders "Holly" Halvarson after he settled in Nashville, MI to form Meyers & Halvarson. When Norman moved to CA, Ernest Wild of San Francisco and Hans Weisshaar of Los Angeles became his trusted advisors. Both Wild and Weisshaar attended the famed School of Violin Making, est. 1856 in Mittenwald, Germany. He credited this group of men for a rounded education in the centuries old tradition of fine violin making.
From Ball State University School of Music he left to take a teaching position at Pacific Union College in Angwin, CA. For 5 years he was the Orchestra Director and taught violin. He also developed the orchestra into a well-respected performing ensemble. Along with PUC's Choral Ensemble, participating in two annual performances at the famous Grace Cathedral Concert Series in San Francisco. He remained there until moving east, settling in Atlanta in 1979 where he remained for the rest of his career and life.
After settling in Atlanta he opened Bernal Violins and began performing as a violinist with the Atlanta Virtuosi Chamber Orchestra as well as performing and conducting throughout the southeast. In 1987 he began teaching at Gwinnett County Public School System as an Orchestra Director. He taught at Shiloh Middle School, Trickum Middle School, Parkview High School and South Gwinnett High School and Snellville Middle School where he taught until his retirement in 2012. While teaching for GCPS he founded the Gwinnett County Honors Orchestra. He was also appointed Director for the elite Chamber Orchestra of the Georgia Governor's Honors Program in Valdosta, GA. From 2006 – 2010 he was the Orchestra Director of the Oak Hill Symphony Orchestra that was associated with Martha Berry College of Mount Berry, GA. Later he was Concertmaster of the Gainesville Symphony Orchestra. He was a founding member of the Atlantis Quartet and the Director of the DaSalo Solisti Chamber Orchestra and became the Concertmaster of the Lilburn Christian Church Orchestra. In 2017 he worked as a violin teacher at the First Redeemer Church Music Conservatory in Cumming, GA.
Throughout Norman's life he extensively toured around the world in North, Central & South America as well as in Europe. After a successful tour of Leningrad, he recorded with the Leningrad Radio and Television Orchestra and the Leningrad Classic Orchestra. He has performed for public figures as well as royalty while on tour, once with the Atlanta Virtuosi for Prince Albert II, Prince of Monaco.
He is survived by his children Alex and Janeen, Sister Hazel and her husband Wolfgang VonMaack and their children Edelweiss, Jennifer and Wolfgang as well as many other family members. He is also survived by all who knew and loved him. He was quick to laugh, love and live life to the fullest. The Bernal family wishes to express gratitude for the outpouring of condolences from the community as a whole. A memorial tribute to him will be posted on-line until a proper musical service can safely be held. Please like the Norman Bernal Memorial Page on Facebook to stay up to date. In lieu of flowers please donate to St. Jude Children's Hospital at this link http://giftfunds.stjude.org/NormanBernal
Memories Timeline
Guestbook
Sign the Guestbook, Light a Candle