Honoring Life, No Regrets
At Wages & Sons Funeral Homes & Crematories, we know that every family we serve is unique, and we strive to make each service a personal tribute to the life that has been lived.
We Provide a wide variety of choices that will help fulfill a family's wishes, from a traditional funeral to a personalized service that celebrates a loved one's hobbies and interests. By offering services and memorialization features that are personal and special, a unique life can be remembered and honored in an individualized way that is comforting to the family and friends.
Receive Our FREE Personal Record Guide
Receive Our FREE Personal Record Guide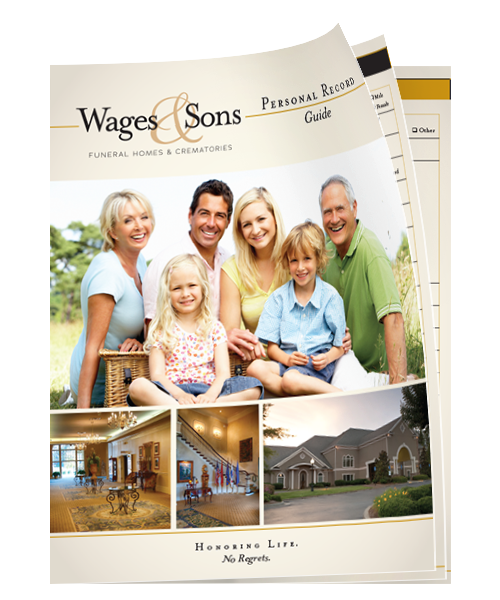 Planning your funeral arrangements in advance can offer you and your family a number of benefits.