We are so proud to have received the honor of being in the Top 25 "Small Business Pinnacle Awards". Thank you Gwinnett Chamber!
Nominees are selected based on steady and above average growth and profitability, contributions to the community, increase in number of employees, overcoming adversity, original entrepreneurship and more.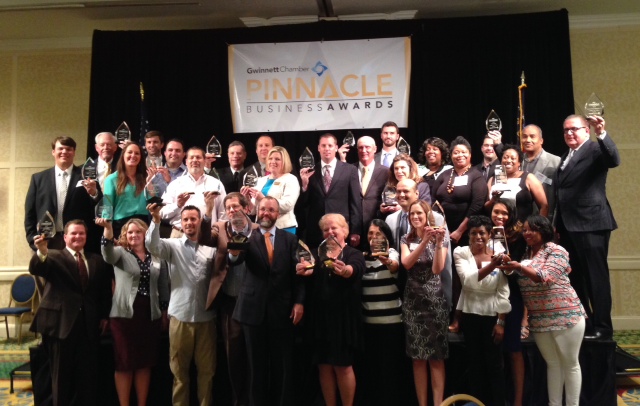 "We are honored to receive this award by the Gwinnett Chamber ," said Jeffrey Wages, Wages & Sons Funeral Homes & Crematory. "This nomination is a celebration of the small business owners who live in the community and are dedicated to serving area residents. "
The ceremony took place on Friday, April 25 at the Sonesta Gwinnett Place.
"We are honored to celebrate and recognize Gwinnett's top small business owners whose entrepreneurial achievements are a driving force behind the U.S. economy," said Dr. Dan Kaufman, President & CEO, Gwinnett Chamber. "These small businesses create significant job opportunities and are essential to sustaining economic growth and prosperity."