On Veterans Day, we honor our heroes. We celebrate the brave men and women who have given so much to ensure our freedom and protect our way of life. Unlike Memorial Day, which was created to memorialize those who died in service, Veterans Day honors the living veterans, those who have served and those who continue to serve. For many veterans, though, Veterans Day is a time of great sadness. While we're celebrating their triumphs, we must also recognize the tragedy of war, and the impact it can have on the lives of service members and their families.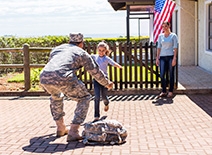 Some veterans return from their time in service with physical issues that are difficult to overcome. Aside from physical pain, some feel emotional pain, perhaps conflicted about their role in combat. Others feel deep grief over friends who died "over there". No matter the reason for the pain, it should be respected. You may have a soldier in your life, or you may just feel a sense of appreciation for all the troops have done for our country. Whatever your motivation, there are some things you can do this year to make Veterans Day better for a veteran.
Listen to their stories. If you have veterans in your life, ask questions about time spent in service, including specifics about jobs and stations. Don't push, because some veterans aren't comfortable sharing, but make yourself available to hear anything that needs to be said.
Volunteer to help a veteran. Maybe you don't know any veterans, but you'd like to find a way to express your gratitude through an act of kindness. There are many programs available to facilitate this, whether you want to volunteer in a VA hospital, drive disabled vets to doctor's appointments, or visit homebound vets. Check with your local VA for information about opportunities to help.
Write a letter to a serviceperson. There are men and women in the service who risk their lives every day, to protect our freedoms. Operation Gratitude provides opportunities to reach out to these heroes, by sending a care package or letter.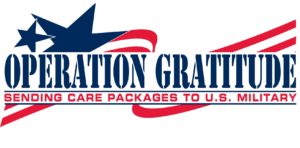 Don't forget the families. The men and women who serve in our armed forces make many sacrifices for the greater good of our country, but so do their families. If you know a military family, reach out. Sometimes, just inviting them over for dinner is an act of kindness they'll remember forever. If you don't know where to start, Operation Gratitude is once again a good resource. The organization donates stuffed animals to children with deployed parents, provides care packages to caregivers of wounded veterans, and offers support in many other ways as well. You can also help families by donating your frequent flier miles, to help them travel to be with a wounded loved one.
Do something meaningful for Veterans Day. Instead of just having a day off, or celebrating with your family and friends, go to a parade, or another event held to honor veterans. At home, talk about why Veterans Day is important, and teach your children to respect veterans. Get your child to draw a picture or write a letter, thanking a veteran for his or her service.
Do something meaningful when it isn't Veterans Day. Veterans are among us every day, not just on Veterans Day. When you reach out on an ordinary day, you can make a real impact on a veteran's life, and enriching your own life in the process.
We are pleased to be able to help the families of veterans, working to ensure that their loved ones receive the full honors to which they are entitled. If your loved one was a veteran, we can help you through the entire process, from filling out important paperwork to planning a memorial that honors not just a life, but also the service of an American hero.