Mother's Day
…is a special day set aside for loving and honoring our Mothers, but for those who have lost their Moms, it can be a difficult day and painful reminder of her absence.
There are still ways to honor her even though she may be gone from sight. You might put together a photo album, or a scrapbook of treasured memories.
You could plant a flower, bush, or tree that might bloom annually around Mother's Day.
Donations to charities to whose causes she may have related would be welcomed.
Recognizing other women in your life who have been special to you – a grandmother, favorite aunt, a friend's mother, a lonely widow – a card for "one like a mother to me" may make their and your Mother's Day special again.
As difficult as the day can be, giving thanks for the years you had her and the treasured memories you have of her may just be the most comforting way for you to spend the day.
Light a candle, go for a walk, hold her in your heart – she will always be found there.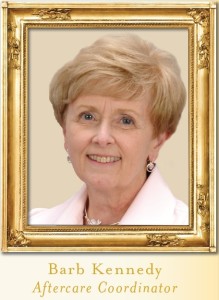 We support people beyond just the days following the loss of a loved one.
Contact us about our grief support sessions: 770-277-4550.