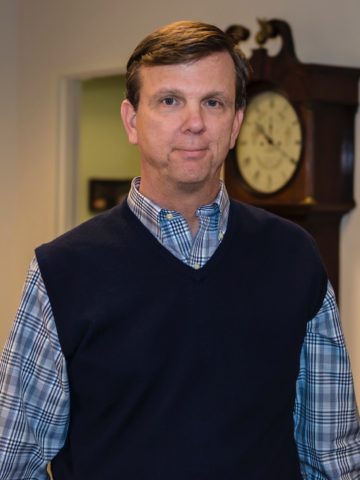 Born in Ft. Lauderdale, FL on October 20, 1952
Departed on October 4, 2017 and resided in Duluth, GA
Click on the links above for maps and directions. View current weather.
Gary Donald Root passed away peacefully, surrounded by friends and family, Tuesday October 4th from a hard fought battle with a long term illness. Gary will be lovingly remembered by Mary, his wife of 44 years, his 3 sons Jimmy, Jesse and Doug, brothers David and Bobby and his entire family. He was a great person, father, brother and Grandpa.
Gary was born on October 20th, 1952 in Ft. Lauderdale , FL to his parents Harry and Sarah Root. He moved to Decatur and graduated from Shamrock H.S. in 1970. From there he started working in the electrical and plumbing business. His drive, entrepreneurial spirit and $500 led him to founding CID, Inc in 1978 and a second company Atlanta Light Bulbs, Inc in 1981.
Gary was a servant to the community and faithfully served the Lord. Gary was a member of St. Lawrence Catholic Church where he served as a member of the building committee, middle school youth group leader, Eucharistic minister and was a member of the Knights of Columbus. Gary kept a special place in his heart for the people of Haiti. He was a member of the Haiti committee-he helped raise funds for clean water initiatives, worked on the ground with the people of Thomassique and rounded up soccer balls for the Haitian children.
Gary loved to spend time with his 3 sons...since they were athletes he spent a lot of time on the field. Gary served as a soccer coach for all his sons and spent many nights lining the fields at Brookwood Community Stadium.
Professionally, Gary was passionate about lighting and served on various boards and committees over the years. He spent a lot of time involved with NAILD(The National Association of Independent Lighting Distributors) where he served on the board from 2000-2006 and President in 2004-2005.
In Gary's spare time he enjoyed spending time at Lake Burton and Saint Simons, playing tennis , golf, ping pong and loving his grandchildren.Visitation will be held at Wages and Sons Funeral home- 1031 Lawrenceville Hwy, Lawrenceville GA 30046 ‪from 6 to 8:30pm Monday Oct 9th.
The funeral mass and reception will be held ‪Tuesday October 10th @11am - St Lawrence Catholic Church -319 Grayson Hwy, Lawrenceville Ga 30046
In lieu of flowers please consider sending donations in the name of Gary Root to:
-St. Lawrence Catholic Church Building fund
-Mayo Clinic(Alzheimer's Research)
200 First Avenue Southwest, Rochester, Minn. 55902
https://philanthropy.mayoclinic.org/donatemc
-Gwinnett Medical Center Hospital Foundation
1755 North Brown Road Suite 100 Lawrenceville, GA. 30043
https://9082.thankyou4caring.org/donatemc
-Georgia Right to Life
783 Holcomb Bridge Road Norcross, GA 30071