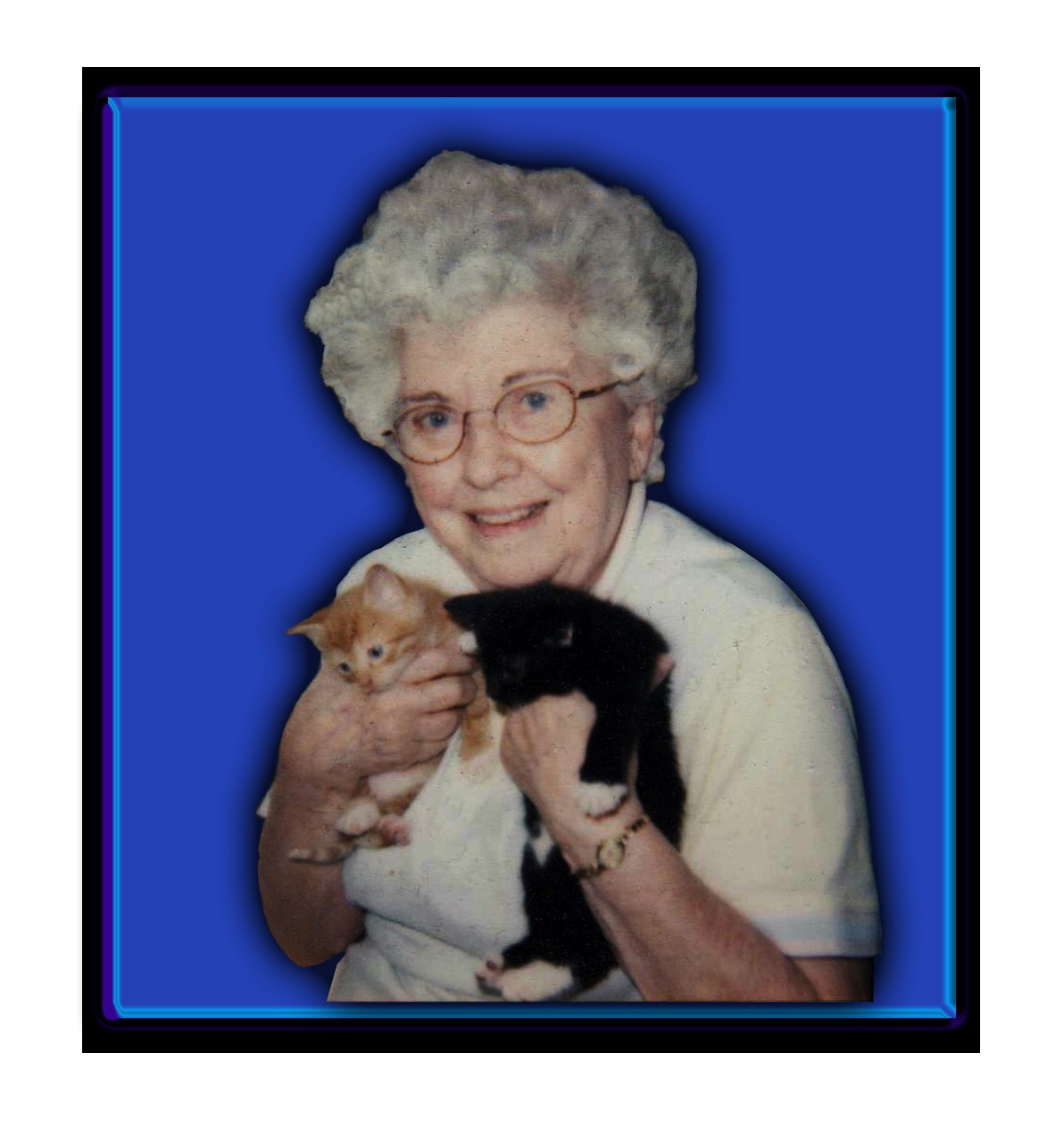 May 30, 1923 ~ January 1, 2021
Born in: Talladega, AL
Resided in: Dunwoody, GA
Alice Allen Jones was born on May 30, 1923, in Talladega AL – the only child of William T. and Alice B. Allen.
"Little" Alice was an extremely bright, organized and articulate woman, fully engaged and intellectually curious for 10 decades. Skipping two elementary grades, she graduated from high school on her 16th birthday, completed two years of study at Shorter College in Rome, GA, and then transferred to the University of Alabama where she graduated in 1943. She later pursued a master's degree in social work from Tulane University. After a brief career as a social worker, she married Dr. Robert L. (Bob) Jones (DVM), also from Talladega, in 1947. They raised two sons: Michael and Philip. In 1956, they settled in Doraville, GA where Dr. Jones co-founded Chamblee Animal Hospital. For the next several decades they were both very active in civic, church, service and political activities at the local, county and state level. In their 35 years of marriage they travelled extensively to Europe, South America, North Africa and even to the Soviet Union in the 1970s. They were a very social, fun-loving couple. Alice was a Cub Scout Den Mother, PTA officer and very involved in charity and church activities. She organized cemetery records for the Doraville Associate Reformed Presbyterian Church and served in many other church programs.
Alice was very dedicated to the craft of genealogy. Before the subject was in vogue and before computers, she had researched and compiled meticulous individual records and relationships for scores of family members. She was a fount of reference for close and distant relatives. She was a member of the Daughters of the American Revolution with 12 ancestors confirmed as DAR patriots. Dr. Jones died in 1982, and Alice busied herself as a widow for 38 years, continuing to travel and staying engaged in many activities into her late 80s. Alice was definitely more interested in the intellectual pursuits. She abhorred physical exercise, hated to cook and limited her domestic chores to the application of scout patches and missing buttons. But intellectually, she was always stimulated.
In addition to her extensive travels, she loved to stay current regarding historic and current events. She faithfully catalogued boxes of historic newspaper and magazine clippings from the 1960s and 70s. She had a life-long interest in Jewish culture and heritage. She demonstrated a sharp wit and sense of humor right up to the end of her life. But without question, Alice nurtured a life-long love and affection for cats, especially kittens. She got her first kitten, Snowball, in 1927.
Alice passed away on January 1, 2021 in Atlanta. She is survived by her two sons, Mike (and Ginny) Jones from San Antonio, and Phil Jones from Atlanta; two grandsons, Matt Jones (Austin TX) and Andy (and Jill) Jones from Minneapolis; and three great-grandsons from Minneapolis (Jack, Drew and Ben Jones).
Memories Timeline
Sign the Guestbook, Light a Candle