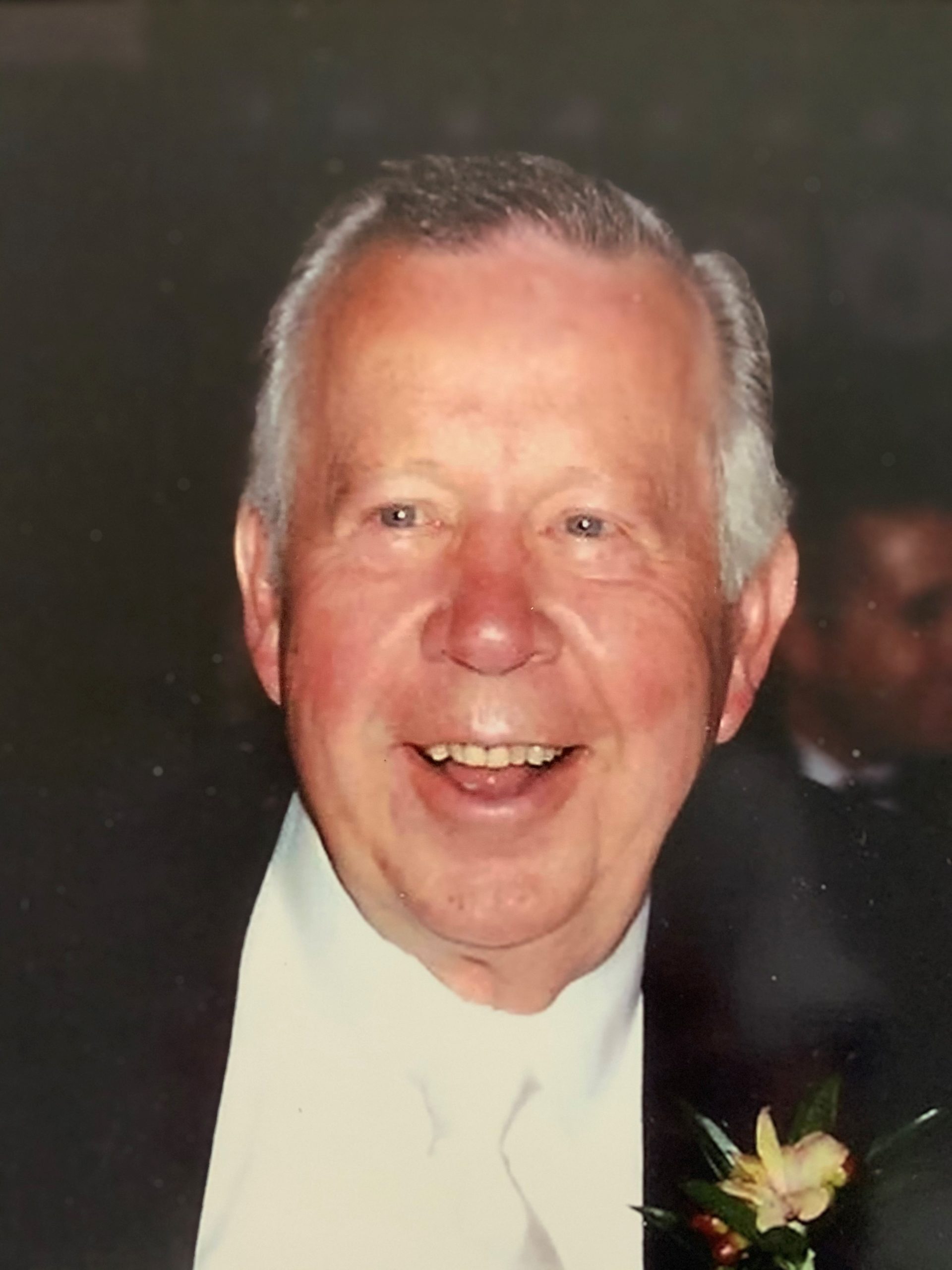 March 11, 1926 ~ July 6, 2020
Born in: Crawford, Georgia
Resided in: Lawrenceville, Georgia
Aubrey Wells has left us.
Born near Athens, GA March 11, 1926, passed in Lawrenceville, GA July 6, 2020 at age 94.
Due to Covid19 restrictions, a private memorial service will be held by the family at a later date.
Aubrey served in the Army/Airforce in WWII as a flight engineer on a DC-3 (Goony Bird) in France and England. He graduated from National Defense Training Program, Aeronautics Division in Athens in May of 1942 where he received aircraft and aircraft engine F.A.A license.
He was further educated at Georgia Tech, specializing in aeronautical power plants and airframes. After the war he was vice president/owner of Kelley-Perry, Inc and Mira-Pak Inc. where he specialized in the manufacturing of snack food packaging and processing equipment.
He was a member of Grant Park Lodge #604 and a proud member of IBEW #163.
He was a member of First United Methodist Church of Lawrenceville, GA and always enjoyed being part of the Joy Sunday School Class.
Aubrey is survived by his daughter Deborah Wells of Lawrenceville with whom he made his home, and his son Robert Wells of Auburn, GA. Also surviving are his three lovely granddaughters: Rachel Guillerman Sjoberg and her children Lucio, Ayana, Isandro and Yelena Sjoberg, Lauren (Paul) Chapman and their children Sam and Sofia Chapman and Dominique and Joaquin Franco, and Sarah (Adam) Dooley and their daughter Alana.
Aubrey was preceded in death by his first wife Dorothy Hendon Wells, his second wife LaTrelle Young Wells, and by his grandson, Jacob Guillerman.
Aubrey had a long, rich and rewarding life.
Among his documents and papers, the family found this poem, clipped by Aubrey, as it held special meaning to him:
Crossing the Bar
By Alfred, Lord Tennyson
Sunset and evening star,
And one clear call for me!
And may there be no moaning of the bar,
When I put out to sea,
But such a tide as moving seems asleep,
Too full for sound and foam,
When that which drew from out the boundless deep
Turns again home.
Twilight and evening bell,
And after that the dark!
And may there be no sadness of farewell,
When I embark;
For tho' from out our bourne of Time and Place
The flood may bear me far,
I hope to see my Pilot face to face
When I have crost the bar.
Memories Timeline
Guestbook
Sign the Guestbook, Light a Candle