Barbara Ann Daniel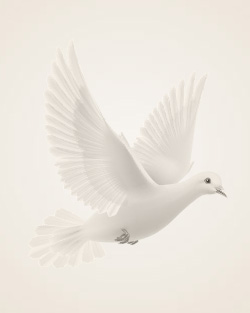 October 17, 1940 ~ June 24, 2023
Born in: Thomasville, Georgia
Resided in: Chamblee , Georgia
Barbara Ann Daniel (October 17, 1940 – June 24, 2023) passed away peacefully on Saturday, June 24,
2023, after a courageous journey with Alzheimer's, which took her health, but not her spirit.
Barbara spent her childhood in Thomasville, Georgia, graduating in 1958 from Thomasville High
School. In 1959, she married the love of her life, Herbert Daniel, and they soon had a son Alan and
a daughter Lisa. Barbara enjoyed being a mom, but when they moved to Chamblee, Georgia, and the
kids were in school, Barbara became actfve in work, community, and church. For twenty five years,
she served as Administrative Supervisor of the Chamblee Police Department, where she advanced to
the rank of Sargent before her retirement. For many of these years, she conducted self-defense
classes for women in addition to her other duties. Although small in stature, Barbara excelled in
these endeavors and in her marksmanship skills.
Barbara was a "people person" who never met a stranger. She could (and did) walk up to anyone and
begin a conversation. Her wit and outgoing personality endeared her to everyone she met. Within her
community she was known as an avid crafter and gardener. She loved being a volunteer greeter at her
church, Dunwoody Baptist, and was dedicated to her Lydia Ladies Sunday School Class.
During these years she and Herb enjoyed spending "mountain" time at their cabins, first at R Ranch
and later in Suches. While Herb was hiking the Appalachian Trail, Barbara was crafting and enjoying
the beautiful mountain views. Throughout their 64 year marriage, they were devoted to each other
even while pursuing separate hobbies.
Barbara is survived by her husband Herb Daniel of Chamblee, GA, her son Alan Daniel of Chamblee,
GA, her daughter Lisa Lawn of Laguna Beach, CA, and her sisters-in-law Beth Trigg (Bill) and Faye
Guy (John), several cousins and many friends. She was preceded in death by her parents, Robert and
Mary Rowland, and by her grandson, Ricky Daniel.
The family wishes to express sincere appreciation to the wonderful caregivers at Belmont Village
and Gentiva Hospice for their loving and compassionate care, helping ease Barbara from this world
to her heavenly home.
A Celebration of Life will be held at 2:00 pm on Sunday, July 2, 2023, in the chapel of Dunwoody
Baptist Church. In lieu of flowers, the family requests you consider an honor tribute in her memory
to Gentiva Hospice (www.gentivahs.com) or Alzheimer's
Foundation of America (www.alzfdn.org).
Memories Timeline
Guestbook
---