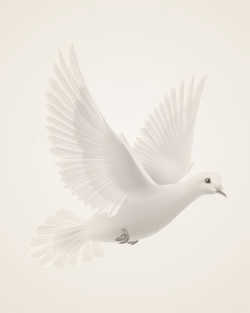 February 8, 1950 ~ June 12, 2019
My mom, Barbara Ann Orisich was born on February 8th 1950 in Jackson, Michigan. On the morning of Wednesday June 12th, 2019 she passed away at home, pain free in her sleep after a difficult battle with cancer.
Although a self-proclaimed introvert, she had a huge impact on the many who were fortunate enough to call her a friend. Barbara was generous, compassionate, loving with a ready smile and great sense of humor, and was very quick with a pun. Dare I say she was a very tolerant mom that always supported her son no matter what. She could also be stubborn, insisting on doing things her own way and she absolutely lived life on her own terms.
Mom discovered her talent and love of fine arts at a young age. She was an extraordinary painter and illustrator. A talent she employed in her long career as an instructional designer but also as a fine artist. She expressed herself through her artwork, whether it was her love for her late husband Jack, immortalizing her pets, or expressing the interconnected nature of the universe, her passions would inevitably show up in her paintings. She was also all about community and helped to bring together the Decatur Art Group. Her artwork will live on with all of us.
Nature played an important part of Barbara's life. Mom loved hiking, camping and long walks in the neighborhood with her close friends and, of course, her dog, Joey. This passion for the outdoors is what led her to her late husband Jack. They spent many a weekend in North Georgia and other places hiking and camping.
Barbara placed a high value on education earning an undergraduate degree in fine arts and a masters degree in instructional technology from Indiana University.  She tried her hardest to instill that value in her son… not sure it stuck, sorry mom. Barbara never stopped learning and creating either, whether it was woodworking, gardening, making paper, even books. In her battle with cancer she took control over her treatment, learning everything she could and probably driving her doctors crazy but I'm sure her doctors wouldn't have had it any other way.
Barbara is survived by her son, Benjamin, her sisters, Mary and Martha, her cousin Alyson as well as her niece, Rachel and her nephews, Alexander and Jonathon, and last but not least, her dog, Joey.
Mom, I miss you. I miss your unconditional love, your sense of humor and most of all knowing that I could pick up the phone and you would always be there. Your kind spirit  and dedication to living life to its fullest will stay with us forever.
Love you Mom,
Ben Orisich
Memories Timeline
Guestbook
Sign the Guestbook, Light a Candle