Barbara Joan Kruger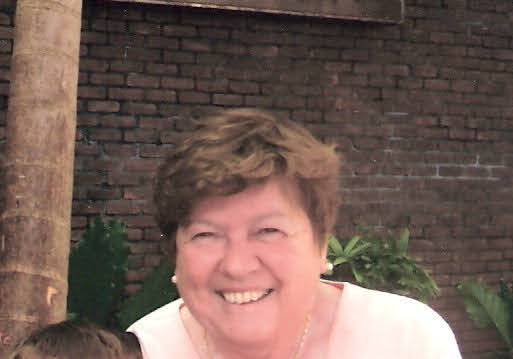 February 7, 1943 ~ June 8, 2023
Born in: Portland, Maine
Resided in: Lilburn, Georgia
Barbara Joan (Jordan) Kruger, 80, passed away unexpectedly on June 8th, 2023. She was an extraordinary woman, strong, independent, and full of spirit. Her adventures took her across the globe as she fulfilled her dream of retiring, purchasing a motorhome, and exploring the world. From the vibrant landscapes of Thailand to the historic cities of Europe, from the rolling hills of Ireland to the beautiful city of St. Petersburg Russia, the Netherlands, Iceland, Greenland, and even South Africa where she embarked on a remarkable six-week camping trip. She also embarked on a thrilling hiking tour in Alaska, sleeping under the stars in a tent. Sadly, her plans for a 45-day cruise to Australia were thwarted by the COVID pandemic.
She had an insatiable thirst for history, never able to resist the allure of a historical marker without stopping to learn its stories. Everywhere she went, she formed connections with people effortlessly. Whether it was striking up conversations in the grocery store or while strolling through a campground, she often found herself invited to birthday parties or impromptu trips on a ferry to Canada, simply to savor the world's largest cinnamon rolls. With a carefree spirit, she meandered along, thoroughly enjoying the beauty of our country.
Being with family and friends brought her immeasurable joy. She delighted in playing cards, games, and puzzles, always adding laughter to the room with her distinctive clues that began with an enthusiastic "ooh ooh ooh ooh." Wordle became a daily pursuit for her, as did the New York Times crossword puzzles and engaging in friendly competition on Words with Friends. When the pandemic put a halt to her travels, Jamie and Michele lovingly created an apartment for her in their basement, ensuring she had a cozy and comfortable space. It was during this time that she welcomed a cherished feline companion into her life, Dolly, whom she adored and spoiled with affection.
Throughout her journeys, she forged enduring friendships that held a special place in her heart. The Starcraft camping club became a source of tremendous joy for her, as she embraced the camaraderie and warmth of the friendships she cultivated.
She had a long career as a nurse which she continued to use including in her final days as she coached the nurses and doctors caring for her.
Her grandchildren held a special place in her heart, bringing immeasurable joy to her life. She cherished every moment spent with them, eagerly taking them on memorable trips and wholeheartedly supporting their educational and sporting endeavors. Attending their school events and cheering them on during sports competitions filled her with immense pride and happiness.
Barbara was born in Portland, Maine and resided in Boynton Beach, Florida and Lilburn, Georgia. She leaves behind children, Bonnie (David/Jerry) Satcher of Liberty Twp, OH, Michael (Sheila Fries) Kruger of Oceanside, CA and Jamie (Michele) Kruger of Lilburn, GA; grandchildren, Matt (Graham), Chris (Katie), and Lauren Satcher; Megan and Spencer Fries; Ethan, Kevin and Monica Kruger; nieces Sherry (Dick) Waldron and Norma (Tom) Gordon, and Tony Moreno; and ex-husband, and father of her children, Beril Kruger. She was predeceased by granddaughter Marisa Kruger; parents, Carl and Ruth (Mowatt) Jordan; sister Dorothy (William) Burrows; niece Patricia Moreno; and cousin Claire Little.
Memories Timeline
---