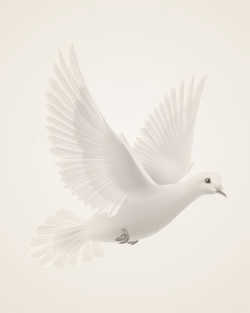 May 25, 1926 ~ November 26, 2019
Born in: Indianapolis, IN
Resided in: Lawrenceville, GA
Betty Jane Smith, 93 years young, passed away peacefully at home, as did her Mother and as she wished, accompanied by her children, grandchildren and extended family.
She is survived by children Nancy G. Smith of Lawrenceville, GA, Todd H. Smith of Roswell, GA and Glenn W. Smith of Lawrenceville, GA, Grandchildren Shannon, Steven, Spencer, Derek and Mason.
She was born May 25, 1926 in Indianapolis, Indiana to parents Mollie Emaline and Russell Monroe Swick. She moved to Georgia in 1954, having married R. Hayden Smith and settled in Sandy Springs.
Betty was a child of the depression, raised in strong and loving home. Times were very tough financially then for them, and it fundamentally shaped the wonderful person she became. Money was something to be carefully and thriftily spent, and this was her way throughout her life.
Betty was a great listener. She would sit in a room full of people having discussions, arguments etc. and follow along quietly. When she spoke though, you needed to listen carefully because she would pull out the fundamental truths of the conversation and succinctly give wise counsel to all.
Our Mother spoke often about the Guardian Angles surrounding her, guiding her through all the hard times and celebrating all the good and loving moments throughout her life. Her faith in her Lord and Savior Jesus Christ was rock solid and unwavering. God was her anchor and lifelong companion.
Betty could speak in tongues and interpret (1 Cor. 12:11 All these are the work of one and the same Spirit, and He distributes them to each one, just as He determines.)
Betty was such a creative artesian! Her small and wonderfully talented hands created so many beautiful paintings, watercolors, ceramics, weavings and drawings. Betty had a very keen eye and an inherent sense of art, design and color. If she found and brought something home, whether art work, clothing or whatever, you would recognize it was something special, just like her, and it was purchased at a great price… no one could find better bargains than her!
While in high school the US Navy asked students to submit drawings to be made into menu covers for Thanksgiving and Christmas dinners for all the brave enlisted members and families. Her drawing was selected from all the other submissions from all across our Country!
Betty loved to help others, and especially strangers. She became interested in and very accomplished in Astrology, and she would "look up your chart" for anyone interested. She gave information, guidance and love to so many through this talent of hers.
This world has lost a beautiful, gracious and loving soul, and in Heaven Betty's Family and Friends are waiting for her with anticipation and great big smiles!
Memories Timeline
Sign the Guestbook, Light a Candle