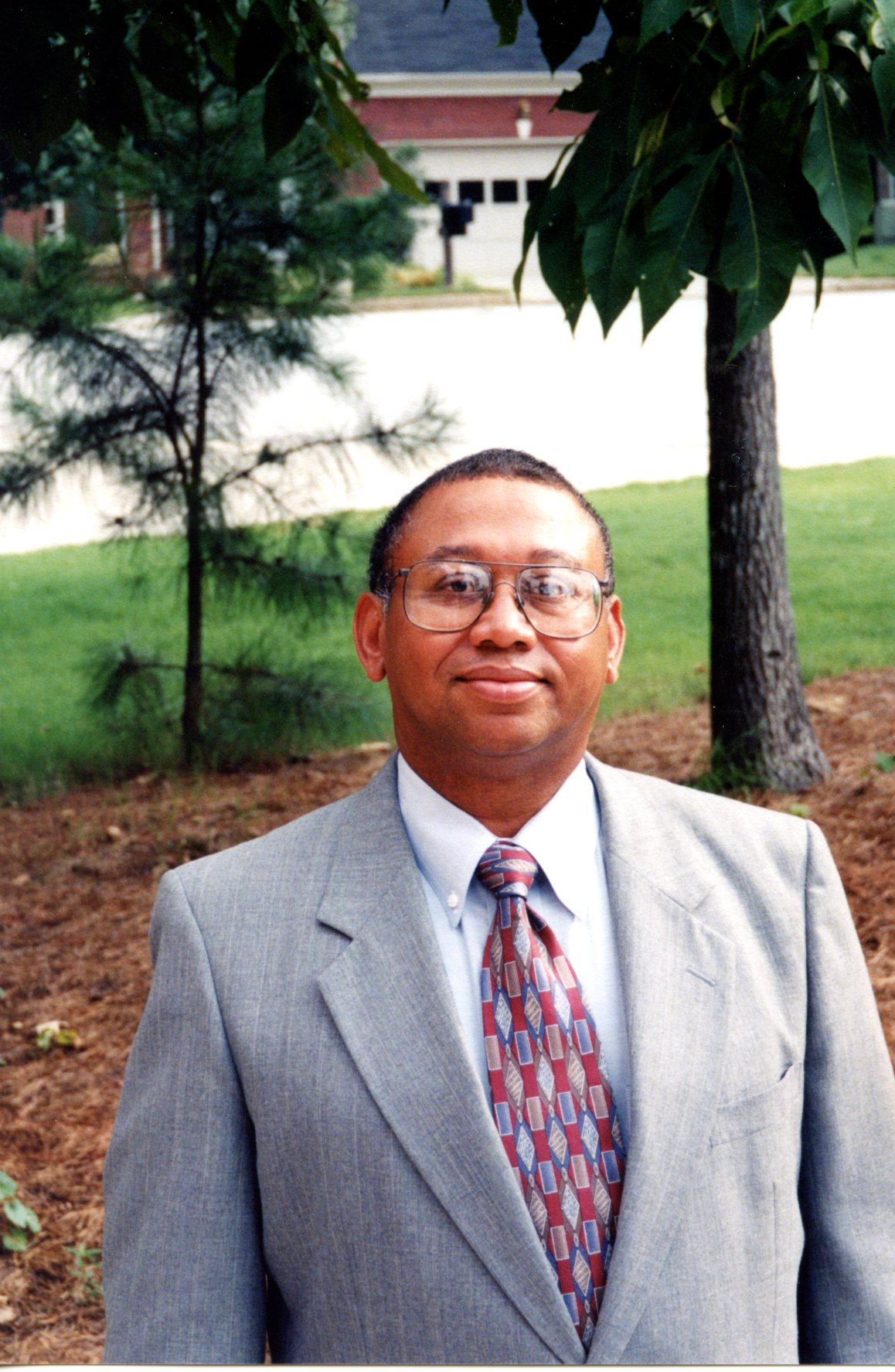 May 22, 1949 ~ December 17, 2019
Born in: Augusta, GA
Resided in: Stone Mountain, GA
Loving Husband and Father. Consummate Professional. Loyal Friend.
Bobby Leon Scott was born May 22, 1949 in Augusta, GA to the late William H. and Augusta Mae Scott. He was the fourth of ten children. As an infant, Bobby was baptized at the Immaculate Conception Church. Always active in his faith, Bobby later became a member of the Corpus Christi Catholic Church located in Stone Mountain, Georgia.
Academics and Vocation
Bobby established his academic foundation early in life graduating from the Immaculate Conception Academy in Augusta, Georgia. His strong work ethic was exemplified even at a very young age. As a child, he worked as newspaper carrier. He maintained his work as a newspaper carrier throughout his adolescence and afterword. A proud Augusta native, Bobby continued his educational pursuits locally at Augusta College, earning a Bachelor of Science degree in Accounting (BSACC).
Bobby's experience in the accounting sphere covers a span of over four decades, beginning in 1976, when he left his roots in Augusta, relocating his wife and children to Dothan, Alabama, accepting a job offer with Great Southern Paper Company located in nearby Cedar Springs, Georgia. While employed at the Cedar Springs facility, GSPC later merged with Georgia Pacific Corporation, when in 1992, Bobby was transferred to the Georgia Pacific corporate headquarters in Atlanta, Georgia, where he served as Comptroller.
In 1998, Bobby obtained his Certified Public Accountant (CPA) license and established Bobby L. Scott and Associates LLC, a tax accounting firm managing the fiscal matters of individual and corporate clients. The firm has operated successfully for over 20 years. He truly loved his job and was usually the first one to arrive in the business park and the last one to leave 7 days a week. He was more than a CPA to his clients. Most of them considered him family.
Personal Life
Bobby was married to the love of his life, Patricia Evans Scott, for 50 years. In the first 5 years of their marriage, 3 children were born. Ingrid (who he affectionately called Bump), Bobby II, and Aylwin (Ayl). Seventeen years later (oops!) their 4th child, Andre' was born. He adored being Papa to his 3 grandchildren, Evan, Kaylan and Torri.
Bobby was an avid fisherman. He taught several of his friends his rules to catching lots of fish. His 1st rule was to be at the lake early. Since Bobby was an early riser, this was a rather easy rule for him to follow. Not so much for his buddies. As a result, this usually led to him catching more fish than they did (open for debate).
Another one of his passions was tennis. For several years, Bobby played for the Atlanta Lawn Tennis Association (ALTA) and the United States Tennis Association. He also enjoyed golfing and had many trophies to show for it. On the weekends, Bobby loved to cook on the grill or fry fish for his family and friends.
Services
Life Celebration: December 23, 2019 11:00 am - December 23, 2019 12:00 pm
Corpus Christi Catholic Church
600 Mountain View Dr
Stone Mountain, GA 30083
770-469-0395

Add to My Calendar
America/New_York
2019-12-23 11:00:00
2019-12-23 12:00:00
BobbyLeonScottLife Celebration
Life Celebration
600 Mountain View Dr,Stone Mountain, GA 30083
Visitation: December 23, 2019 10:00 am - December 23, 2019 11:00 am
Corpus Christi Catholic Church
600 Mountain View Dr
Stone Mountain, GA 30083
770-469-0395

Add to My Calendar
America/New_York
2019-12-23 10:00:00
2019-12-23 11:00:00
BobbyLeonScottVisitation
Visitation
600 Mountain View Dr,Stone Mountain, GA 30083
Add to My Calendar
America/New_York
2019-12-23 12:00:00
2019-12-23 12:00:00
BobbyLeonScottInterment
Interment
6201 Hillandale Drive,Lithonia, GA 30058
Memories Timeline
Guestbook
Sign the Guestbook, Light a Candle