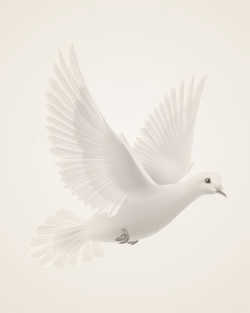 August 19, 1964 ~ December 30, 2019
Born in: New Orleans, LA
Resided in: Atlanta, GA
Calvin Mark Lassere, only living son of Maydell Price Lassere and Alvin Alphonse Lassere, Sr., was born on August 19, 1964.  He died on December 30, 2019, as a result of surgical and lung cancer complications.
Through his years, Calvin has been affectionately known by his middle name, Mark. He was born in New Orleans, LA and held residencies in several cities over the years: West Lafayette, IN; Chicago, IL; Seattle, WA; Washington DC/Virginia area before finally settling in as a long-term resident of Atlanta, GA; where he was a Parishioner of Holy Spirit Catholic Church.
He graduated from Warren Easton Charter High School in New Orleans, LA and received an academic scholarship to attend Purdue University; which he graduated with a degree in Chemistry.  His first job opportunity took him to Chicago, Il where he was employed by Nalco Chemical in chemical sales.  He quickly took to being in sales given his charismatic personality.  Working for Nalco fueled Mark's entrepreneurial passion in wanting to be his own boss.  He ended up nurturing this passion by working part-time in the Real Estate industry where he earned his broker's license.  He successfully purchased and flipped many homes in the Chicagoland area.  Once he moved to Seattle, he had an immediate curiosity for all facets of the real estate market; he realized his dream of being his own boss and quickly made a name for himself within the Real Estate industry as a Commercial appraiser and consultant. Throughout his career, Mark's consulting engagements included trophy office buildings, major development sites and assemblages; special use industrial properties; transferable air rights; and institutional investment properties throughout the United States. He valued commercial properties for major local, regional and national banks and consulted with federal and state government agencies for the acquisition and disposition of government owned buildings. Rather than limiting himself to one CRE discipline, Mark was a self-described hybrid; he had experience at some of the nation's largest brokerages, but had a deep knowledge of valuation, negotiation and development. The last position Mark held was at SunTrust Bank "Truist" as the REVAL Central Region Manager.
While on a business to trip to Seattle in 1989 Mark met Sandy Combe at the "famed" Celebrities nightclub in Seattle. They had a long-distance relationship, fell in love and later married in October 1992 at St. Louise Catholic Church in Bellevue, Washington. They lived in Seattle for 10 years and within that time welcomed their only child, Simone Chantell in December 1996. They moved to Washington DC in 2001, three weeks before 9/11/2001, and resided in the Northern Virginia suburbs of Haymarket.  Their last and final move brought them to Atlanta in 2007, which is where his mother, Maydell lived in Buckhead. He immersed himself into growing the various business entities and partnerships he had forged; enjoyed watching his daughter play high school and club soccer and supported her various endeavor's with joy; participated in 10 consecution Peachtree 4th of July 10k road races; ran two half marathons; and was the constant companion to his wife as they traveled, spent time with friends and family, and enjoyed living a blessed life. Mark was a passionate sports enthusiast and his favorite team was the New Orleans Saints.
Later in life Mark earned his MRED (Master of Real Estate Development) from Auburn University in the second graduating class of the MRED program.  This furthered his commitment within the real estate industry. The program rounded out his immersion into the various faucets of this fascinating industry, giving him hands-on experience with the real-world challenges of development, ownership, architecture and design. He served two consecutive terms as Alumni Council Chair and was instrumental in recruiting students, gaining Alumni participation, and creating general program enthusiasm.  Additionally, Mark was recently interview by BizNow Journal regarding Auburn's MRED program.
Mark loved the outdoors!  His affinity for the outdoors started when he was a young boy and he joined the Boy Scouts of America where he earned numerous badges.  This propelled him to join the Explorers once he aged-out from the Boy Scouts.  He spent his high school years' summers in New Mexico at Philmont Ranch.  During his off time, he would hike, kayak and camp out.  Mark, also, loved to ski and travel abroad.  He had a quick wit and very dry sense of humor which made listening to his storytelling very entertaining; which earned him many fast acquaintances.
In addition to his outdoor pursuits, Mark was also giving back to several communities of interest.  He volunteered as: Skilled Supervisor for Habitat for Humanity, Holy Spirit Catholic Church Homeless Men's Ministry, Hosea Helps-Community Outreach, Atlanta Community Food Bank, Appraisal Institute-Appraisal Journal Chair and Urban Land Institute-Advisory Service Panel; to name a few.
He is survived by his only daughter, Simone Chantell Lassere of Atlanta, GA, his wife, Sandra (Sandy) Combe Lassere of Atlanta, GA, his mother-in-law Maria Combe of Atlanta, GA, sister-in-laws, Christine Phulchere (Jerry) and Julianna Frederick (Sylvester) of St. Lucia, his only sister Adele M. Lassere Kelly (Alfred) of Atlanta, GA; his step-mother, Enola Burham Lassere, his step-brothers, Keland Anthony Lassere and Lance Michael Lassere of Vacherie, LA, his aunts: Mazel Price Lee (MacArthur) of Houston, TX, Rena M. Price Esq. of Irving, TX, M. Murline Veronica Price-Quinealty (Michael) of St. Martinville, LA,  Marthaline Price Savoy (Ronald) of Opelousas, LA, Hattie Price Robertson (Jackie) of Cade, LA, his uncles: Murphy Price Jr. of St. Martinville, LA, Emick J. Price of St. Martinville, LA, his best friend in life whom he called his brother, Terrence Dwayne Ransfer (Felecia) of Houston, TX; and many nieces, nephews and cousins.
He is preceded in death by his father Alvin Alphonse Lassere Sr., his mother Maydell Price Lassere, his grandfather Murphy Joseph Price, Sr., his grandmother Madeline Savoy Price, his step-brother Alvin Alphonse Lassere Jr., his father-in-law Sylvain Combe, his uncle Joseph Winded Andrus Price and his aunt Shirley Boutte Price.
Memories Timeline
Guestbook
Sign the Guestbook, Light a Candle