Daniel Scott Eagen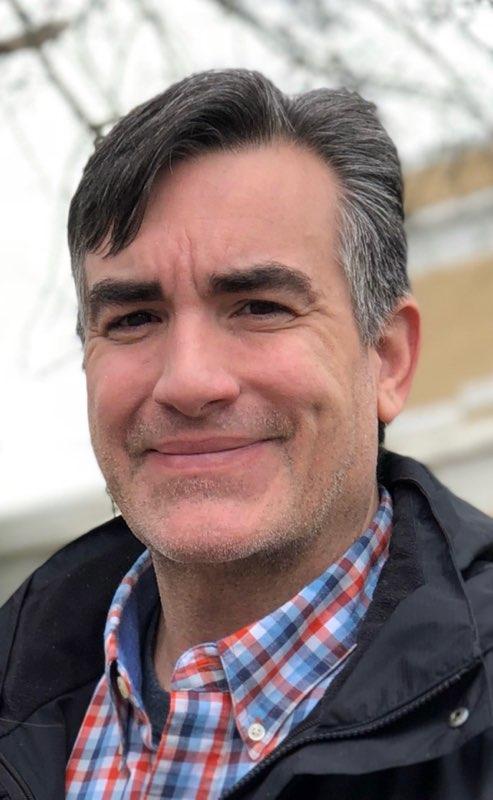 November 4, 1971 ~ January 19, 2022
Born in: Milford , Massachusetts
Resided in: Alpharetta, Georgia
Daniel "Danny" Scott Eagen passed away suddenly on January 19th, 2022. After many years of courageously fighting health issues, Danny lost his battle due to complications from his surgery of December 21st in Washington, DC.
Danny was born to Dennis and Virginia (Gini) Eagen on November 4th, 1971, in Milford, Massachusetts. He was the "baby" – the youngest of four children.
Danny graduated from Tucker High School and went on to attend Presbyterian College in Clinton, SC on a Football Scholarship. After an unforeseen injury, Danny left PC to pursue a career in Marketing/Sales. Most recently, Danny enjoyed much success as a Sales Executive with a Division of Xerox Corporation where he was recognized for multiple sales achievements and quickly became a valued team member. Some just tolerate their jobs, but Danny was passionate about his and enjoyed being at work. He would go out of his way for any client as if they were a friend and his co-workers became family to Danny.
Danny's sense of humor mirrored that of his mother Gini – dry, thoughtful, but oh so funny. He loved and appreciated all kinds of music and enjoyed listening to it loudly while driving around town or off-road in his bright "school bus" colored yellow Jeep or on a last-minute camping trip with friends or family. On occasion he would find himself on the doorstep of his big sister Lisa's to enjoy an unplanned getaway in the North Georgia Mountains. Their bond and friendship were a blessing to them both.  He would likewise find a reason to pop in on his older brother Jeff in his Stone Mountain home to make sure all was well and to share a pizza.
Danny had a unique love and curiosity for nature. He was an avid hunter, primarily deer…a love he inherited from his father, Dennis. He spent many weekends leading up to his surgery in the solace of the woods, high in the trees. He was happy there. Danny enjoyed cooking (especially during deer season when he could use his favorite cuts of venison), being a devoted father, husband, brother, uncle, co-worker, and friend.
But his biggest love of all was his family, and more specifically his seven children. He loved each of them uniquely and passionately. Mercedes and Samantha became part of Danny's life and he of theirs when he married their mother, Marcy, in October of 1998. He loved being part of their lives and watching them grow into beautiful young women. Danny passed on his love for hunting to Mercedes, as they shared a passion for the peace of the woods. There was no mistaking his first born, Emily, undeniably a daddy's girl from the start. The bond they shared was something special that is unique to a father and his daughter. And then came, Zachary. A spitting image of Danny, with brown, almost black eyes and hair that mirrored Danny's to a tee. He and Zach shared a passion for sales, and he couldn't have been prouder to see Zach follow in his footsteps. In 2011, Danny married Catherine Scott Nixon and in 2018, Danny adopted Catherine's three children, Davis, Connor and Abby without any reluctance. He loved them from the beginning and was actively involved in each of their lives attending swim meets, driving them to school and teaching them to draw their favorite things.  Danny's tender heart and understanding of Davis's special needs lead to this unique relationship and bond with Davis.
Danny's internal compass was always pointed to family and faith and his legacy will endure always.
Danny is survived by his children Emily, Zachary, Mercedes, Samantha, Connor, Abby and Davis; Wife, Catherine Eagen; Grandson, Carson Carruth; Sister; Lisa (Tim) Miller; Brother Jeffrey Eagen; Nieces Leah Crane and Sarah Michaels. Nephew Joshua Miller. Great Nieces Andie and Mia and Great Nephew Eagen.  He was preceded in death by his Father Dennis Eagen, his Mother Virginia Eagen, and brother David Eagen.
A Funeral Mass celebrating Danny's Life will begin at 11:00 am on Tuesday, February 15th at Corpus Christi Catholic Church 600 Mountain View Drive Stone Mountain GA 30083.
Family will receive guests preceding the funeral in visitation from 10:00 – 11:00 on February 15th at Corpus Christi Catholic Church. Reception to follow at Church Gym.
In lieu of flowers donations may be made to: FOCUS- https://focus-ga.org/
Whose mission is to embrace and equip families of children with disabilities to make everyday life better.
"Into the darkness you shine, out of the ashes we rise" – Chris Tomlin
Services
Visitation:
February 15, 2022 10:00 am - 11:00 am
Corpus Christi Catholic Church
600 Mountain View Dr
Stone Mountain, GA 30083
770-469-0395

Add to My Calendar
America/New_York
2022-02-15 10:00:00
2022-02-15 11:00:00
DanielScottEagenVisitation
Visitation
600 Mountain View Dr,Stone Mountain, GA 30083
Memorial Mass:
February 15, 2022 11:00 am - 12:00 pm
Corpus Christi Catholic Church
600 Mountain View Dr
Stone Mountain, GA 30083
770-469-0395

Add to My Calendar
America/New_York
2022-02-15 11:00:00
2022-02-15 12:00:00
DanielScottEagenMemorial Mass
Memorial Mass
600 Mountain View Dr,Stone Mountain, GA 30083
Memories Timeline
Guestbook
---