Dorothy Mae Jacquot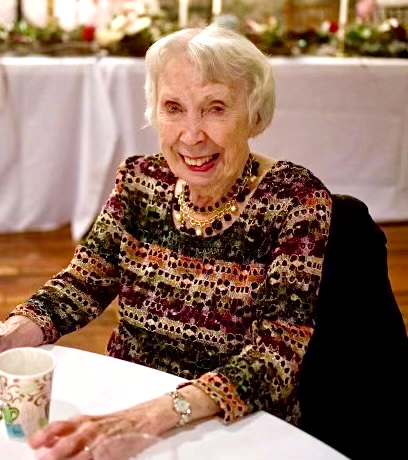 December 24, 1929 ~ February 1, 2022
Born in: Dekalb, IL
Resided in: Loganville, GA
Dorothy Mae Jacquot went to Heaven on Tuesday, February 1, 2022 at 7:30 p.m. She accepted Jesus Christ as her Savior when she was 15 years old. Dottie was a beloved wife and adoring mother, grandmother, sister-in-law, and aunt. She served the Lord as a pianist, organist, singer, choir director, teacher, and arranger for over 70 years and is now with Jesus. Her private family burial will be at Georgia National Cemetery in Canton, Georgia, and her memorial service is on Saturday, February 5 at 2:00 p.m. at Kingsway Baptist Church, 5030 Fewell Rd, Lake Wylie, South Carolina. Her memorial service will be live streamed on Facebook at Kingsway Baptist Church of Lake Wylie page.
Dottie Jacquot was born on December 24, 1929 in DeKalb, Illinois, to the late Alfred and Margaret Johnson and her late brother, Lloyd. She was married to her late husband, Ardell J. Jacquot, for 63 years. Her children are the late Cheralyne Jacquot, Dania Darnell (Kim) of Loganville, GA, Colette Jacquot of Arlington, TX, and Jerry Jacquot (Melody) of Lake Wylie, SC. She has eight grandchildren: Jonathan (Tylie), Jacob, and Joanna Darnell and Ben (Holly), Braden, Bryce, Brian, and London Jacquot. She is also survived by her sister-in-law, Yvonne Johnson, and her three nephews, Dave, Rick, and Russ Johnson.
In lieu of flowers, we request memorials made out to Kingsway Baptist Church Mission Fund, P.O. Box 5390, Lake Wylie, SC, 29710.
Memories Timeline
---