Edwin Luther Hunt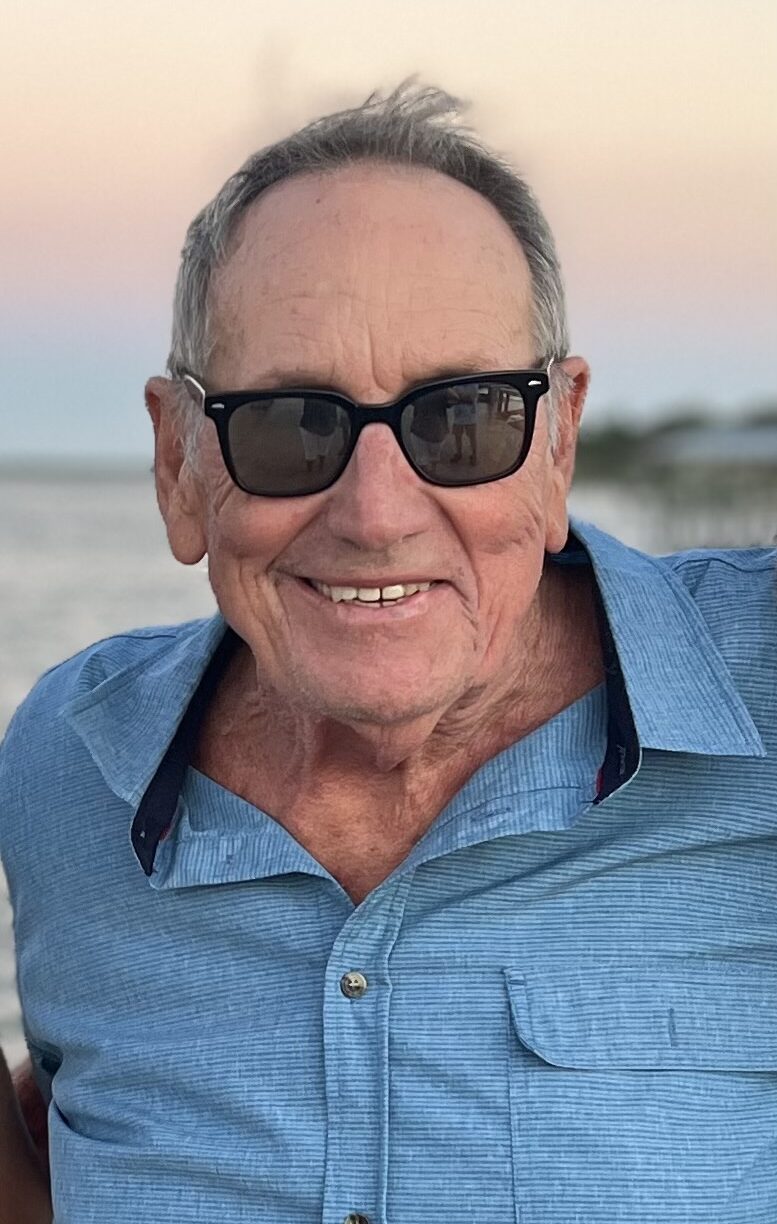 June 11, 1941 ~ October 17, 2023
Born in: West Virginia
Resided in: Georgia
It is with both extreme sadness and praise that the family of Edwin Luther Hunt announces his passing
on to his eternal home with Jesus on October 17, 2023. Ed was a resident of Georgia for more than 60
years and most recently lived in Braselton. Born on June 11, 1941 in Mingo County West Virginia to
Ruth Hunt, Ed grew up mostly in Haines City, Florida where graduated high school. After a football stint
at Coffeeville, KS Community College and Tennis (nicknamed the Tank) at South Georgia College where
he was student government president, his sights were set on the University of Georgia where he
graduated in 1965 with a degree in education and was a member of the Lambda Chi Alpha fraternity.
Ed was a doting husband to his wife, Martha Lynn. Over the past 5 plus years he became her primary
caregiver and did it with honor and grace. He was a loving father to his daughter, Laura. Always giving
of himself for that hug and great advice while always reminding her that she was his booga-looga. As a
Papa, Ed spent time with Drew at every age, teaching him so many life lessons and how to be a man and
be a selfless leader. One of Ed's proudest moments was when Drew was commissioned as an officer in
the US Navy in June of this year. He is stationed in Charleston, SC and has begun training in the NUPOC
program.
Ed's career saw him coaching, teaching and finally as an assistant principal at Parkview High School
where he retired in 2000. His love of education made him a friend to all. Ed had a gift for getting
students to see their success and was passionate about not only student's classroom efforts, but also
those in life. After more than 40 years in education, Ed's legacy lives on in the hearts and minds of so
many who have called him "Coach Babe", Mr. Ed, and many more. There were no strangers to Ed….only
people he hadn't become friends with yet. His gregarious nature and "sho-nuff" quips made him fun to
be around but also respected. To say Ed was a die-hard Bulldog is an understatement. He and his
friends of more than 50 years travelled all over the US to watch the DAWGS and rarely missed a home
game in the past 35 years. You could count on Ed organizing the tailgate and making sure everyone was
looked after. He was an artist at making the tailgate bloody-marys. Every Sunday during football
season, Ed switched gears and donned the Atlanta Falcons logo and rooted hard; even when it seemed
futile, Ed was loyal and a fan. That's the man he was to everyone. A founding member of the Rock
Creek Ecological Society, he was a procurement agent for the group and enjoyed good times with great
friends at the groups campsite even though fishing rarely occurred.
Left to cherish his memory are his wife of 55 years, Martha Lynn; his daughter, Laura Lawton and son in
law, Todd Lawton of Moore, SC; grandson Drew Lawton of Goose Creek, SC; brother in law, Draper
Watson of Perry, Ga; nephews Terry and Jennifer Watson of Birmingham, AL and Travis and Cameron
Watson of Marrietta, GA ; niece Christen and Don Schmidt of Marrietta, GA as well as many cousins,
great-nieces, nephews and lifelong friends. Ed is preceded in death by his mother, Ruth Hunt; his sister
Danny Bamforth of Haines City, FL; sister-in-law, Dawn Watson of Perry, GA and his aunt, Anne Sarvis of
Haines City, FL.
Arrangements are being provided by Wages & Sons Gwinnett Chapel. Services will be held on Saturday,
October 21, 2023 at 12pm at the Lawrenceville First United Methodist Church with a receiving for family
and friends at 11am in the sanctuary. The graveside service and interment will be at the Perry Memorial
Gardens in Perry, GA on Monday, October 23, 2023 at 1pm.
In honor of Ed's love for the DAWGS and Falcons, the family is requesting fans to dress in their favorite red and black gear for the service. Casual attire is acceptable!
In lieu of flowers, the family would be honored if you'd consider donating to the Alzheimers Association
of Georgia at 41 Perimeter Center East #550, Atlanta, GA 30346.
Services
Visitation:
October 21, 2023 11:00 am - 12:00 pm
Lawrenceville First United Methodist Church
395 W Crogan Street
Lawrenceville, GA 30046
770-963-0386
www.fumclv.org/‎
Add to My Calendar
America/New_York
2023-10-21 11:00:00
2023-10-21 12:00:00
EdwinLutherHuntVisitation
Visitation
395 W Crogan Street,Lawrenceville, GA 30046
Funeral Service:
October 21, 2023 12:00 pm - 1:00 pm
Lawrenceville First United Methodist Church
395 W Crogan Street
Lawrenceville, GA 30046
770-963-0386
www.fumclv.org/‎
Add to My Calendar
America/New_York
2023-10-21 12:00:00
2023-10-21 01:00:00
EdwinLutherHuntFuneral Service
Funeral Service
395 W Crogan Street,Lawrenceville, GA 30046
Add to My Calendar
America/New_York
2023-10-23 13:00:00
2023-10-23 01:30:00
EdwinLutherHuntInterment
Interment
2106 Macon Road,Perry, GA 31069
Memories Timeline
Guestbook
---