Jerone Daniel Thornton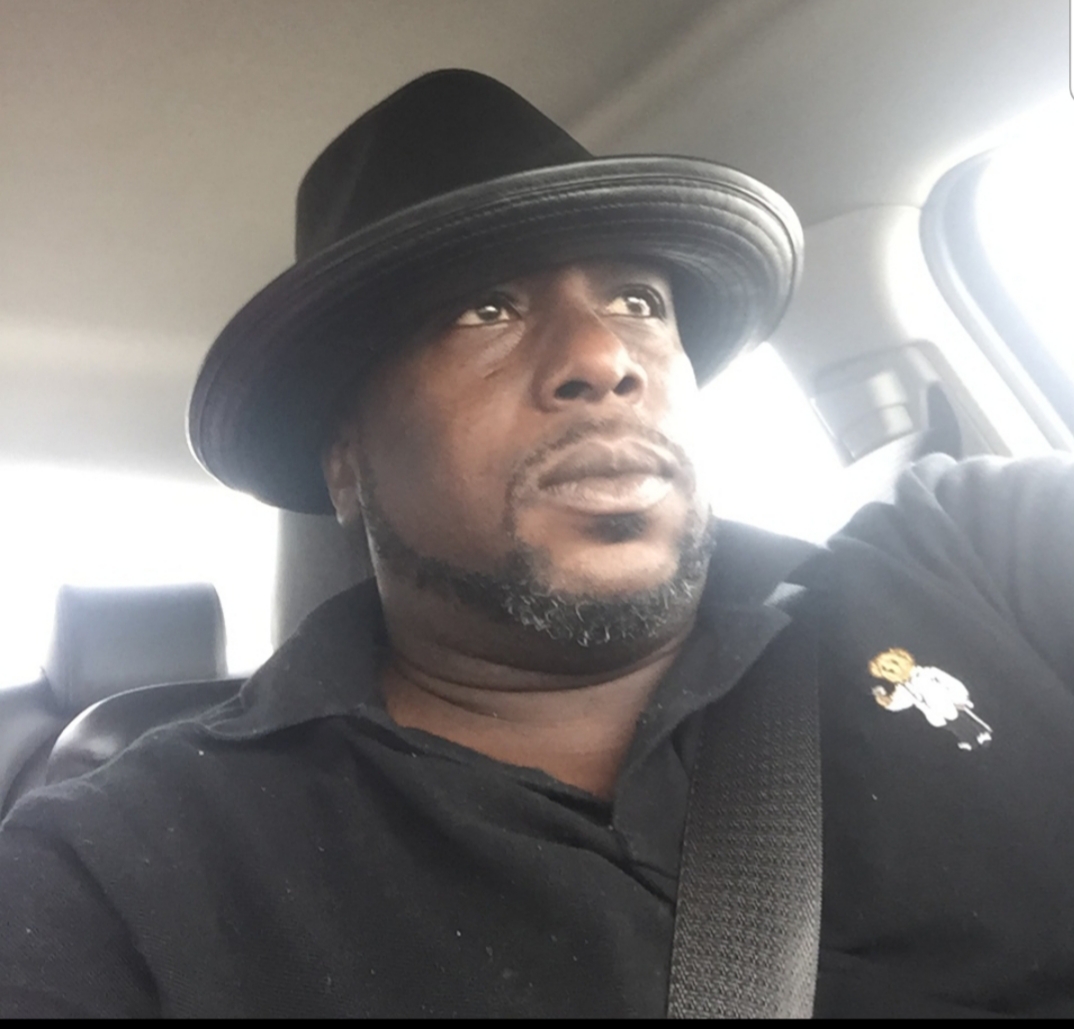 October 4, 1975 ~ February 11, 2022
Born in: New Orleans, Louisiana
Resided in: Lithonia, Georgia
The Chef Rilo Chronicles
The year was 1975. Sony introduced Betamax videotapes, and JVC introduced VHS (Google it). Saturday Night Live debuted on NBC, The Six Million Dollar Man was thrilling television audiences, and Jaws was chomping its way across movie screens. On October 4, 1975, Jerone Daniel Thornton, a big jolly baby, was the youngest of six children born to Daniel Thornton, Jr. and Annie Bell McCarty.
Growing Up
As the youngest of their siblings, Jerone and his older brother Josiah spent much time together. One of their favorite pastimes was pretending to be the A-Team with their friends. They played neighborhood freeze tag, hide and go seek (Jerone's favorite spot was on the roof of the house), sold pears from their mother's pear tree for $.25 out of the side door of their house (don't tell their mother) and picked dewberries for their mom's famous dumpling.
As a preteen, Jerone was both creative and adventurous. From going crabbing and fishing on Lake Pontchartrain and in the bayou with his mom and brothers to inventing MacGyver-like contraptions with Josiah. One year during the summer, his mother was complaining about an ant mound in the yard that was close to the front door. She tried ant killer; that didn't work. She tried bleach; that didn't work. She poured gasoline on it and set it on fire; that didn't work.
Finally, Jerone said he'd take care of it. He went inside and came back out with a mason jar that was smoking and bubbling like something taken from a mad scientist's lab. He was holding it in a rag because it was hot. So, he poured the contents of the jar on the ant mound, and the mound melted like water on sugar. It started to smoke, bubble and sizzle. Jerone and Josiah thought it was going to catch fire, but when the smoking, bubbling and sizzling stopped, all the ants were dead. The ants never came back and neither did the grass.
The YAYAs
YAYA (Young Aspirations Young Artists, Inc.) was founded in 1988 as a creative and entrepreneurial partnership between a New Orleans artist and art students from Rabouin High School. Jerone was one of the students selected for this after-school enrichment program that nurtured the talent of young artists.
"This will forever be our memory! Took dat Whopper right out of Lionel's hand! They told us if we win a speaking part we could get paid!! We were in there going at it!!"
Tarick "Tank" Miller
Burger King Ya-Ya Bacon Whopper Commercial (1991)
Geaux Gumbo
So, what had happened was…Jerone was talking about his cooking at work when one of the guys asked him to show him his skills. Jerone said it was kind of expensive, but he was willing to pay. His coworker and his whole family went CRAZY! Two weeks later, he made more gumbo for the same coworker who asked him why he was welding, since it was obvious he was meant to be a cook. When his roommate Gerard "Gee" heard what happened, he said, "Unk, you need to put this in a cup and sell it." The following weekend, Gee bought the cups and spoons, printed flyers and Geaux Gumbo was born.
Gerard "Gee" Williams
Family
Jerone, who was preceded in death by his brother Joseph Thornton and his father, Daniel Thornton, Jr., leaves to cherish his memory his wife, Shannon Thornton, his children, Jaiya, Kyren and Caleb, his mother, Annie "Laura" Thornton and stepmother, Stephanie Carruth Thornton, his siblings, David Thornton, Carolyn Coffey, Ted (Danita) Thornton and Josiah (Erica) Thornton, his grandchildren, Liyla, Aura and Onyx Thornton, his nieces and nephews, Trechelle (Kenneth) Clavo, Casheka, Curtis Jr. and Craig (Myaia) Coffey, Ted Jefferson, Joshua and Ashley Thornton and a host of aunts, uncles, cousins, great nieces and nephews and other relatives, coworkers and friends. Jerone also leaves to cherish his memory his beloved canine companion, Beau Beaux.
Services
Viewing: Saturday, March 12, 2022 11:00 a.m. – 3:00 p.m.
Masks Required; Private Repast
Services
Visitation:
March 12, 2022 11:00 am - 3:00 pm
Room: A&B
Wages & Sons Stone Mountain Chapel
1040 Main Street
Stone Mountain, GA 30083
770-469-9811

Add to My Calendar
America/New_York
2022-03-12 11:00:00
2022-03-12 03:00:00
JeroneDanielThorntonVisitation
Visitation
1040 Main Street,Stone Mountain, GA 30083
Memories Timeline
---