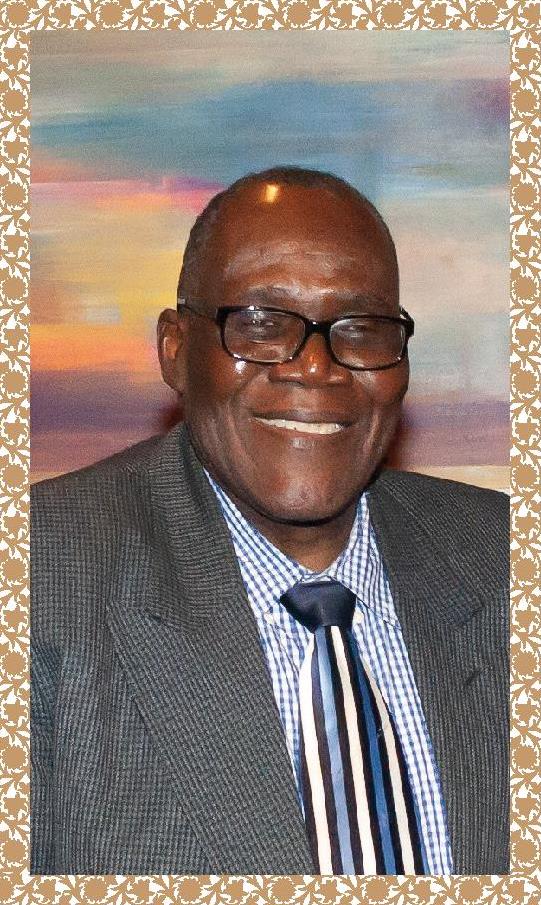 November 15, 1935 ~ January 13, 2021
Born in: L'Artibonite, Haiti
Resided in: Lawrenceville, Georgia
Beloved husband, father, grand-father, brother, uncle, cousin, friend, Joseph M Barthelus was born on November 15, 1935 in Dorbeille at L'Artibonite, Haiti. He was the fifth of 8 children to Cenou Barthelus and Elouina Louisnord.
Joseph grew up with his 11 siblings St Pierre, Vernick, Eliphise, Enou, Marc, Marinette and Chesnel as well as paternal siblings, Odiel, Herisse, St Jean, and Solange.
He was affectionately known to everyone by his middle name, "Monfils" which translates from French to literally mean "My Son", was also affectionately called by most "Boss Mon".
Joseph completed his schooling in L'Artibonite. After High School, he went to a trade school and became a professional tailor who specialized in men's suits. His passion for tailoring encouraged him at a young age to start a business and he opened up his own shop where he finely crafted and sold men's suits. He was a successful businessman who excelled in his craft and business and was well sought after.
Joseph would later emigrate to the US in 1970 and settled in Brooklyn, New York where he worked several jobs to ensure a good life for his family. His entrepreneurial spirit was still ever present when he decided that he would own his own medallion while being a New York City yellow cab driver in Manhattan. He was the true meaning of a hard worker, often leaving his home at 5am to return well after 10pm to ensure a steady income and a comfortable life for his wife and children.
Joseph was a kind man who commanded any room he walked into He was generous with his time and everything he had. Always opening doors and his home for anyone that needed help building their own upon coming to this country including extended family, friends, and church family. People would often count on him for a ride to and from the airport. He was a founding member at his church, Freres Unis, where he served as treasurer, deacon and at times usher. As the patriarch of the family, he continued to instill the importance of family values, wisdom and the importance of helping. You could always count on being greeted with a hearty hello from Joseph. He always exhibited a calm and cool demeanor. Joseph could always be counted on to stimulate your mind with the depth of his insight, lively conversations and you could count on every conversation as being a lesson. If you had the pleasure of conversing with him you looked forward to the dialogue because you knew it would be filled with a wealth of wisdom, insight and various tidbits of knowledge.
His tireless love and devotion to his family were evident even in his final moments where he could be seen taking extreme delight in his grandchildren when they tried to teach him some new things.
Joseph is survived by his wife of 61 years, Marie Eliana & their seven children, Ketty, Seymour, Astrel, Choubert, Huguette, Vertini and Sandy, and Erline, his daughter; his grandchildren Karltz, Hans, Fedjah, Shakir, Isiah, Daniel, Kristyan, Tary-Ann, Warren, Quincy, McKenzie, Gabryelle, Isabelle, Justine, Shariff, Alyah, Jordin, Briana, Mikaela, Guirlande, Venia, Wendy, 10 great grandchildren, and a plethora of family and friends that will miss him dearly.
Joseph Monfils Barthelus lived a long and prosperous life May his soul– Rest In Peace!
Services
Visitation: January 23, 2021 11:00 am - January 23, 2021 12:00 pm
Wages & Sons Gwinnett Chapel
1031 Lawrenceville Hwy.
Lawrenceville, GA 30046
770-277-4550

Add to My Calendar
America/New_York
2021-01-23 11:00:00
2021-01-23 12:00:00
JosephM.BarthelusVisitation
Visitation
1031 Lawrenceville Hwy.,Lawrenceville, GA 30046
Funeral Service: January 23, 2021 12:00 pm - January 23, 2021 1:00 pm
Wages & Sons Gwinnett Chapel
1031 Lawrenceville Hwy.
Lawrenceville, GA 30046
770-277-4550

Add to My Calendar
America/New_York
2021-01-23 12:00:00
2021-01-23 01:00:00
JosephM.BarthelusFuneral Service
Funeral Service
1031 Lawrenceville Hwy.,Lawrenceville, GA 30046
Add to My Calendar
America/New_York
1970-01-01 00:00:00
1970-01-01 00:00:00
JosephM.BarthelusInterment
Interment
925 US Highway 29 S,Lawrenceville, AG 30046
Memories Timeline
Guestbook
Sign the Guestbook, Light a Candle