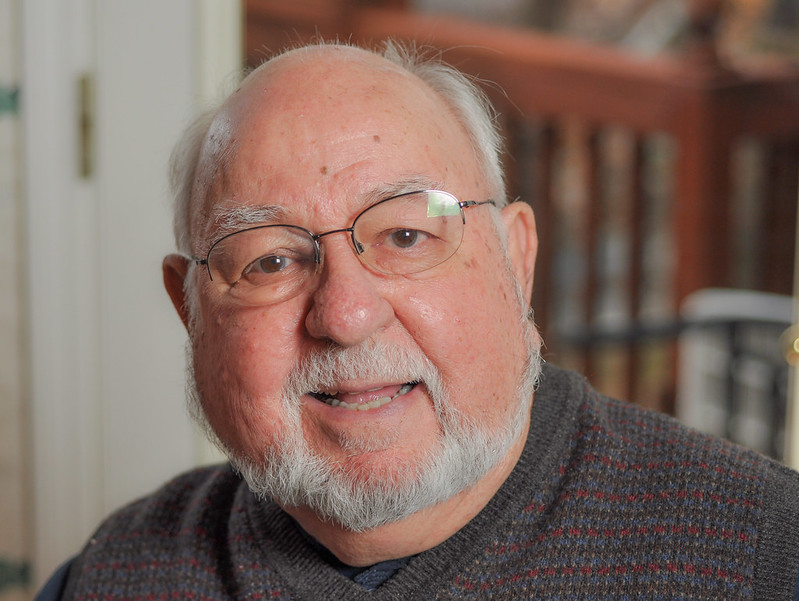 December 2, 1931 ~ December 17, 2020
Born in: Houston, Texas
Resided in: Duluth, Georgia
Kohen Ellis White, age 89, passed away on December 17, 2020, after a brief illness. He was born in Houston, Texas, the only child of Ruben and Alice White.
He grew up in Houston and graduated from Rice University, where he met his wife, Sharlie Jeanne Kirby. His career as an electrical engineer began with Schlumberger and ended in retirement from General Electric. During his early career he moved frequently and lived many places in Texas, Oklahoma, New Mexico and Louisiana. Sharlie and Kohen moved to Duluth, GA around 1980, where he remained until his death. He was active in Baptist and Methodist churches throughout his life, most recently with Norcross First United Methodist Church.
Kohen was a gregarious and fun-loving husband, father, grandfather, uncle and friend. His many hobbies included golf, singing, and volunteering at the Fox Theater and Fernbank Museum. His life brought laughter and joy to the many people privileged to know him. For almost 10 years, he especially enjoyed directing the "Gerry at Tricks" singing group that performed at nursing homes and care centers throughout the Atlanta area. Their uplifting songs and presentations provided inspiration and happiness to those audiences.
Kohen suffered tragedies in the sudden loss of his beloved children and wife far too soon. His daughter Karen passed at just 33 years old, leaving behind 2-year-old Cindy, 4-year-old Benjamin and husband Carl. His wife, Sharlie died at a young 70 years of age and then his son, Richard, left this world at age 49.
Kohen would tell you that his life was also touched by much joy and healing during these years of loss. He felt he gained another daughter when Carl married Brenda who became a devoted second mom to Ben and Cindy. Then they gifted him with a third grandchild, Mary. Another very bright time in his life came when his son Richard married Robyn, multiplying his joy with another daughter to love and increasing his grandchildren to four with the addition of Megan.
After spending 7 years widowed, Kohen was touched by love once again when he met Karin at the age of 79 and spent these last 10 years of his life enjoying things he thought were relegated to his past. Her lovely daughter Donna and husband David became like another daughter and son. Rounding out his circle of close and caring friends was Buck, his longtime friend and ultimately end-of-life caregiver, who, along with Donna and David, were the last to surround Kohen with love and prayers as he crossed over from this life to the next.
There are many other family and friends who were important in Kohen's life. He met Dudley and Karen while living in New Orleans, and they remained dear friends for the rest of his life. His friends Larry and Suzie were devoted to both Kohen and Sharlie for many years and supported him in the early days of his grief over losing his wife. Sharlie gave him brothers George (Pat), John (Johnnie), sister Denise and many nieces and nephews. Nephew and Rev. Michael Kirby will be instrumental in the virtual celebration of life at some time in January.
Kohen will be remembered and deeply missed by the many people he loved and touched in his life.
Memories Timeline
Guestbook
Sign the Guestbook, Light a Candle