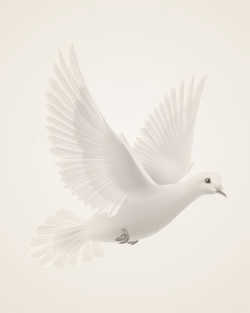 January 27, 1951 ~ April 6, 2020
Born in: St. Louis, Missouri
Resided in: Lawrenceville, Georgia
FLEISCHMAN, Louis Michael "Mike", III – passed away peacefully, accompanied by family in the comfort of his home in Lawrenceville, Georgia on April 6th, 2020. His passing comes after a hard-fought battle with cancer over the previous three years. He was born on January 27th, 1951 to Louis Michael Fleischman, Jr. and Rose Marie (Foley) Fleischman, in St. Louis, Missouri, where he was raised during his formative years. He was the eldest of seven siblings, Robert (Bob), John, James (Jim), Janine, Daniel (Dan), and Anne. After graduating from the University of Missouri, he began working at the CDC in Miami, Florida, which was the start of a successful career in the healthcare sector. While working at the CDC, he met his late wife, Krista (Nickerson) Fleischman. After working and living in Miami, he and Krista moved to Atlanta, Georgia in 1980, where they started a family and he became a loving, supportive, and generous father to three children. As a husband, he sacrificed his own well-being and supported his late wife through sickness and health to the best of his ability.
In all aspects of life, he was an eternal optimist. Even whilst enduring brutal ongoing regimes of cancer treatment, his positivity was the bedrock of his resilience. Throughout life, he enjoyed and had excellent taste in books, music, art and food—all of which he instilled an appreciation of in his children. He had a great sense of humor and loved the self-proclaimed show about nothing, Seinfeld. He had a strong work ethic, took immense pride, and found great enjoyment in his 40-year professional career as a healthcare consultant. He was well-respected as an excellent writer, speaker, and mentor to colleagues during his career, which kept him sharp through the final months of his life. As a father, he took great pleasure in watching his children grow and develop. Perhaps the most important characteristic he exemplified was that he was always there. He was there to support and travel with his children to dance, soccer, and swimming practices, meets, games and recitals. He was there to guide and offer reassuring words of advice through the milestones of his children's lives. He was there, sitting on the screen porch (his favorite place), to greet, chat, and laugh with his children and their friends, teaching them the value of good friends. He was there providing words of comfort to help his children navigate life's challenges. He was there to encourage his children to expand their horizons and achieve their best into their adult lives. Of course, he was not always perfect, but he was always there. He never missed an opportunity to give his family and friends unconditional love and support.
He is survived and will be profoundly missed by his three children, David (Kristie), Lisa (Tom), and Jennifer "Jenny"; his two grandsons, Jacob (Lisa and Tom) and Lincoln (David and Kristie), and he is predeceased by his late wife, Krista Fleischman. In the words of Josh Pyke, a musician he was fond of later in life, "Let there be sand in your pockets and nothing on your mind," as you rest peacefully and surround family and friends with your spirit. Cremation has taken place. Arrangements are entrusted to Wages and Sons, Lawrenceville, GA. A Celebration of Life will be held for family and friends later in the year in St. Louis, Missouri. In lieu of flowers, donations can be made to the Atlanta Cancer Care Foundation or St. Mary's High School in St. Louis.
Memories Timeline
Guestbook
Sign the Guestbook, Light a Candle