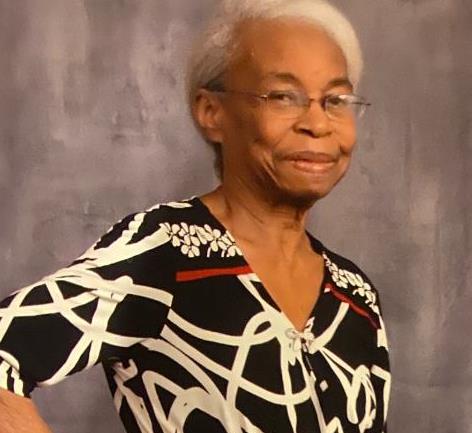 October 20, 1941 ~ June 5, 2020
Born in: Haiti
Resided in: Lawrenceville, Georgia
Marie Pierre
Marie Pierre was born on October 20th, 1941in a town called Hinche, on one of the most beautiful islands in the Caribbean Sea, Haiti. She was born to two loving parents- Vilbrun Pierre and Marie Rose Dessable. Her parents were devout Seventh Day Adventist Christians in their town. Her father was a hard-working farmer and her mother- a caring homemaker. Together they dedicated their lives to God and ensured that their children would know Him also. God blessed this union with 7 children.
The family often enjoyed attending church together. They participated in various activities such as: L'ecole sabbath, and chorale. For Marie, this is where the love of God grew exponentially.She hoped to one day emulate and have the sametype of love and family her parents shared.
After she completed her secondary education, she met and married Alain Etienne. The couple remained in Hinche, and soon after, the Lord blessedthemwithsix beautiful children: Jean-Michel, Marcelle, Herby, Junom (Deceased), Nadia, and Julie.
Raising and caring for a family of six was by far no easy task, but Marie did it effortlessly and with such grace. In addition to being a devoted wife and mother, she was also a clothing designer and seamstress. Marie had an eye for fabric and gift in alterations. Her skills enabled her to continuously support her family.
Among Marie's many passions, she also enjoyed and dedicated much of her time to serving vulnerable and underserved populations. Much of this work was done in conjunction with the church, and she attended various mission trips, preparing food and spreading the gospel.
As we gather here to remember Marie Pierre, one thing, that anyone who was privileged to know her can say, is that she was a very loving person. Marie was willing to help anyone in need and her doors were always open.She was a hard-working, selfless woman-constantly prioritizing the needs of others instead of her own. She made friends easily, wherever she trailed, as her energy and smile were contagious.
In February of 2020, Marie was diagnosed with Kidney Failure. She battled with it, up until her hospitalization while living in Georgia with her youngest daughter, Nadia. Despite her health conditions, Marie was dedicated to spending much of her time with her children, grandchildren, and great-grandchildren. They brought the greatest joy, and life to her. Marie peacefully passed on June 5th2020.
We take heart and comfort knowing, that this is not the end. Marie is resting now, awaiting the blessed hope. There will soon be a resurrection and we shall reunite with her again, and this time in the company of our Lord our Savior Jesus Christ.
Left to mourn her passing is her loving family.
• Starting with her children: Jean-Michel Etienne, Marcelle Augustin, Herby Etienne, Junom Etienne (Deceased), Nadia Augustin, Julie Moonga.
• Followed by her grandchildren: Martha Augustin, Stanley Augutsin, Adlere Etienne, Michelle Etienne, Samantha Renard, Austen Puebla-Rodriquez, Berthane Etienne, Alexandra Etienne, and many more.
• She will be missed by her great grand-children: Kenna Lynn Augustin and Armani Etienne and many more.
• Her 4 brothers: Marius Pierre, Marcel Pierre, Marcius Pierre, Martin Pierre
• Her 2 sisters: Marthe Pierre, Denise Cherilus also known as TOY
• Her son-in-laws: Roman Augustin (Deceased), Mario Puebla-Rodriquez, and many more.
• And her daughter-in-laws: Adele Etienne, and Natasha Etienne
A service for Marie will be live streamed here on Friday, June 12, 2020.
Memories Timeline
Guestbook
Sign the Guestbook, Light a Candle