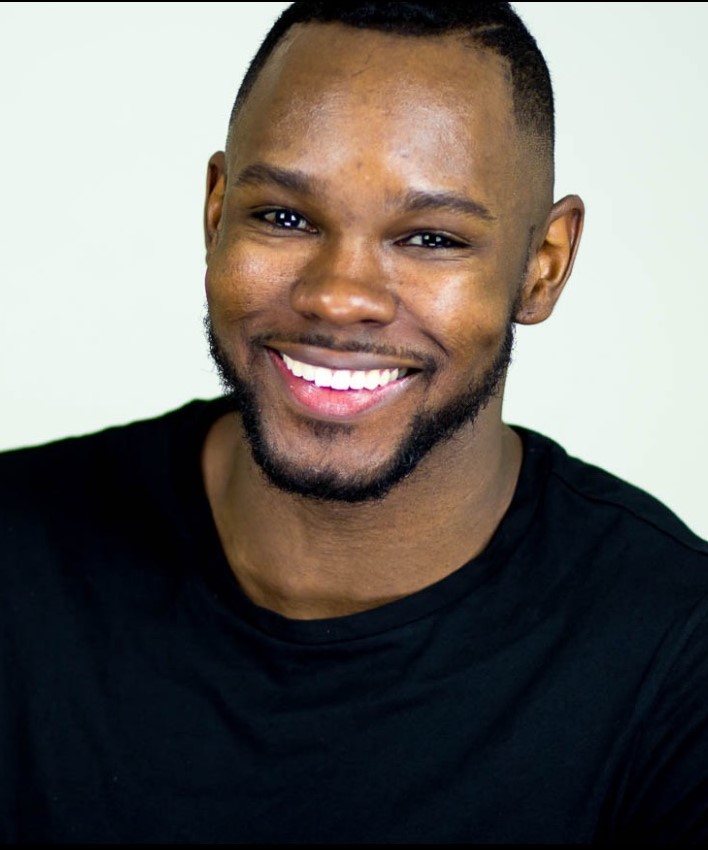 November 28, 1988 ~ February 10, 2021
Born in: Queens, NY
Resided in: Dacula, GA
ORDER OF CELEBRATION
Presiding….……………………………………………..Vonetta Steward
Prayer……………….……………………………………Vonetta Steward
Selection……………………I Will Trust In the Lord (congregation)
Scripture Reading
Old Testament…. ……………………………..Anthony Devon White
New Testament… ………………………………………..Marlene Linen
Solo…………………………………………..Evelyn Steward Vazquez
Obituary Reading
Words of Comfort/Benediction….… Deacon Roscoe Steward
Always full of life, laughter, and love, our beloved sweet prince, Maurice "Reese" Roscoe Wiggins, was called to a greater calling on February 10, 2021.
Known to his immediate family as "Reese", Maurice was born in LaGuardia Hospital in Queens, NY on November 28, 1988. Reese earned his nickname as Reese's Peanut Butter cups were the main thing his mother craved during her pregnancy. Adjusting to the new dynamic of a new child who bore the name of his father and giddy over how his family would differentiate between the two, Reese seemed the perfect nickname for Maurice. Maurice was an inquisitive and loving child. From an early age Maurice began to express his inquisitiveness through drawing. He would practice drawing his muse, Ariel from the Little Mermaid, over and over. He even decorated the dining room walls, unexpectedly one evening with as many mermaids his small arms could create. Even at a tender age Maurice sought to share everything he found joy in with those around him.
Maurice immediately became the little brother, nephew, or best friend to everyone he would meet. Everyone who ever met Maurice was struck with his effervescence and contagious laughter. His first "job" was at a video store near his grade school at St. Aquinas in Brooklyn, NY. They would let him sit in their store and "pay" him in video games and DVDs to watch and return. An avid movie fan and gamer, Maurice loved the experience.
Consistently practicing his craft, Maurice took his love of drawing and developed it into design. His aspirations drove him to FIT College where he graduated with a Bachelors in Women's Wear.
Growing up Maurice realized that he wanted to be fit and healthy. After a doctor told him that he needed to change his diet he went all in and never looked backed. From that grew his appreciation of fitness. Though he was passionate about design, Maurice's next calling led him to become a personal trainer. Maurice wanted to share his passion, and helped people achieve their goals when he worked at Blink Fitness and David Barton Gym. Soon he began to train and compete in fitness competitions to show off his gains.
Never to be pegged as having a singular mindset, Maurice also wondered about the world and travel. Though fitness competitions bought him into a new arena of sport and camaraderie, Maurice saw a bigger picture that would bring him to his ultimate drive to travel and explore the world. Seeking to see and experience as much as possible, Maurice became a flight attendant for Skywest Airlines and moved to Minneapolis, MN. Through his job he was able to visit far flung places in the United States and impress us with his travels to Ireland, England, Barcelona, and Amsterdam to name a few.
As the tide began to turn during the height of Covid and the BLM protest, Maurice took to the streets to protest against social injustice and lend his voice to the unrest in Minneapolis, where George Floyd was murdered. Even when Maurice didn't protest, he would hand out water and other provisions.
Maurice always sought to be a better version of himself. He always encouraged people to do the same and recognize the power of intent and hard work. He recently acquired the car and apartment of his dreams with his partner, Will, that he met through his endeavors flying for Delta Airlines. He cared deeply for his family and visited his grandparents a little over ten 10 days before he returned to Minneapolis for a respite.
Proceeded in death by his Aunt Vernette White.
Maurice is survived by his partner Will Russell Weeks, his sister Diamond Wiggins, parents Tanya and Maurice Wiggins, grandparents Roscoe and Veronica Steward, grandmother Janice Walker, aunt Vonetta Steward, uncle's Leslie Bradbury and Lenny Walker, cousins Devon Anthony White and Ebonii Grice, and a host of extended family, friends, and loved ones who are forever touched by his joy and wit.
Maurice Wiggins Celebration of Life Live Stream from Essence of Life Video on Vimeo.
Services
Visitation: February 19, 2021 12:00 pm - February 19, 2021 3:00 pm
Wages & Sons Gwinnett Chapel
1031 Lawrenceville Hwy.
Lawrenceville, GA 30046
770-277-4550

Add to My Calendar
America/New_York
2021-02-19 12:00:00
2021-02-19 03:00:00
MauriceRoscoeWigginsVisitation
Visitation
1031 Lawrenceville Hwy.,Lawrenceville, GA 30046
Add to My Calendar
America/New_York
2021-02-19 15:30:00
2021-02-19 04:00:00
MauriceRoscoeWigginsGraveside Service
Graveside Service
925 US Highway 29 S,Lawrenceville, AG 30046
Memories Timeline
Guestbook
Sign the Guestbook, Light a Candle