Maximina Peck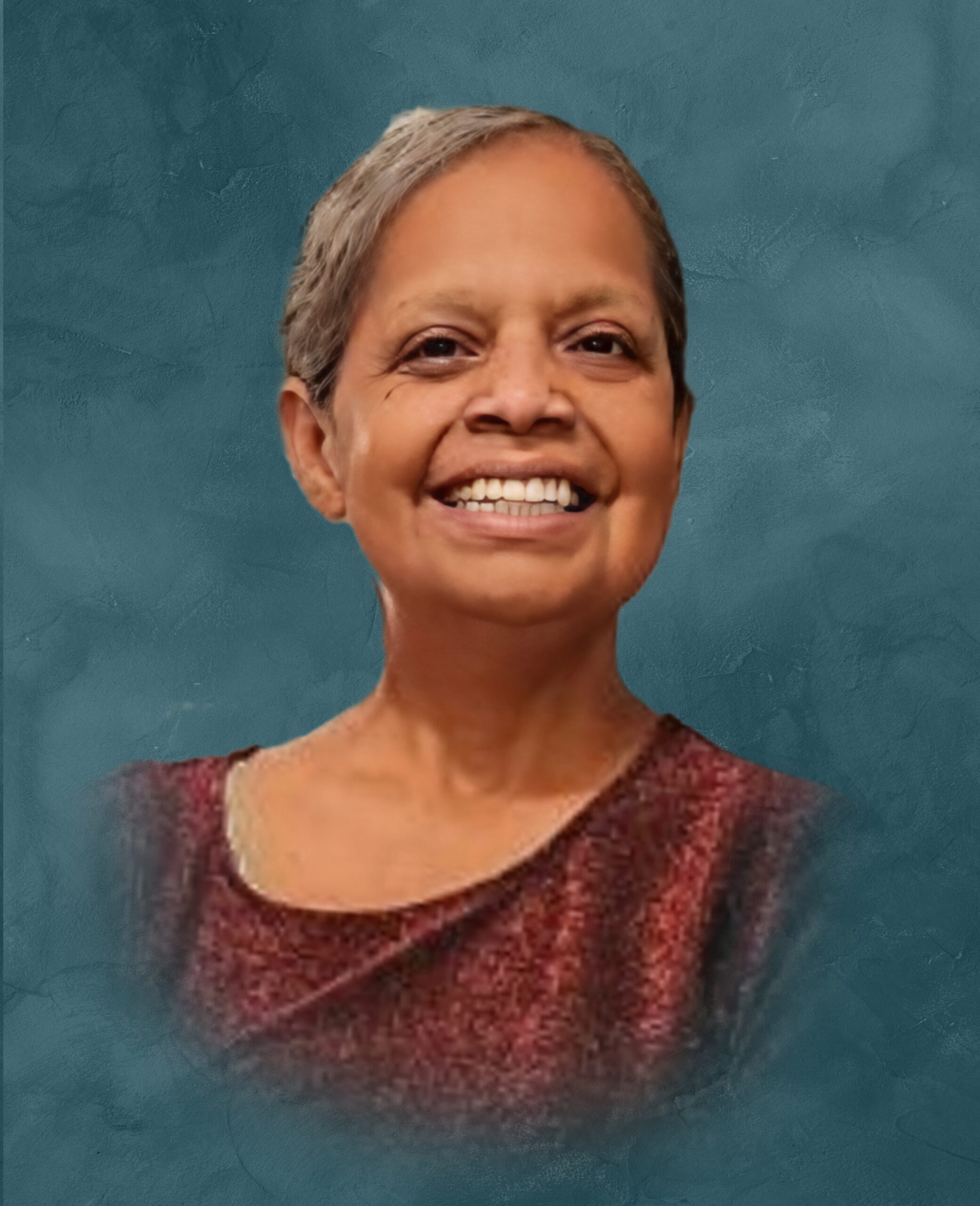 February 18, 1963 ~ October 20, 2023
Born in: Panama
Resided in: Georgia
It is with heavy hearts that we announce the passing of Maximina Peck, a beloved wife, mother, sister, and friend. Maximina, aged 60, fought a courageous battle with breast cancer, and on October 20, 2023, she peacefully joined the eternal embrace of the Lord. Born in Bocas del Toro, Panama, Maximina's life was marked by her unwavering faith, compassion, and love for her family and community.
Maximina was a dedicated and skilled embroiderer, having worked at Chef Duds in Suwanee, Georgia. Her talents and dedication to her craft made a lasting impact on those who were fortunate to wear or receive her handiwork. She held an Associates Degree, a testament to her commitment to personal growth and knowledge.
Her faith was central to her life, as she was a devout Baptist and a cherished member of Templo Hispano Bautista. Within her congregation, Maximina shared her love for music and children, generously offering her time and talents to the Children's Choir. Her spiritual guidance and words of wisdom were a source of inspiration and comfort to many.
Maximina had a deep passion for gardening, sewing, and traveling, which brought her immeasurable joy. Her ability to nurture life in her garden and create beautiful pieces of art through her sewing was a reflection of her nurturing and creative spirit. Her travels allowed her to explore the world and experience its beauty and diversity.
Maximina was a beacon of compassion, understanding, and fairness. She approached life with an open heart, providing guidance and support to all who crossed her path. Her love knew no bounds, and she made her family feel cherished, inspiring them to be their best selves and to do what was right. Her friends and family remember her with admiration, love, and happiness, for she left an indelible mark on their hearts.
Maximina is survived by her loving spouse, Johnny Peck, who stood by her side through thick and thin. Her legacy lives on through her daughters, Stephanie Peck and Maxinia Yañez, and her siblings Teodora Clarke, Maria Luisa Rodriguez, Lidia Rodriguez, Marciano Rodriguez, Manuel Rodriguez, Pablo Rodriguez, Nhell Rodriguez, and Marlo Rodriguez. Additionally, she leaves behind two cherished grandchildren.
A funeral service to celebrate Maximina's life will be held on Friday, October 27, 2023, at 7:00 PM at Wages and Sons Gwinnett Chapel, located at 1031 Lawrenceville Hwy., Lawrenceville, GA 30046. Prior to the service, the family will receive friends from 5:00 PM to 7:00 PM.
Services
Visitation:
October 27, 2023 5:00 pm - 7:00 pm
Wages & Sons Gwinnett Chapel
1031 Lawrenceville Hwy.
Lawrenceville, GA 30046
770-277-4550

Add to My Calendar
America/New_York
2023-10-27 17:00:00
2023-10-27 07:00:00
MaximinaPeckVisitation
Visitation
1031 Lawrenceville Hwy.,Lawrenceville, GA 30046
Funeral Service:
October 27, 2023 7:00 pm - 8:00 pm
Wages & Sons Gwinnett Chapel
1031 Lawrenceville Hwy.
Lawrenceville, GA 30046
770-277-4550

Add to My Calendar
America/New_York
2023-10-27 19:00:00
2023-10-27 08:00:00
MaximinaPeckFuneral Service
Funeral Service
1031 Lawrenceville Hwy.,Lawrenceville, GA 30046
Memories Timeline
Guestbook
---