Myron Edgar Bullock, Sr.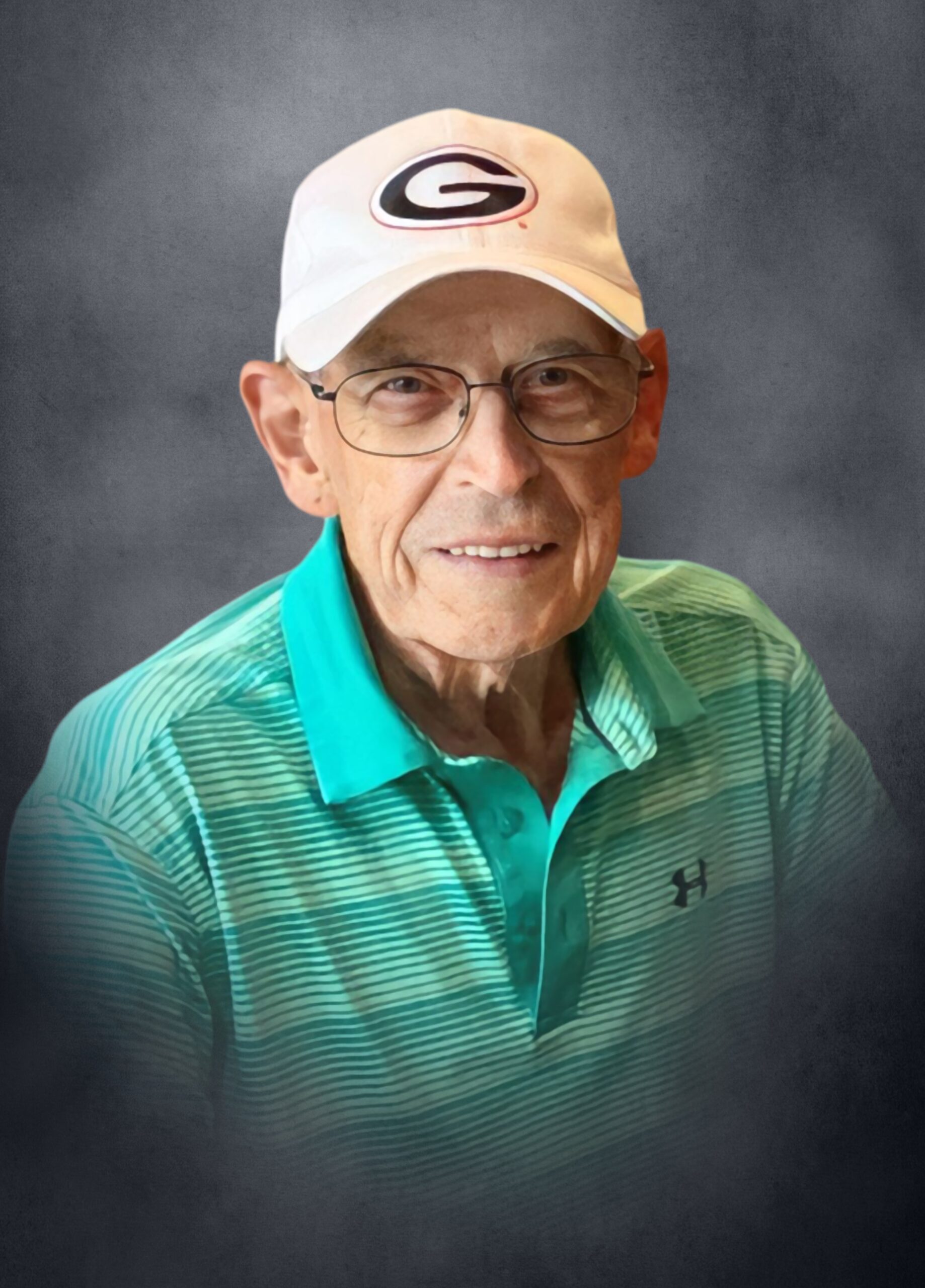 February 7, 1939 ~ January 31, 2023
Born in: Winder, Georgia
Resided in: Lawrenceville, Georgia
Myron E. Bullock, Sr. passed away at his home on January 31, 2023, at the age of 83.  He was born February 7, 1939, in Winder, GA to Vernie Lee & Sara Knox Bullock.  His family had deep roots in Gwinnett County, so he grew up in Duluth, GA and attended Duluth High School where he played Basketball & Baseball.  He attended Piedmont College for his Bachelor Degree in Education and earned his Master & 6 Year Degree at The University of Georgia.
Myron was known to many as Coach Bullock since he was a high school teacher and coach for over 30 years.  He began his teaching career at Central Gwinnett High School in Lawrenceville, GA in 1962.  He met his wife of nearly 60 years, Janice Lord, of Lawrenceville and they married in March 1963.  His teaching and coaching career took him to Saint Joseph's Catholic School in Atlanta, GA in 1965 and then to Dacula High School in 1967.  Over the years, Coach Bullock taught various subjects and coached Basketball, Football, Baseball, Soccer, Track, Golf and was Athletic Director.  He touched the lives of generations of students in the classroom, on the field and in driver's education classes.  He retired from Gwinnett County Public Schools in 1995.
Myron loved coaching, but even more than that he loved his family.  He and his wife, Janice, shared a love that spanned nearly 60 years and had an unbreakable bond.  They welcomed a son, Myron, Jr, whom they called "Skooter" in 1964 and then a daughter, Terra, in 1973.  He instilled in his children a strong work ethic and a love of family.
He used his coaching expertise and coached both of his children and all of his grandchildren for many seasons.  In later years, he affectionately became known as "Coach B" to many of the young players on the teams.  Even when he was not coaching, he never missed any of his grandchildren's ball games or events.   He found his greatest joy watching his grandchildren and great-grandchildren compete and do what they love.  His granddaughters, Tiffany & Erica, called him Granddaddy, but his grandson, Luke, named him "Da" and that is also what his great-grandchildren called him.
Coach Bullock was also known for his "corny" jokes and bits of "useless information" that he used in the classroom to get students attention and to make his grandchildren laugh.  The smiles he created will live on as countless students and family members still share those funny stories.  He loved to talk to strangers and research his family's genealogy that goes back more than 9 generations in Gwinnett County.  He also loved traveling and his family has wonderful memories of trips to Hawaii, Europe, Alaska, Cruises, and many of the Major League Baseball Stadiums around the country.
After retiring from teaching, Myron became a Lifetime Master Gardener.  His yard was immaculate and filled with so many species of flowers, fruit trees and plants. He loved planting a garden each year and harvesting the fresh vegetables.  He found solace in dirt, rooting new plants and in nurturing his garden in the same way that he nurtured his family. Myron and Janice were longtime members of Lawrenceville First Baptist Church.  He was a man of quiet Christian faith, but there was never a doubt that he loved the Lord, so his family take comfort knowing that he is now walking in Heaven's gardens.
Myron was preceded in death by his Father and Mother, Vernie Lee & Sara Knox Bullock and his brother, Donald "Don" Bullock.  He is survived by his loving wife, Janice Lord Bullock, son, Myron E. Bullock, Jr. "Skooter" (Theresa), daughter, Terra Bullock Winter (Anthony), granddaughters Tiffany Bullock (Teresa), Erica Whiten (Cory), grandson, Luke Winter and great-grandchildren, Dylan Larsen, Emma Larsen, Chase Larsen, Gabby Larsen and Levi Larsen (all of Lawrenceville, GA), brother, Ken Bullock (Irene) of Athens, GA and sister, Sally Southerland (Mike) of Duluth, GA.
A Celebration of Life will be held at Wages & Son's Funeral home in Lawrenceville, GA on Sunday, February 5, 2023.  Visitation 1-3 pm.  Service at 3 pm.
In lieu of flowers, contributions may be made to the Myron E. Bullock, Sr. Family Fund at The Community Foundation of Northeast Georgia- www.cfneg.org.
Services
Visitation:
February 5, 2023 1:00 pm - 3:00 pm
Wages & Sons Gwinnett Chapel
1031 Lawrenceville Hwy.
Lawrenceville, GA 30046
770-277-4550

Add to My Calendar
America/New_York
2023-02-05 13:00:00
2023-02-05 03:00:00
MyronEdgarBullock, Sr.Visitation
Visitation
1031 Lawrenceville Hwy.,Lawrenceville, GA 30046
Celebration of Life:
February 5, 2023 3:00 pm - 4:00 pm
Wages & Sons Gwinnett Chapel
1031 Lawrenceville Hwy.
Lawrenceville, GA 30046
770-277-4550

Add to My Calendar
America/New_York
2023-02-05 15:00:00
2023-02-05 04:00:00
MyronEdgarBullock, Sr.Celebration of Life
Celebration of Life
1031 Lawrenceville Hwy.,Lawrenceville, GA 30046
Memories Timeline
Guestbook
---