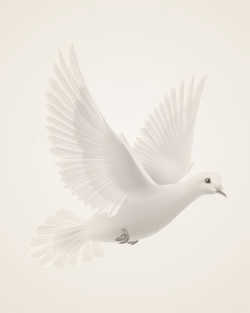 February 16, 1963 ~ July 10, 2018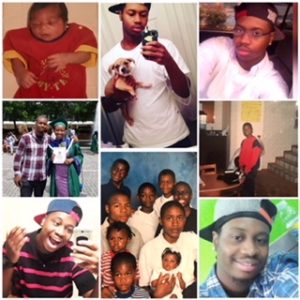 NATHAN LAWERNCE GLOVER FEBRUARY 16, 1993 - JULY 10, 2018 HOME SWEET HOME GONE HOME, NEVER FORGOTTEN, TRULY LOVED AND DEARLY MISSED UNTIL WE MEET AGAIN 9: BUT NEITHER EXILE NOR HOMECOMING IS THE MAIN THING. CHEERFULLY PLEASING GOD IS THE MAINTHING, AND THAT'S WHAT WE AIM TO DO REGARDLESS OF OUR CONDITIONS. 10: SOONER OR LATER WE'LL ALL HAVE TO FACE GOD, REGARDLESS OF OUR CONDITIONS. WE WILL APPEAR BEFORE CHRIST AND TAKE WHAT'S COMING TO US AS A RESULT OF OUR ACTIONS, EITHER GOOD OR BAD. 2 CORINTHIANS: 9-10 ANYTIME A FAMILY MEMBER GOES TO BE WITH OUR HEAVENLY FATHER WE CAN CALL IT SWEET! HOWEVER, THERE ARE TIMES SWEETNESS CAN BE BITTER, BUT IN THIS CASE BECAUSE OF THE LOVE NATHAN GAVE ALL WHO KNEW HIM AND THE FAITH WE HAVE BELIEVING IN OUR LORD JESUS CHRIST WE WILL SEE HIM AGAIN! WE ARE ABLE TO CALL HIS LIFE SWEET AS HE TAKES HIS JOURNEY TWENTY-FIVE YEARS YOUNG WHAT SWEET SORROW AS WE SAY GOODBYE! DEEPLY LOVED AND MISSED KNOWING HE WAS NOW CALLED TO A HIGHER CALLING! WHO WAS NATHAN GLOVER? NATHAN WAS THE KIND PERSON WHO LOVED NATURE AND ANIMALS. THERE WAS NOT A DOG HE DID NOT LOVE AND AT AGE NINE FROM HIS OWN EFFORTS NATHAN STARTED HIS FIRST BUSINESS AS A DOG WALKER. NATHAN LOVED POETRY AND POLITICS AND WAS ALWAYS SEEN WRITING, SINGING AND ENJOYING LIFE. NATHAN WAS THE TYPE OF PERSON WHO WAS ALWAYS THERE WHEN YOU NEEDED HIM AND NEVER HESITATED TO LEND A HELPING HAND. NATHAN WAS IN BAND AND HE LOVED TO READ, ENJOYED SPORTS (CHARGERS AND WARRIORS) BORN FROM HIS HOMETOWN SAN DIEGO, CA, AND A GOOD DETECTIVE STORY. HE WOULD ALWAYS BE OBSERVED RESPECTING HIS ELDERS AND THOSE IN NEED. NATHAN'S SMILE AND JOYFUL LAUGH WOULD MAKE ANYONE LOVE TO BE AROUND HIM. NATHAN'S SO FILLED WITH LIFE IS MOVING ON THOU HE HAS GRADUATED IN THE SCHOOL OF LIFE HE LEAVES BEHIND IS WAITING PATIENTLY TO SEE HIM AGAIN! HIS LOVING PARENTS ADEBOWALE AND LESLIE. NATHAN IS ONE OF NINE SIBLINGS WHO WILL MISS HIS BARRELL OF HUMOR AND HIS CONCERNING NATURE FOR THEM: JEFFREY, CHRISTOPHER, JERALD, JEROME, ONEIDA, DEBRANNA, OWEN AND MARVELLOUS. ALSO NINE NEICES AND NEPHEWS. HIS BEAUTIFUL GRANDPARENTS LAWRENCE AND DEBORAH. AMAZING GREAT-GRANDMOTHER ELENORA. THIRTEEN AUNTS UNCLES: CHARLENE, DEBORAH, LAWRENCE PHILLIP, LAWRENCE LEE, DEBBIE, SABRINA, LAWRENCE CHARLES, IRIS, LAWRENCE EDWARD, ELENORA, LAWRENCE ANTONIA AND ROBYN AND THIRTY-TWO COUSINS AND A COMPASSIONATE EXTENDED FAMILY!
DEEPLY LOVED AND NEVER FORGOTTEN! IN HONOR OF HIS MEMORY NATHAN'S UNCLE LAWRENCE LEE AND WIFE LYNNICOLE HAS NAMED THEIR NEWBORN SON NATHAN LEE WALKER BORN JULY 16, 2018.
TODAY IS FULL OF MEMORIES OF A BROTHER LOVED AND CARED FOR A BROTHER THAT MADE ALL OF US CRY WITH LAUGHTER EVEN WHEN OUR FAMILY WAS DOWN NATHAN KNEW HOW TO LIFT FROM THE HEART TODAY IS A DAY OF REMEMBERANCE, AND TRIBUTE NATHAN WE LOVE YOU! BORN INTO THE WORLD BY GRACE LAID TO REST BY GOD'S GRACE IN OUR HEARTS NATHAN YOU WILL ALWAYS HOLD A PLACE FOR YOU WAS THE LIGHT THAT MADE OUR DAY I KNOW WE WILL MEET AGAIN SOMEDAY I THANK GOD FOR MAKING YOU OUR BROTHER LOVE FOREVER YOUR SISTER ONEIDA
A SPECIAL THANK YOU'S! WE WANT TO THANK ALL OF THOSE WHO HELPED WITH NATHAN'S HOMECOMING! VICTORY WORLD CHURCH NORCOSS, GA, OUR BELOVED FAMILY AND FRIENDS AND WAGES FUNERAL HOME STONE MOUNTAIN! THANK YOU ALL SO MUCH! OUR PRAYERS ARE IN SUCH HIGH ESTEEM OF SO MANY GREAT GOD CENTERED, LOVELY PEOPLE!
Memories Timeline
Guestbook
Sign the Guestbook, Light a Candle