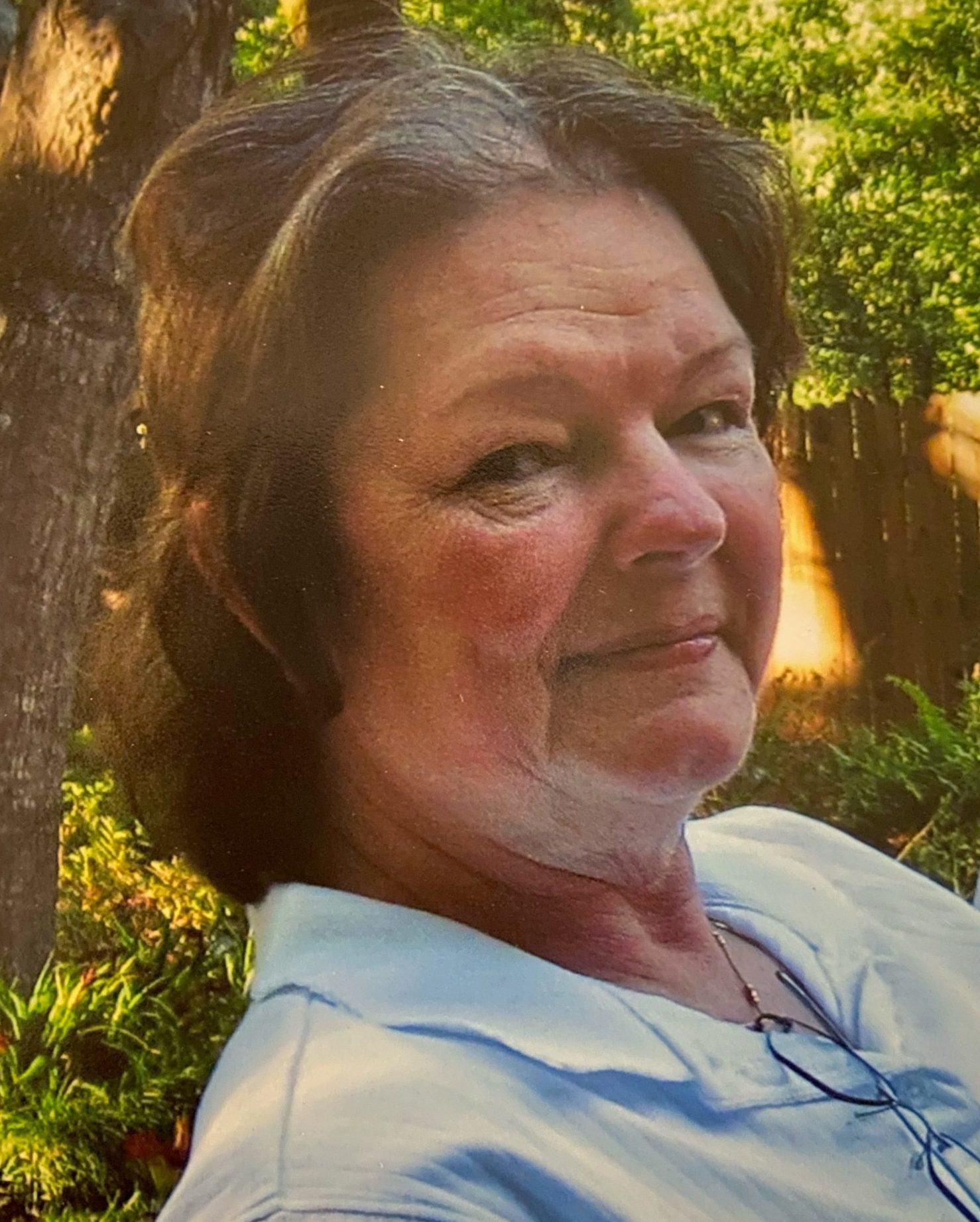 October 25, 1946 ~ April 11, 2021
Born in: Atlanta, Georgia
Resided in: Suwanee, Georgia
Regina Maria Fortenberry Cross
Born Oct. 25, 1946 she passed away in the early morning hours of April 11th, 2021 surrounded by family.
Regina was preceded in death by her husband of 54 years David Austin Cross. She was the daughter of the late Adrian Woodrow and Wanda (Werbicki) Fortenberry of Clarkston, Georgia.
Regina was a graduate of Clarkston High School (1964) and attended Shorter College where she met and married David Cross. Returning to college later in life she earned a bachelor's degree in Education from Georgia State University. After deciding that teaching was not her calling, she chose to return to a previous position at Emory Hospital. There she resumed her work in medical records, where she remained for 25 years. She took great joy and was proud to be working in the field of medicine. In addition to raising their family, she worked with David to complete houses by designing the interior of the homes he built.
One of Regina's many passions she shared with family was probing the family history, something she absolutely loved. She worked with her parents and sisters researching the family genealogy. Many years they spent hours researching at the archives, cemeteries, and meeting previously unknown kin as they continued to uncover so many family connections.
Regina and David enjoyed drives through the north Georgia mountains, walking among the waterfalls, hunting gems, finding forest mushrooms, and discovering native American artifacts as they spent time walking the shores of Lake Lanier. Because of their love of nature, their yard became a showplace filled with many native flowers, trees, and ferns. Regina's love of music started at an early age as she played many instruments, but her love was the piano and organ. Her love of music was shared with her children as it filled the home. She put her heart into holiday celebrations gathering her large family around her. To her, every holiday was a chance to pass down old family recipes and stories to her children, grandchildren, and great grandchildren. Regina's broad interest and talents were never-ending. Her grandchildren and great-grandchildren have memories that will live on forever.
Regina is survived by her 4 children, Cynthia Cross Schmidt (Peter), David Cross (Shawn), Eric Cross (Dana) and Deborah Cross Self (Steve Johnston). 12 grandchildren, Joshua Schmidt (Deanna), Ashley Schmidt Dewalt, Michael Schmidt, Michelle Schmidt, Chase Cross, Blake Cross, Brady Cross, Tatum Cross, Sara Ann Self, John Self, Matthew Self & Megan Self and 8 great-grandchildren, Mykella, Caleb, Quinn, Dallas, Jacob, Laylee, Adrian & Josalyn. 5 siblings: Raymond Fortenberry (Sheila), Andie Criminger (John), Teresa Fortenberry, Linda Wood (Chuck) and Barbara Christian (Ed) and numerous cousins.
The family would like to give a special "thank you " to Elena and her staff at Johns Creek Senior Living Care for their compassion, care and love shown to our Mother under their care. Their passion and outstanding level of care eased our worries and helped us enjoy our last year with Mom.
Please join us for a celebration of Regina's life on Saturday, April 17th, 2021 at Wages & Son's in Lawrenceville, Georgia. Family will receive friends at 10:00 am, with an 11:00 am service followed by interment at Melwood Cemetery in Stone Mountain. The family will then hold a reception at the 1818 Club from 12pm to 3 pm.
In lieu of flowers, please consider making a donation to Regina's granddaughter Tatum Cross. Tatum has autism and attends a special-needs class at Jones Middle School. Donations can be made payable to Jones Middle School and mailed to Eric Cross at 3093 Mill Grove Terrace, Dacula, GA 30019, as he will collect and remit to the school.
You can shed tears because she is gone,
Or you can smile because she lived and was loved.
You can close your eyes and wish that she not be gone,
Or you can open your eyes and see all that she left behind.
Your heart may be empty because you cannot see her,
Or you can be happy that she is in your heart and standing by your side.
You may cry and hurt and feel empty,
Or you can do what she wanted for you:
Smile, open your eyes, Love, and go on.
Services
Visitation: April 17, 2021 10:00 am - April 17, 2021 11:00 pm
Wages & Sons Gwinnett Chapel
1031 Lawrenceville Hwy.
Lawrenceville, GA 30046
770-277-4550

Add to My Calendar
America/New_York
2021-04-17 10:00:00
2021-04-17 11:00:00
ReginaMaria (Fortenberry)CrossVisitation
Visitation
1031 Lawrenceville Hwy.,Lawrenceville, GA 30046
Celebration of Life: April 17, 2021 11:00 am - April 17, 2021 11:30 am
Wages & Sons Gwinnett Chapel
1031 Lawrenceville Hwy.
Lawrenceville, GA 30046
770-277-4550

Add to My Calendar
America/New_York
2021-04-17 11:00:00
2021-04-17 11:30:00
ReginaMaria (Fortenberry)CrossCelebration of Life
Celebration of Life
1031 Lawrenceville Hwy.,Lawrenceville, GA 30046
Reception: April 17, 2021 12:00 pm - April 17, 2021 3:00 pm
Add to My Calendar
America/New_York
2021-04-17 12:00:00
2021-04-17 03:00:00
ReginaMaria (Fortenberry)CrossReception
Reception
6500 Sugarloaf Parkway,Duluth, GA
Memories Timeline
Guestbook
Sign the Guestbook, Light a Candle