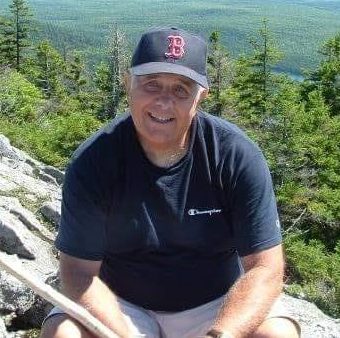 April 6, 1944 ~ January 5, 2020
Born in: Dover-Foxcroft, ME
Resided in: Duluth, GA
The rich life of Richard Earl "Dick" Albee traversed the world and featured plenty of hard work, good nature, warm smiles, and dry wit.
Remembered for his kindness, friendship, and sense of humor, honor, and purpose, Dick passed peacefully on January 5 at Mesun Hospice in Lawrenceville, GA after a 12-day hospital stay and years of commitment to family plus military and community service. He was a coach, mentor, and "Big Brother" to many.
"I feel blessed," Dick said three days before his death.
Dick is survived by a son, Dale of Sandy Springs, GA; a daughter, Jennifer of Denver, CO; two sisters Donna of Lisbon Falls, ME and Dianne of Dexter, ME; a brother, Dave, of Petaluma, CA, and numerous nieces, nephews, cousins, friends, and his Siamese cat Ling Ling. Dick was preceded in death by his parents, Betty and Earl, both of Dover-Foxcroft, Maine where Dick was born.
Also known by "Dickie," Dick was a versatile three-sport athlete at Foxcroft Academy where he had a high school career batting average of .414 in baseball. He graduated from Foxcroft in 1962 and majored in Health and Physical Education at Aroostook State Teachers College, now known as the University of Maine Presque Isle. He and his college sweetheart, Cynde Trout of Marshfield, Mass., were married in 1966 when he graduated and bought a classic black 1965 Ford Mustang. Dick soon after became the P.E. instructor and head varsity baseball and basketball coach at Shead Memorial High School in Eastport, ME.
Married for 30 years, Dick enlisted in the United States Air Force in 1968. He was stationed at Zapata Air Force Base in Texas, and later at Fritwell Oxfordshire in the United Kingdom and Zweibrücken AFB in Germany before serving as a staff sergeant and photo interpreter for F-4C/F-111B at Cannon Air Force Base in Clovis, NM. He also earned a master's degree in Guidance and Counseling from Ball State University.
In 1975, Dick joined the Department of Defense as a United States Army Civilian at Fort Carson in Colorado Springs, CO. He became Chief of Community Recreational Division and continued his Civil Service at Camp Zama in Kanagawa Prefecture Japan near Tokyo. He was instrumental in creating and overseeing impactful youth sports programs and activities on the U.S. Army post.
In 1990, Dick and his family returned to the United States where he became a Logistics Officer for the Department of Defense at Fort McPherson Army Base in Atlanta, GA. In 2002, Dick retired from the U.S military and moved back to his home state of Maine. He lived briefly in Old Orchard Beach before settling in Newcastle as a part-time school bus driver.
Dick moved back to Georgia in 2012 to be closer to his children and their mother. He lived in Duluth until his death, but often visited Maine.
A "celebration of life" memorial service is being planned in Dover-Foxcroft, Maine. In lieu of flowers, send donations to the Polycystic Kidney Disease Foundation: https://pkdcure.org/tribute-donation/
Charities
The family greatly appreciates donations made to these charities in Richard Earl Albee 's name.
Memories Timeline
Guestbook
Sign the Guestbook, Light a Candle