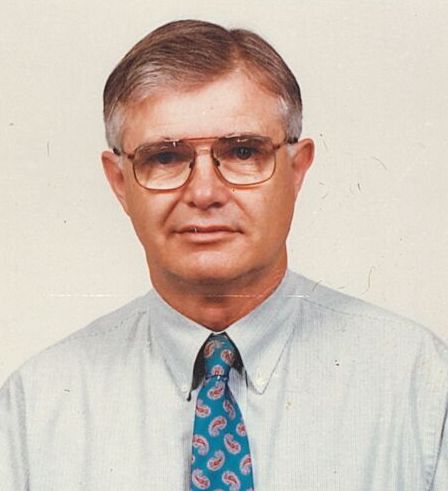 December 1, 1939 ~ March 5, 2021
Born in: Barrington, RI
Resided in: Atlanta, GA
Ron Montgomery who had a long career with the FAA passed on March 5, 2021. Ron served as the FAA Senior Representative for Sub-Sahara Africa and Civil Aviation Security Liaison Officer posted in Dakar, Senegal when he retired in 2000. He formerly served as Supervisor, Airworthiness Unit, FAA International Field Office in Frankfurt, Germany. His obituary reads:
On March 5 th 2021, Ronald (Ron) Lester Montgomery passed away peacefully in Fairfax, Virginia. He was supported by his loving wife of 52 + years, Christine Huong Montgomery and his sister-in-law, Martine Smith.
Ron was born on December 1, 1939 in Barrington, Rhode Island to Herbert Lester and Estelle Margaret Montgomery. He graduated from Barrington Rhode Island High School (BHS), class of 57 and pursued what would become his lifelong passion for aero mechanics by attending East Coast Aero Tech. His job with Pan American Airways (Pan Am) led him to Vietnam where he met his beautiful wife, Christine in November of 1967. They got married in Barrington, Rhode Island in August of 1968 and became loving parents to Kristophor Ronald Bui Montgomery in August of 1973.
Due to a long career with the Federal Aviation Administration, Ron and his family called several countries their home and developed numerous lifelong friendships in many continents. His later work as a Senior Consultant in Safety Inspection brought even more memorable travels and experiences for him and his wife.
Ron was always described as a thoughtful gentleman. He loved soccer and enjoyed coaching his son's teams. He was also an avid runner and a tennis fan, especially while supporting his favorite players, Christine and Kristophor. Despite traveled extensively for 60 years, Ron always remained a devoted supporter of the Boston Red Sox.
Ron is survived by his wife, Christine Huong Montgomery, his sister Carol A. DeSousa, and by his nephews and nieces: Caroline, Christopher, Thomas, Kaitlynn, Devin, Karen, Doreen, Bonnie, Brian and Bruce. He was preceded in death by his son, Kristophor and his sister Faye E. Pratt.
The visitation for close family and friends will be held on Saturday, March 13 from 11:00 am to 2:00 pm at Wages and Sons Funeral Home, 1031 Lawrenceville Hwy, Lawrenceville, GA 30046. The memorial service will take place on Sunday, March 14, from 9:30am to 10:30am at the same location.
To honor Ron's wishes, memorial contributions may be made to the Buddhist Temple where his urn will be kept, Chua Quang Minh (Buddhist Temple) 1168 Benteen Ave. SE, Atlanta, GA 30312, Phone (404) 624-1073.
Memories Timeline
Guestbook
Sign the Guestbook, Light a Candle