Shirley Ann Quillen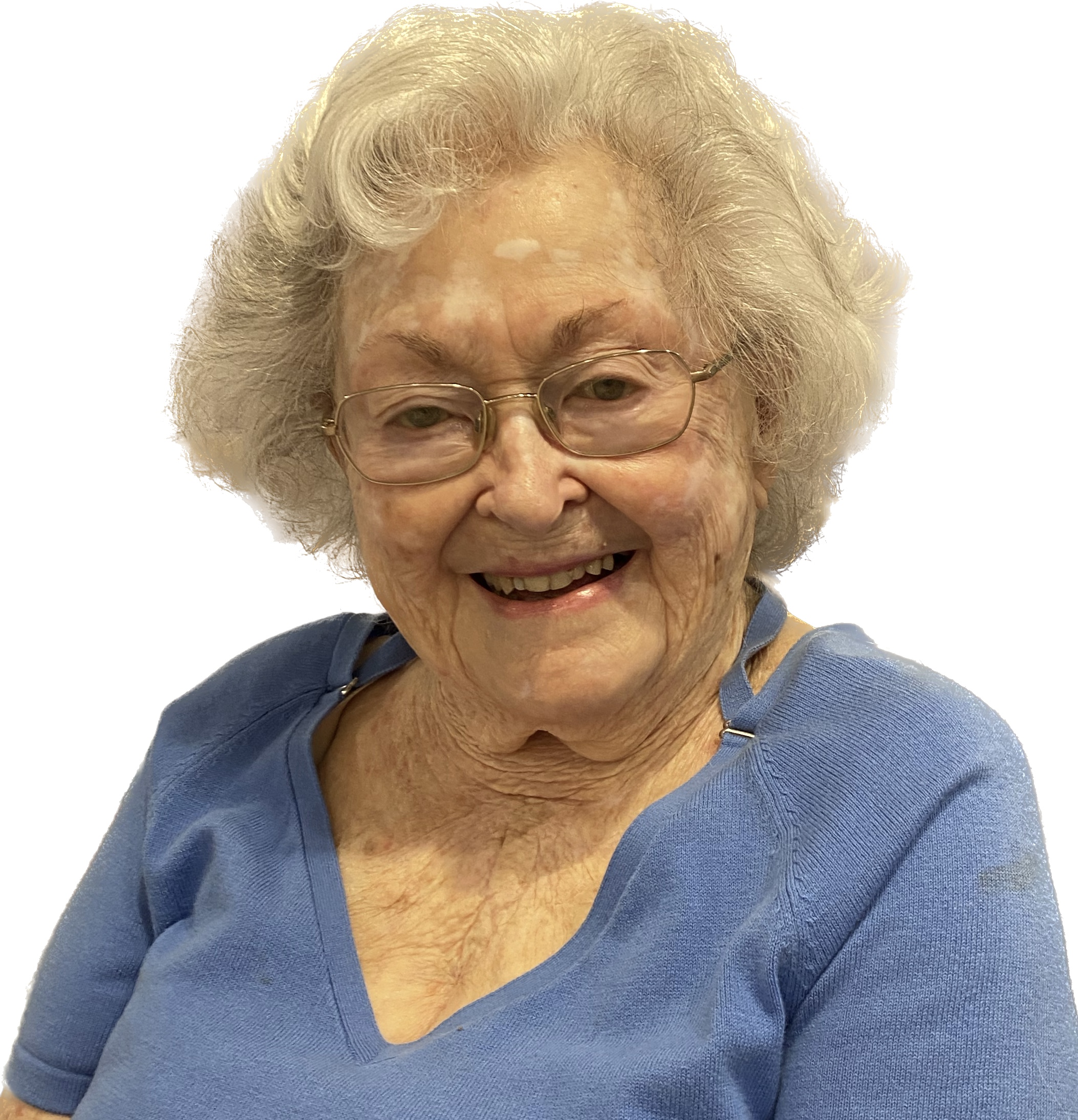 February 14, 1925 ~ January 9, 2023
Born in: Clifton Forge, Virginia
Resided in: Lawrenceville, Georgia
Shirley Ann Taylor Quillen, 97, passed away on Monday, January 9, 2023 in Lawrenceville, GA.
Shirley was born in Clifton Forge, VA as the oldest of 2 children and her father was a draftsman for the Norfolk and Western Railroad.
If you knew Shirley, you know how much she loved her family. And that all began when Doug and Shirley met in English class at Jefferson High School, in Roanoke, VA. Doug was 16 and Shirley was 14. One day, the teacher had an assignment to write a 'How To' paper. Shirley knew that Doug knew how to drive a car, in a time when most did not own cars, so she selected this topic and approached him to help her. He had a date that night but promptly cancelled it to help Shirley. So that was the beginning of 80 years together and they fondly recalled their courtship. When America entered World War II, Doug volunteered to serve, and even apart, they thought of and wrote to each other every day. Shirley reminisced how she would get home from school, check the letterbox and rush up to her bedroom. She had a little writing desk at the window where she would read his letters and write him back. And this continued for 3 years during World War II. Upon graduating from high school, Shirley was prestigiously offered a secretarial position by J. Edgar Hoover for the FBI, but she turned it down, hopeful that Doug would return from the war and they would get married. And that is exactly what happened. He returned in August, 1945 and she began making wedding plans. They took the first available date at the Methodist Church, which, with all the returning soldiers, was filling up fast. They were married October 20, 1945.
They had two sons, Paul and David, in Roanoke, VA. When the boys were little, Doug got stuck in the snow in front of their house, so they moved to Ft. Lauderdale, Florida for a short while and then moved to Miami for the majority of their lives. If ever there was a woman who exuded the term "helpmeet", it was Shirley. She was a fastidious woman with grace and beauty. Shirley would get up early and cook a full breakfast, pack everyone's lunches, drop off the boys at school, then drive to work. She was the Radiology Secretary for the V.A. Hospital, which was located in the beautiful former Biltmore Hotel in Coral Gables, Florida. In the evenings, she did side jobs of secretarial work for doctors, burning the midnight oil. Shirley was multi-talented and Doug credited Shirley for helping build the additions to their home in Miami. She served behind the scenes with the Cub Scouts, Boy Scouts and Sea Scout Ship #537 which their boys were involved in. She had a fondness for fashion and pointy toed shoes, in style in the 1950's. They also loved to socialize and looked like a movie star on Doug's arm at the Elks Club, where they were lifetime members. Many commented that she looked like the movie star, Olivia de Havilland. Always smiling and a genuinely welcoming spirit, she lit up when others entered the room happy to see them. Shirley loved music and dancing and would often be asked to dance by the gentlemen in the club. All who knew her loved her.
One of Shirley and Doug's passions was travelling and retelling their travel stories. They were fortunate with Doug's employment at Eastern Airlines to be able to go to 36 countries together; some they visited multiple times as well as travelled around the world. With how hard-working and financially wise they were, they retired in their 50's and continued their love of travel touring the United States in their motorhome. They had built friendships with several couples and they traveled in groups around the country. Their grandchildren have cherished memories of motorhome trips, flea markets, and seeing the countryside, instiling the love of travel in their hearts.
Shirley is preceded in death by her parents, Julian Cecil Taylor and Vivian Elizabeth DeVault Taylor; her sister, Patricia Taylor Jackson Rigler; her husband of 75 years, Doug Quillen; her son, David Quillen; and granddaughter, Jamie Ann Quillen. She is survived by her son, Paul Quillen of Cartersville, GA (dv. Judy Rohlik, m. Lydia Quillen). They have 5 surviving grandchildren: Amy Warriner (m. Ben Warriner), Miranda Hoskins (m. Eric Hoskins), Kathryn Richardson, Miles Quillen (m. Autumn DeMet) and Julie Quillen-Scott (m. Bill Scott). They have 9 great-grandchildren: William Warriner, Erick Figueras, Elise Figueras, Aiden Richardson, Carter Richardson, Zane Hoskins, Zoe Hoskins, Evie Hoskins, and Evan Hoskins. Through Paul's second marriage, they have also been blessed with granddaughters Dorrie Armstrong, Kathy Martin (m. Jack Martin); 7 great-grandchildren, Amber McClure, Derek Armstrong, Blake Armstrong (m. Virdi Armstrong), Heath Martin, Lauren Johnson (m. Jacob Johnson), Connor Armstrong (m. Casey Armstrong), Ashley Turner (m. Jon Turner) and 5 great-great-grandchildren: Madelyn McClure, Patrick McClure, Leona Armstrong, Elijah Johnson, and Leanne Turner.
Shirley's memorial service will be held at Delmar Gardens, 3100 Club Dr. Lawrenceville, GA 30046 on January 20, 2023 at 6:30 pm. Her formal service and interment where she will be placed to rest with Doug will be conducted at the Georgia National Cemetery, 1080 Scott Hudgens Dr, Canton, GA 30114, in the Spring, date and time TBD.
Memories Timeline
Guestbook
---