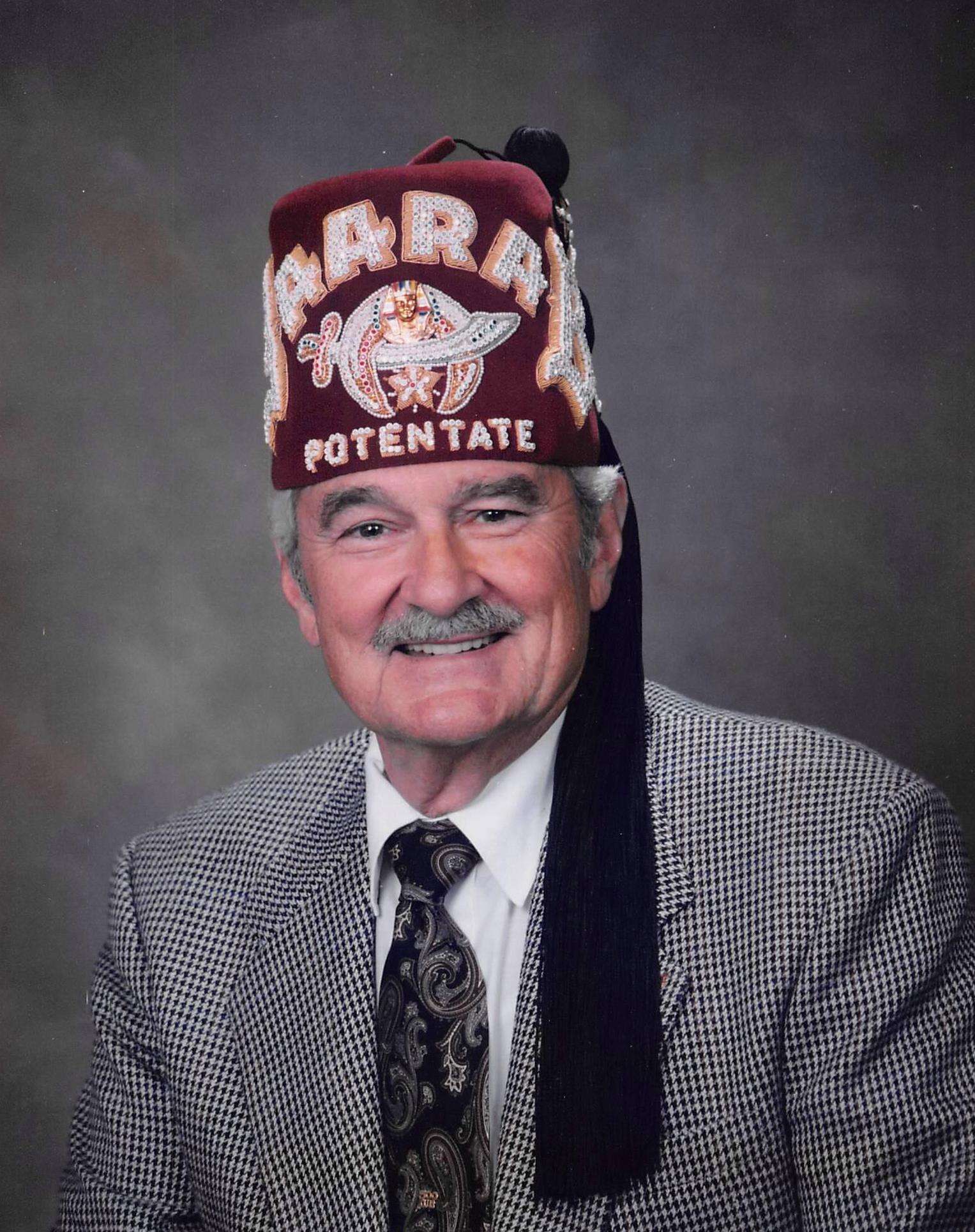 May 10, 1930 ~ June 9, 2020
Born in: Greentown, Ohio
Resided in: Lilburn, Georgia
Stratton "Z" Zelack, age 90, of Lilburn, beloved husband, father, grandfather and great grandfather passed away on Tuesday, June 9, 2020. "Z" as he was affectionately known to all, was born May 10, 1930 to Russian parents, Andrew and Sophia Zelack in Greentown, Ohio. He graduated from Palmyra High School in 1948 and enlisted shortly thereafter in the United States Air Force. Later he served in the Tech Training Command; specializing in the field of metallurgy of welding at Chanute A.F.B. in Rantoul, Illinois and Amarillo A.F.B. in Amarillo, Texas; he was honorably discharged in 1953.
"Z" attended Kent State University in Ohio and acquired a management position with Firestone Tire and Rubber Company in Alliance, Ohio; serving first as office-credit manager and later as store manager. After he relocated to Atlanta, "Z", joined Rich's Department Store as a sales manager for Rich's Tire Centers. He completed his management career with Sears and Roebuck Company as the Atlanta Group Stores Installation Supervisor for Sears Home Improvement Contractors.
When time permitted "Z" enjoyed playing golf, fishing, and boating with Twyla's brother Bob's 63' Yacht to the Florida Keys and the Bahamas. He served with brother-in-law, Fred Gaffioli as 2nd and 3rd mates.
"Z" was a member of Rock of Ages Lutheran Church in Stone Mountain, Georgia. He started his Masonic career in Newton Falls, Ohio Lodge #462; becoming a "Master Mason" in 1954. When he moved to Atlanta he became a dual member of Glenwood Hills Masonic Lodge #703 in Stone Mountain, Georgia and served as the "Worshipful Master" in 1986 and 2002 and also Walnut Grove Lodge #703 in 2012. "Z" was a member of the Scottish Rite Atlanta Consistory, where in 1995 he was coroneted a "33rd Degree Inspector General" Honorary Degree. "Z" was also a member of the York Rite Grand Commandry Knights Templar of Coeur de Lion #4; York Rite Chapter #R.A.M. Sweetwater No. 049 Gwinnett Council #44; Tall Cedars of Lebanon; El Hajji; Khorassan Grotto; Royal Order of Scotland; The Billiken Club; The American Legion Post #233 and the 40/8 Voiture #499 of Loganville, Georgia. He joined the Yaarab Shrine and the Oriental Band in 1973 and served as its president in 1979. "Z" served many potentates as aide and personal aide; he was also awarded the Gold Merit Award for Outstanding Service to the Yaarab Shrine and it's philanthropy for serving burned and crippled children. "Z" was elected by the Yaarab Shrine membership as the Temple Recorder in 1990. He became Potentate in 1996. During his tenure"Z" and the Yaarab Shrine members with their Ladies served on the Olympic Security Force. "Z" served as Director for the Royal Order of Jesters Atlanta Court #91 in 2002 and was elected treasurer in 2004 which completed his Masonic career. "Z" loved working in both the Masonic and Military organizations due to their philanthropy of caring for those in need, especially children and the elderly.
While serving the Masonic Lodge, "Z" traveled all over the state giving the Staircase Lecture to those requesting his services. In the 40/8, "Z" gave the humorous So-Long lecture to the new candidates during the invocation and with the Royal Order of Jesters; "Z" gave the Jesters Toast and the Fool's Prayer.
"Z" was preceded in death by Twyla his wife of 66 years; parents, Andrew and Sophia Zelack of Austintown, Ohio; sister, Lovera Ruggles of Berlin Center, Ohio.; and brother, Mitchell Zelack and wife, Grace of Warren, Ohio; and brother-in-law, Fred Gaggioli of Redwood City, California.
He is survived by his daughters, Debbie Welch and her husband Jerry of Lilburn, Georgia and Donna Zelack of Lawrenceville, Georgia; grandchildren, Jarrett Burns and his husband Robert of Peachtree City, Georgia, April Kauffman of Lilburn, Georgia; Sonya Jennings and her husband Steve of John's Creek, Georgia; great grandchildren Deanna, Ashton and McKayla of Lilburn, GA; Jack, Stratton and Pierce of Johns Creek, Georgia; brother-in-law, Myron Ruggles of Berlin Center, Ohio; sister, Tanya Harroff of N. Canton, Ohio and her children Scott and Mark Harroff and Diane Larsen; sister, Valerie Hunter and her husband Terry of Raleigh, North Carolina and their children Michele Dolan and Ryan Hunter; sister-in-law, Sue Gaggioli of Redwood City, California and brother-in-law and sister-in-law, Bob and Jane Divine of Venice, Florida.
Funeral service will be held 11:00AM on Monday, June 15, 2020 at Wages & Sons Gwinnett Chapel with Pastor Randy Palm officiating. Interment will be at Arlington Memorial Park in Sandy Springs. The family will receive friends from 2:00- 4:00PM on Sunday, June 14, 2020 at Wages & Sons Gwinnett Chapel (phone 770-277-4550).
In lieu of flowers, donations may be made in memory of "Z" to
Rock of Ages Lutheran Church
5135 Memorial Drive
Stone Mountain, GA 30083
or
Walnut Grove Masonic Lodge #703
1211 Industrial Parkway #703
Loganville, GA 30052
Services
Visitation: June 14, 2020 2:00 pm - June 14, 2020 4:00 pm
Wages & Sons Gwinnett Chapel
1031 Lawrenceville Hwy.
Lawrenceville, 30046
770-277-4550

Add to My Calendar
America/New_York
2020-06-14 14:00:00
2020-06-14 04:00:00
StrattonMauriceZelackVisitation
Visitation
1031 Lawrenceville Hwy.,Lawrenceville, 30046
Funeral Service: June 15, 2020 11:00 am - June 15, 2020 12:00 pm
Wages & Sons Gwinnett Chapel
1031 Lawrenceville Hwy.
Lawrenceville, 30046
770-277-4550

Add to My Calendar
America/New_York
2020-06-15 11:00:00
2020-06-15 12:00:00
StrattonMauriceZelackFuneral Service
Funeral Service
1031 Lawrenceville Hwy.,Lawrenceville, 30046
Add to My Calendar
America/New_York
2020-06-15 13:00:00
2020-06-15 01:30:00
StrattonMauriceZelackInterment
Interment
201 Mt. Vernon Hwy NW,Sandy Springs, GA 30328
Memories Timeline
Guestbook
Sign the Guestbook, Light a Candle