Susan Elizabeth Kinsella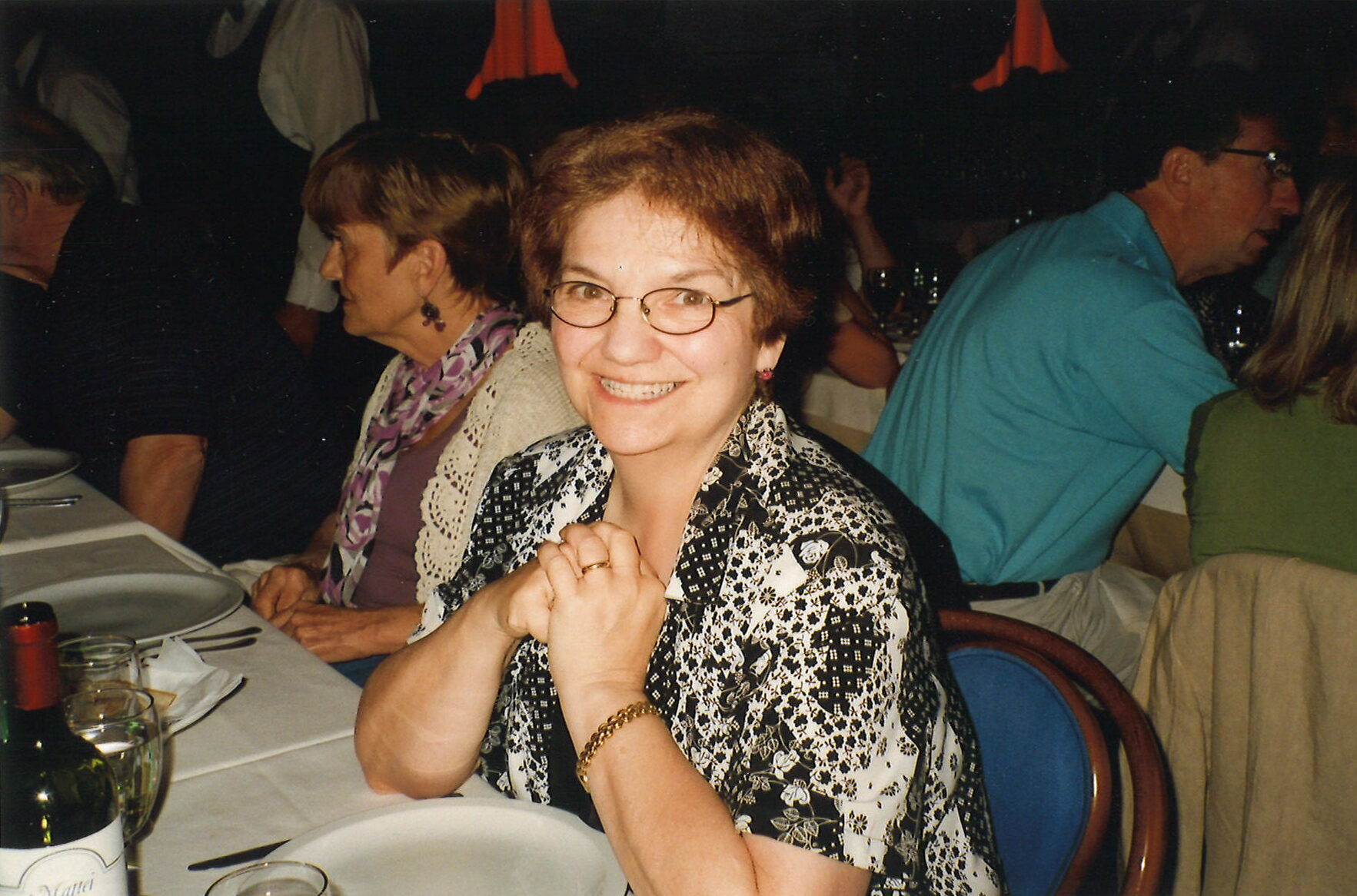 November 2, 1949 ~ July 26, 2023
Born in: Toledo, Ohio
Resided in: Lilburn, Georgia
Susan Elizabeth Kinsella, a devoted teacher and loving soul, left us on July 26, 2023, at the age of 73. She was born on November 2, 1949, in Toledo, Ohio, to her beloved parents Franklin and Elizabeth Gallagher. Susan's journey in life was filled with warmth, compassion, and a genuine passion for helping others, making her departure a profound loss for all who knew her.
Susan's dedication to education led her to a successful career as a teacher with the Gwinnett County School District. She cherished her role in shaping young minds and always strived to make learning a joyous experience for her students. Susan's profound impact on countless young adults will forever be remembered and cherished.
Education was a significant part of Susan's life, and she excelled in her own studies. She pursued her Master's degree at Kent State University and continued her academic journey at the University of Georgia, where she earned her Doctorate. Her love for learning was evident in both her personal and professional life.
Beyond her educational pursuits, Susan had diverse interests that brought joy to her life. She adored going to the movies, exploring new destinations through travel, and indulging in the magic of a good book. Her vibrant spirit and love for life were contagious, making every moment spent with her a true delight.
Susan was not only an exceptional teacher but a devoted wife, mother, and grandmother. She shared a deep and loving bond with her late spouse, Patrick Kinsella, who passed away on March 8, 2016. Together, they created a beautiful family that brought immeasurable happiness to Susan's life.
Her children, Christine Greenfield (Ryan), Matthew Kinsella (Erin), and Thomas Kinsella (Lucy), were the light of her life. Susan's heart swelled with pride and love as she watched them grow, supporting them every step of the way. She was a pillar of strength, wisdom, and affection in their lives, leaving behind memories that will forever be cherished.
Susan's joy multiplied with the arrival of her grandchildren, Katelynn, Alivia, Cameron, Phoebe, and Ethan. She relished every moment spent with them, showering them with affection and love. Her grandchildren were truly the apples of her eye, and her legacy of love will undoubtedly continue through them.
In addition to her immediate family, Susan was a caring sister to David Gallagher, Steve Gallagher, and Mike Gallagher. Their sibling bond was one of camaraderie, support, and shared memories that spanned decades.
Susan Elizabeth Kinsella touched the lives of so many with her kindness, empathy, and love. She made everyone around her feel happy, comfortable, wanted, loved, and cared for. Her memory will live on in the hearts of all those who had the privilege of knowing her.
A memorial service to celebrate Susan's remarkable life will be held at 11:00AM on Sunday, August 13th, 2023, at Wages and Sons Gwinnett Chapel, 1031 Lawrenceville Hwy., Lawrenceville, GA, 30046. The family will receive friends one hour prior.
Rest in peace, dear Susan, knowing that your impact on this world will be felt for generations to come. You will be deeply missed and forever remembered with love and admiration. May your soul find eternal comfort, and may your memory be a blessing to us all.
Services
Visitation:
August 13, 2023 10:00 am - 11:00 am
Wages & Sons Gwinnett Chapel
1031 Lawrenceville Hwy.
Lawrenceville, GA 30046
770-277-4550

Add to My Calendar
America/New_York
2023-08-13 10:00:00
2023-08-13 11:00:00
SusanElizabethKinsellaVisitation
Visitation
1031 Lawrenceville Hwy.,Lawrenceville, GA 30046
Memorial Service:
August 13, 2023 11:00 am - 12:00 pm
Wages & Sons Gwinnett Chapel
1031 Lawrenceville Hwy.
Lawrenceville, GA 30046
770-277-4550

Add to My Calendar
America/New_York
2023-08-13 11:00:00
2023-08-13 12:00:00
SusanElizabethKinsellaMemorial Service
Memorial Service
1031 Lawrenceville Hwy.,Lawrenceville, GA 30046
Memories Timeline
Guestbook
---