Upendra Bhatt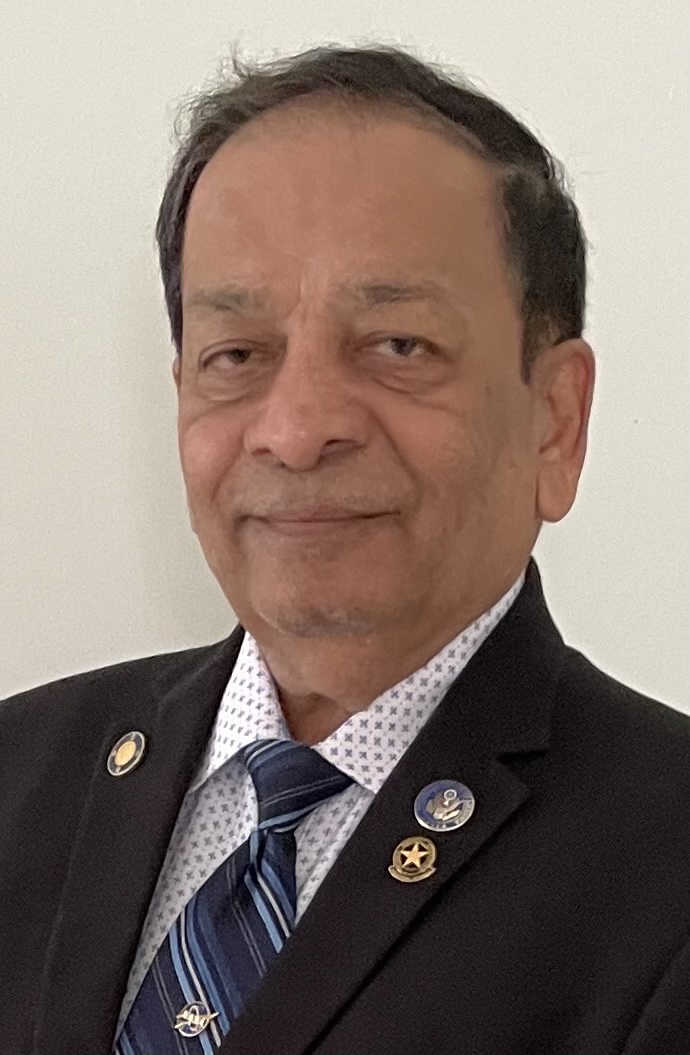 April 30, 1949 ~ May 27, 2023
Mr. Upendra Bhatt, of Atlanta, GA, passed away on Saturday, May 27, 2023.
Born into this world on April 30, 1949, he blessed us with his presence for 74 beautiful years. His journey was filled with achievements, love, and a profound dedication to education, community service, and the well-being of others.
From a young age, he exhibited brilliance and determination, graduating with distinction in Mechanical and Civil Engineering as the youngest student of his esteemed SVR college. His thirst for knowledge was unquenchable, and he became the youngest teacher in the same college, sharing his wisdom with eager minds.
His passion for education led him to establish the Progressive Maths Class, a testament to his commitment to nurturing young minds. Later, he founded the Academy of Technical Education, which gained recognition from the Gujarat government, leaving a lasting impact on countless students.
In 1993, he embarked on a new chapter, moving to Atlanta, Georgia. There, he dedicated himself to the food industry as a Data Manager, while also pursuing his love for education by teaching at Morris Brown College and Morehouse College. His dedication to learning and imparting knowledge touched the lives of many students, leaving an indelible mark on their hearts.
As a man of faith and deep spiritual conviction, he served as a priest at the Indian Cultural Religious Center (IACA/ICRC). His guidance and unwavering devotion nurtured the spiritual lives of those in the community, providing solace and strength in times of need.
Never content with mere personal success, his compassionate soul sought to uplift others. His selflessness shone through his role as a Rotarian, a commitment he held since the 1980s. He actively served in various positions and Club districts, starting with the Rotary Club of Surat Roundtown. He contributed to the establishment of the Rotary Club of Stone Mountain in the mid-1990s and played a pivotal role in the creation of the Rotary Club of Druid Hills, leaving an enduring legacy of service.
However, beyond his professional achievements and community involvement, he cherished his role as a husband, father, and grandfather above all else. He was the rock and anchor of our family, providing unwavering love, support, and guidance. His wisdom, intelligence, and gentle nature earned him the respect and admiration of all who knew him.
He approached life with boundless compassion, always lending a helping hand to those in need. His kindness knew no bounds, and his legacy will continue to inspire generations to come.
Today, as we mourn his loss, let us remember the lessons he taught us. Let us cherish the memories we shared, the laughter we enjoyed, and the love he showered upon us. Though we grieve the emptiness left behind, we find solace in knowing that his spirit will forever guide us, lighting our path even in the darkest of times.
He will be forever in our hearts!! ❤️
Services
Funeral Service:
June 1, 2023 10:00 am - 2:00 pm
Wages & Sons Gwinnett Chapel
1031 Lawrenceville Hwy.
Lawrenceville, GA 30046
770-277-4550

Add to My Calendar
America/New_York
2023-06-01 10:00:00
2023-06-01 02:00:00
UpendraBhattFuneral Service
Funeral Service
1031 Lawrenceville Hwy.,Lawrenceville, GA 30046
Memories Timeline
Guestbook
---