Walter William Walthall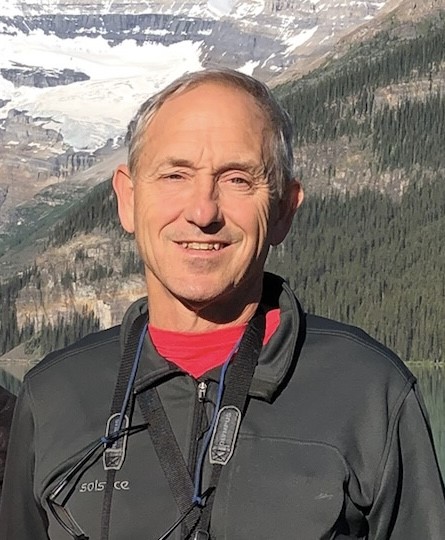 February 2, 1954 ~ November 25, 2022
Born in: Childress, Texas
Resided in: Avondale Estates, Georgia
After a 1-year battle with cancer, Walter William Walthall (Bill), 68, passed away on November 25, 2022.  This is his story, in brief.  We hope you get a small window into what made him so special.
Bill was born on February 5, 1954 in Childress, Texas and raised in Anton, Texas by Walter and Wanda Walthall on a cotton farm. Bill played just about every sport available but especially enjoyed baseball and football.  He got his Bachelor of Science and Master of Science at Texas Tech University.  This is where he met Debby. Their labs were across the hall from each other, and they met like most couples do, over a frog dissection in a biology lab.  They started dating in June 1977 and six months later, they were married in December 1977 in what turned into a beautiful 45-year marriage with three children.  After leaving Texas Tech and getting married, Bill went on to earn his Ph.D. at State University of New York at Albany.  After a PostDoc at Columbia University with Marty Chalfie, Bill joined the Biology Department at Georgia State University as Assistant Professor in 1988 and was promoted to Associate Professor with tenure in 1995.
Bill's research focused on understanding the gene networks involved in the development of the nervous system.  He often phrased his research with the following question:  how is it that a seemingly infinite amount of biological complexity is generated by a finite number of genes (~22,000 in humans)?  His research used the nematode Caenorhabditis elegans (also known as…Worms, very tiny, microscopic worms that live in temperate soil) as a model system and focused on one major aspect of this question:  How are gene networks organized to produce and operate the cellular networks that generate stereotyped behaviors? His work was centered on a cross-inhibitory network of motoneurons that orchestrate the smooth, undulating motion of these animals.  Nematodes go through several larval stages before they become adults, and during this transition, two types of motoneurons undergo developmental changes in their morphology and projections to connect to their respective target muscles, so that the animal can continue to produce appropriate locomotion as it matures.  To investigate the developmental questions underlying these specific changes in neuronal innervation, Bill employed a variety of sophisticated molecular, genetic, labeling and imaging techniques.  Together with his students, his laboratory made pioneering contributions to the field of developmental neurobiology, which contributed to the understanding of nervous system and brain development.  His research was supported by funding from the National Institutes of Health and the National Science Foundation and resulted in high quality publications in top-tier journals.
Bill loved to work with students, both in the classroom, in the various graduate programs and in his research lab.  His love of teaching and mentoring came to the forefront when he became the Biology Master's Program graduate Director.  If there was a main driver in his career, it was trying to make every single student succeed to the best of their abilities.  In that effort, he made great sacrifices and went out of his way to be there for his students.  During his time at GSU, Bill trained and mentored many M.S. and Ph.D. students, who have gone on to have successful careers in biology.  He also enjoyed continued collaborations with former graduate students nationally and internationally.  In addition, he regularly hosted and mentored undergraduate students in his laboratory, some of whom received state-wide and national recognition.  His students recognized that he did not teach in the traditional way for Biology courses with memorization and regurgitation. Instead, he would challenge his students to think critically and draw connections between the topics that he taught, so they could apply it in the real world. For all who knew Bill, and whose lives were touched by him, there is a tremendous amount of gratitude for his exemplary support and commitment to his students, colleagues and the University as a whole.  He retired from GSU in 2018 after 30 years of service to the GSU community.
Bill also was part of a joint program with GSU and Southwest Jiaotong University in Chengdu, China.  Students would take Biology courses for 2 years in China and then come to GSU and finish their degrees.  He enjoyed going to China to teach Biology classes so much that he continued with this program after retirement.  In the 9 years that he traveled there to teach, he truly enjoyed the connection with his students, the Chinese culture, and of course the Chinese food.
Bill was gentle, kind, and compassionate, and anyone that knew him would remember having a chat or conversation with him. He had an inner calm and empathy that's very difficult to achieve in life.  He was so good at connecting with people and listening to them without judgement. Even when the rest of his family was ready to leave a soccer game or event, Bill was always chatting away with every person there. Whether it was help solving a problem, a recommendation for a book, an update on any and every sporting event, Bill was there for a genuine and insightful conversation.
After retirement, Bill was able to pursue many of his hobbies.  He enjoyed spending time with family and friends and traveling with his wife, Debby. He loved trying new recipes and wines, gardening, grilling, walking with friends, bird watching, taking pictures of every single flower or bug, shopping at thrift stores in Avondale, and watching sports or movies. And he never stopped connecting with people.
As a father, Bill was always able strike the right balance between letting his kids find their own path growing up and being there if they needed him.  They'll remember his effort as he tried to read them bedtime stories after an exhausting day at work and mixing up his research and the story.  They'll remember his consistency as he was always there for their soccer games, including coaching Rachel and Jill when they were young, and how he'd always forget the food they didn't like but remember every minute detail of the game.  They'll remember many great memories from their annual Spring Break trip with just Bill and the kids when he would "plan" a trip (he had a really loose interpretation of the word "plan").  Eric will remember his empathy when he let him try Smirnoff Ice as a teenager because everyone at school was talking about it and he remembered what it was like being a teenager (maybe he did it because he knew one taste of it would keep his son away from alcohol for years).  They'll remember his love for dogs and how much they loved him back because they could tell how kind he was.  It's hard to put into words what he meant to his family, but hopefully some of these memories give you an idea.
Debby has a story she tells often about Bill.  She is Catholic and Bill was… not.  One evening at a church event, the topic of non-Catholics came up.  One individual at her table was adamant that if you weren't Catholic, you don't go to heaven.  As a few of the people were understandably distressed about this reasoning, Father Kenny (who was an incredible priest the family grew up with) stepped in and said to the group very simply, "that if you live a 'Christ-like' life, you would go to heaven."
Whatever you believe, if you met Bill, you'd agree that he was one of the few people you'll meet that truly led a Christ-like life.  And now he can go play with his worms again. As a geneticist, he also believed he would live on through his genes. Bill is survived by his wife of 45 years, Debby, his children and spouses, Eric Walthall and Victoria Bennett, Rachel Walthall Norman and Jonathan Norman, Jill Walthall Jones and Brian Jones, his grandson Walter Jones, his sister and brother-in-law, Demaris Fisher and Steve Fisher, and his brother, Mark Walthall.
In lieu of flowers, donations can be sent to Georgia Public Broadcasting (GPB) or Sarcoma Foundation of America.  If you want to honor his memory, just have a genuine conversation with someone without judgement or go for a walk and enjoy being outside.
Memories Timeline
Guestbook
---