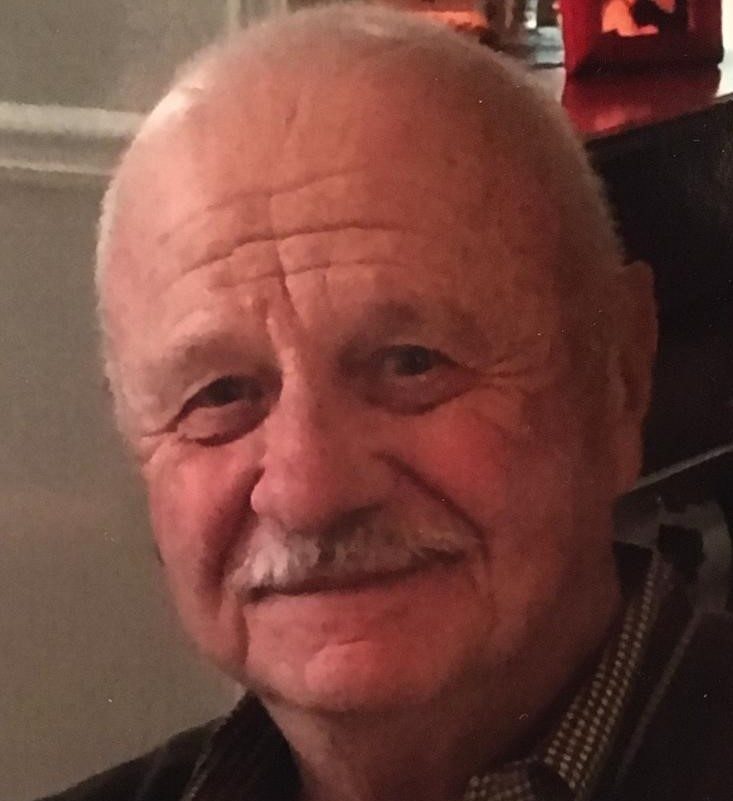 October 6, 1942 ~ March 10, 2021
Born in: Wallington, NJ
Resided in: Dunwoody, GA
Wayne W. Grobner – October 6, 1942 – March 10th, 2021
Wayne W. Grobner died peacefully in his sleep on March 10, 2021. He was the son of Edith (Walker) and Walter Grobner. He spent his early years growing up in Wallington, NJ. In 1953 the Grobner family moved to Wilmington, DE when Wayne's father was transferred with the DuPont Company.
Wayne attended Philadelphia University where he met his best friend and love of his life, Meg Mellon, while she was attending Ravenhill Academy. They were married in 1964 and had a lifelong love affair.
Wayne was a member of the Delaware National Guard and was awarded the Military Certificate of Merit for his outstanding performance (first in class) while attending technical school at Chanute AFB.
After returning from active duty, Wayne completed his education at Philadelphia University where he received the ATME award for an essay on "The 20 Year Future of The Textile Industry".
After his graduation, Wayne started his professional career with the Chicopee Division of Johnson & Johnson in Milltown, NJ, and later transferring to Chicopee Massachusetts, New Brunswick, NJ, and finally to Gainesville, GA. Wayne's accomplishments were many and included numerous patents, as well as the development of new fabrics for Johnson & Johnson. He was awarded the company's Presidential Achievement Award in 1976 for his development of a new bandage made for the Veterans Administration and used primarily on returning Vietnam Veteran amputees to reduce trauma and speed of prosthesis fitting time. Wayne left Johnson & Johnson as Manager of Woven Fabric Quality Assurance having responsibility for 6 manufacturing locations.
Wayne became an entrepreneur in 1984 and formed Peachtree Industries with partner Leroy Ripper, a former Johnson & Johnson engineer. Peachtree specialized in high tech textile fabrication, and included products for Robotic Protection, US Navy Sonar Systems, and Respirator Hoods for use in asbestos removal. In 1988, Wayne sold his interest in Peachtree Industries to his partner, but continued to represent the company in many markets.
In 2005, Mr. Grobner formed Multitek Inc., a company representing several companies involved in Ultrasonic equipment and converted products.
Wayne was past President of the Dunwoody High School Soccer Booster Club, a previous board member of Dunwoody Country Club, and former member of Vesper Club in Philadelphia, PA. He was an instrument rated private pilot and member of AOPA. He was also elected CEO of Peachstate Aviation in 1994.
Wayne was a loving family man and avid supporter of his children and grandchildren. His faith was strong and he loved the Lord.
He leaves behind his devoted wife, Margaret Mellon Grobner, his Sister, Joyce (Paul) Harris, daughters Elizabeth (Julian) Vandenberghe, and Meghan (Mike) Conroy-Swank, as well as Grandson, Keating W. Conroy, and Granddaughter, Alexis G. Vandenberghe.
A service for family and friends will be held April 10, 2021 at Dunwoody Country Club at 1:00pm, with a celebration of Wayne's life to follow. In lieu of flowers, the family is asking that those who choose to participate, to please consider giving a donation in Wayne's memory to Saints Peter & Paul Catholic Church in Decatur, GA, where the family's beloved priest and friend, Father Bryan Small, resides over the congregation. A fund in Wayne's name is available on the church's giving page or you may use the attached link.
Memories Timeline
Guestbook
Sign the Guestbook, Light a Candle