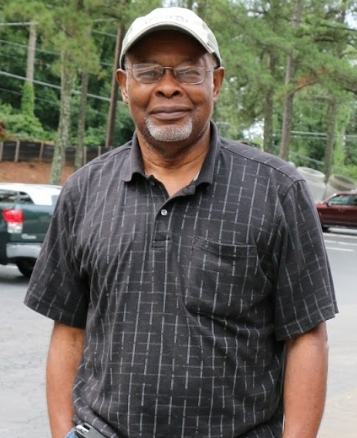 December 24, 1946 ~ November 27, 2019
Born in: Jamaica
Resided in: Loganville, Georgia
Winston Calbert Johnson (Ken) was born on December 24, 1946 in Ramsay Corner district in the parish of Westmoreland Jamaica West Indies to parents Rona Parkinson (nee Ramsay) and Cebert Johnson. He was the third of four children,  Agnes Romeo (Darkie) ,Phylis McIntosh (Sweetie) Jonathan Parkinson (Sturge)deceased .
As a young boy he spent much of his time doing chores such as taking care of the pigs and goats, and having fun time swimming in the river nearby.  From a young age Winston has been very thoughtful and reflective and asked serious questions about the future.  He was a bright boy when  he started school at Mt Hermon Elementary School at age seven and moved through three classes in one year.
After leaving Mt Hermon he went to Knockalva Training School on a scholarship. He realized that education was the key to his future so he dedicated himself to the task.  He migrated to Kingston where he attended commercial school, focusing on accounting,  and continued his educational pursuits at the University of the West Indies doing a course in Business Management. Subsequently he migrated to the United States where he completed a Bachelor's degree in Accounting at Florida International University.
While in Jamaica Winston worked with Higgs and Hill and Reynolds Jamaica Aluminum company. He worked as a clerk for different companies Miami Florida, after which he relocated to Atlanta Georgia where he worked for the Federal Emergency Management Agency until his retirement.
Winston was married to Patricia Wiggan in 1983. The union produced two children, Suzzeth and Sean. He also has another daughter, Janice.
He had a deep love for his family and gave both moral and financial support to anyone who demonstrated an interest in higher education.  His passing will also be a severe loss to some members of the community in which he grew up as his benevolence has been a blessing to them. Although Winston can be truly described as a "loner", his kindheartedness allowed him to open up his home to different persons as the need arose. He did not have many friends but those whom he made in his youth have found such qualities in him to make them stick with him throughout his life. He was especially devoted to his mother for whom he provided as best he could to contribute to her comfort.  When she passed away on April of this year he felt as if he had completed the purpose he was here to do.
Winston went through a very extended period of severe illness due to diabetes which led to further complications. He bore his illness with bravery and never behaved as one who was ill.
The  family's special thanks go to Ms Patricia Lashley who has been there for him and took excellent care of him throughout his illness. We also thank all his doctors, nurses, and caregivers who saw to his welfare.
Winston leaves to mourn his passing his children Suzzeth, Janice and Sean; grandchildren, Alexandrea and Avery; sisters, Agnes and Phylis and a host of nieces and nephews .
Winston arrived in this world on Christmas Eve. He departed this world on the eve of Thanksgiving. This  is another means by which  he has etched his memory in our lives as none of the family will ever celebrate these two holidays again without remembering him. May he rest in peace.
In lieu of flowers, donations may be made to any diabetes or heart foundation of your choice.
Services
Visitation: December 6, 2019 10:00 am - December 6, 2019 11:00 am
Wages & Sons Stone Mountain Chapel
1040 Main Street
Stone Mountain, 30083
770-469-9811

Room: Chapel
Add to My Calendar
America/New_York
2019-12-06 10:00:00
2019-12-06 11:00:00
WinstonC.JohnsonVisitation
Visitation
1040 Main Street,Stone Mountain, 30083
Life Celebration: December 6, 2019 11:00 am - December 6, 2019 12:00 am
Wages & Sons Stone Mountain Chapel
1040 Main Street
Stone Mountain, 30083
770-469-9811

Room: Chapel
Add to My Calendar
America/New_York
2019-12-06 11:00:00
2019-12-06 12:00:00
WinstonC.JohnsonLife Celebration
Life Celebration
1040 Main Street,Stone Mountain, 30083
Wages & Sons Stone Mountain Chapel
1040 Main Street
Stone Mountain, 30083
770-469-9811

Room: C&D
Add to My Calendar
America/New_York
2019-12-06 12:30:00
2019-12-06 12:30:00
WinstonC.JohnsonService
Service
1040 Main Street,Stone Mountain, 30083
Memories Timeline
Sign the Guestbook, Light a Candle